Consumer Statement:
I signed up for Loan Forgiveness under William D. Ford Affordable ACT once I completed with the company I started getting calls from Equitable Acceptance.
I let them know this was not what I signed up for and was confused as to why I paying them. They said I would have to pay them( rudely) and when I was late they charged a fee and this dropped my credit report.
I was not told that Equitable would be handling my student loans. On top of everything else, I am handling my own student loans by contacting the server. This company is not doing anything for me. I need out. When I speak to this company they can't give me any information. Help me. I don't make a lot of money and can't afford to give what I have away. Initially I was told in the event that I could not make payments on time. I would be dropped from the program. This is not a program.
Consumer Action Taken:
I contacted Equitable Acceptance to cancel but they told me I can't. I let them know that I was not told nor is there anything in writing stating I would have to pay them.
Date This Problem Happened: August 13, 2017
State You Live in: Missourri
Race/Ethnicity: Black or African American
Age Range: 36-50
Total Amount of Fee Paid: $495
Company Name: Student Loan Debt Relief Dept
Company Address:
Manhattan Beach Venture
99 E State Street Ste 20
Eagle, ID 83616
Student Loan Relief Dept
Company Telephone Number: 310-432-1072
Website of Company: studentloanreliefdept.us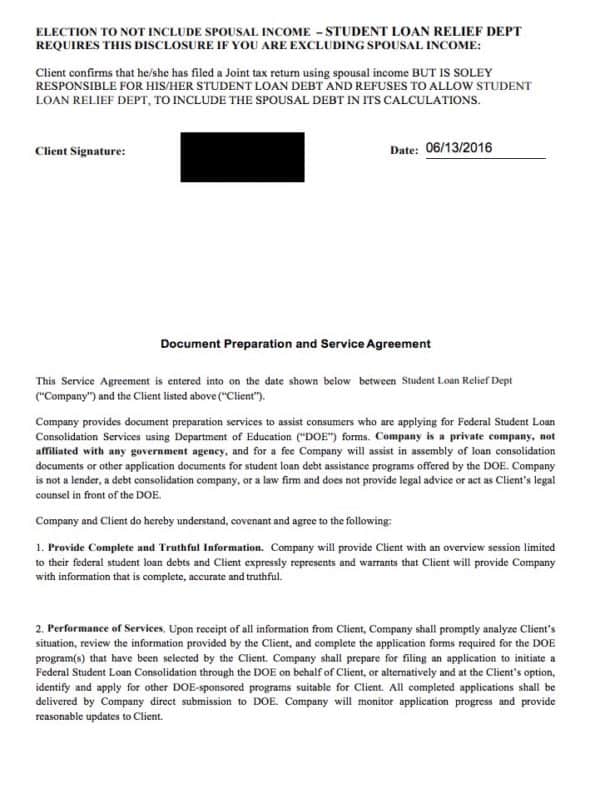 ---
If you feel you've been financially hurt by a debt relief company and deserve a refund, read these step-by-step instructions on how to proceed to attempt to get your money back.
If you do get your money back, come back and leave a comment about it. I'd love to praise companies that step-up and do the right thing for people.
Scam reports are submitted by consumers like you. If you would like to file a scam report, please click here.