Here is a copy of the fake Chapter 13 dismissal notice that First American Debt Solutions is sending out to fool people into thinking their bankruptcy case has been dismissed. The goal, talk people into a debt settlement program.
The notice is actually false, the bankruptcy has not been dismissed and it is nothing more than a deceptive ploy.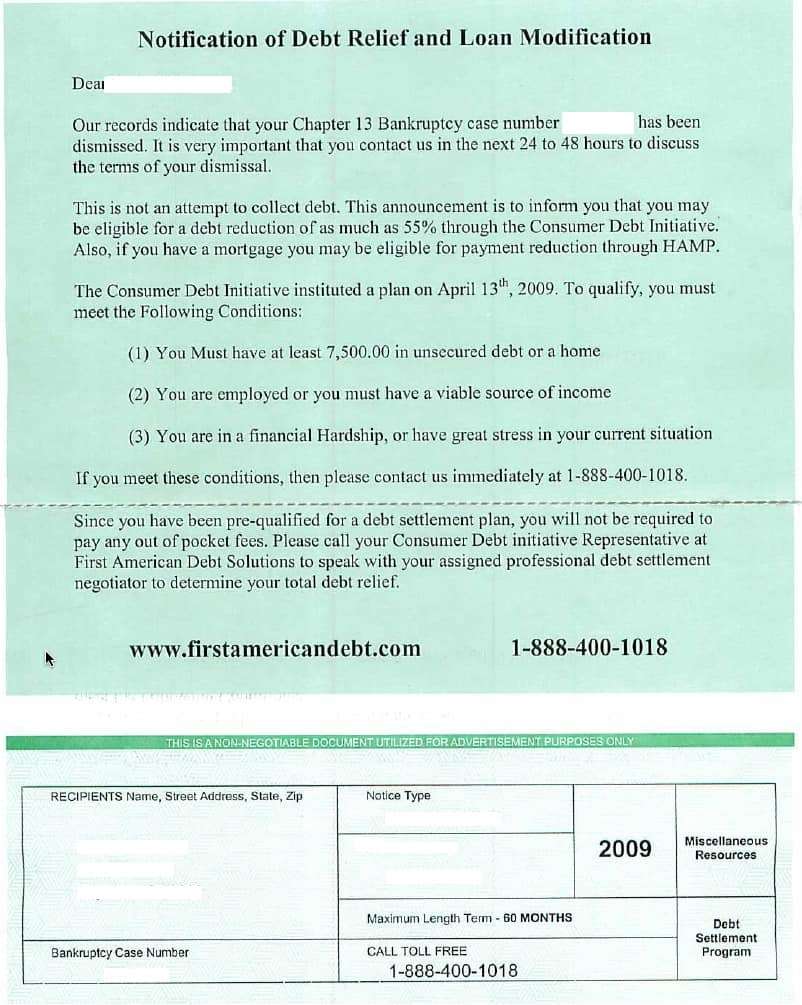 Click image for larger version. –
Source
Sincerely,
You are not alone. I'm here to help. There is no need to suffer in silence. We can get through this. Tomorrow can be better than today. Don't give up.
Do you have a question you'd like to ask me for free? Go ahead and click here.
Latest posts by Steve Rhode
(see all)