Be on the lookout for a fax that is being sent out below.
A tipster (send in your tips here) sent in the fax below and it raises a number of red flags for me.
The fax allegedly comes from the 561 area code (561-634-2067), the unsubscribe is in the 208 area code (208-337-6079) and the fax back number is in the 301 area code (301-263-7797).
I sent back one of these faxes the other day to hear what the sales pitch was but I never heard a word back.
There is no way to know where you information goes if you respond to a dubious offer like this. Be careful.
Claims to remove bad credit for an advance fee are a violation of the Credit Repair Organizations Act.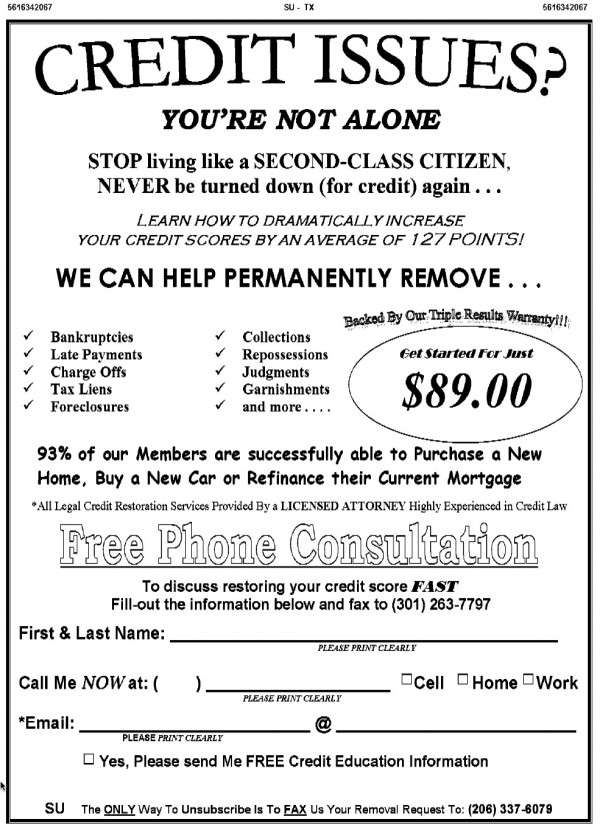 Latest posts by Steve Rhode
(see all)