Date This Problem Happened: November 1, 2011
State You Live in: Texas
Race/Ethnicity: Hispanic or Latino
Age Range: 51-65
Total Amount of Fee Paid: $60
Company Name: Direct Funding Service
Company Address:
Company Telephone Number: 888-467-4349
Website of Company: DirectFundingService.com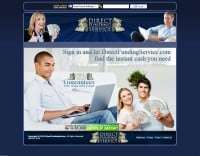 Consumer Statement:
I was trying to apply for loan and they debited my account for 60, They send 2 transactions for $30 each with out letting me know about the charges. I don't have money to throw away, that's why I was trying to get a loan.This made me shorter of $60 for the month of November. I don't understand why they did the twice and took my money I didn't receive a thing. On 11/1 the took $30 and 11/18 another $30.
Consumer Action Taken:
I have tried calling the phone # and all it says that they are getting a big volume of calls to use the wed site of support@direct funding service.com. I decided to put my complaine lst and they try and find them.
---
If you feel you've been financially hurt by a debt relief company and deserve a refund, read these step-by-step instructions on how to proceed to attempt to get your money back.
If you do get your money back, come back and leave a comment about it. I'd love to praise companies that step-up and do the right thing for people.
Scam reports are submitted by consumers like you. If you would like to file a scam report, please click here.