Date This Problem Happened: February 1, 2012
State You Live in: Alabama
Race/Ethnicity: White
Age Range: 21-35
Total Amount of Fee Paid: $692.50
Company Name: Capital Filing Service
Company Address:
1240 E. Ontario Ave.
ste.102-266
Corona, CA 92881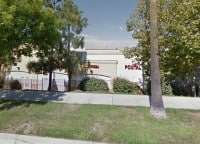 Company Telephone Number: 888-430-1651
Website of Company: capitalfilingblog.com
Consumer Statement:
I was contacted by my brother who was contacted by capital filing service saying they were trying to serve papers when I contacted them I was told that I could have to pay as much as 12000 dollars for a 1000 dollar laptop after I talked to them I was told I needed to make a 436 payment with a credit or debit card then make 260 dollar payments until it was payed wich I have been doing or at least trying to do I made the initial 436 payment followed by a 260 and then in december I noticed they hadnt took a payment for november so I called and was advised that they had computer problems and that they would drop the payments for november and december and I would have three payments left for jan30 feb 29 and march30 once again they have faile to take the payment off of my debit card and when I have tryed to contact them I can not get a awnser on the phone they have took these payments from my debit card and I have not signed anything they have emai led me two different dept settlment offers wanting me to sign and fax them back to them and havent signed either now i am wondering if this is even a real company i paid the money trying to keep from going to court and at least to show that it is paid on my credit record and now i cant even pay i still have both emails of the settlements they sent me if needed i can forward them to your email
Consumer Action Taken:
numerous phone calls with know awnser
Note:
The Myvesta Foundation sent a letter to the company at the address given or found and asked them to publicly respond to this complaint.
---
If you feel you've been financially hurt by a debt relief company and deserve a refund, read these step-by-step instructions on how to proceed to attempt to get your money back.
If you do get your money back, come back and leave a comment about it. I'd love to praise companies that step-up and do the right thing for people.
Scam reports are submitted by consumers like you. If you would like to file a scam report, please click here.