In May, Dallas debt settlement attorney Lloyd Eugene Ward was sued by the State Bar of Texas Commission for Lawyer Discipline. You can read that article here.
Ward's response to the suit is breathtaking, wait for it, wait for it…. it's all untrue.
The response was filed by Christopher Weil of Weil & Petrocchi in Dallas and reads, "Respondent denies the material allegations contained in the Original Disciplinary Petition, demands strict proof thereof, and a jury trial to determine same." – Source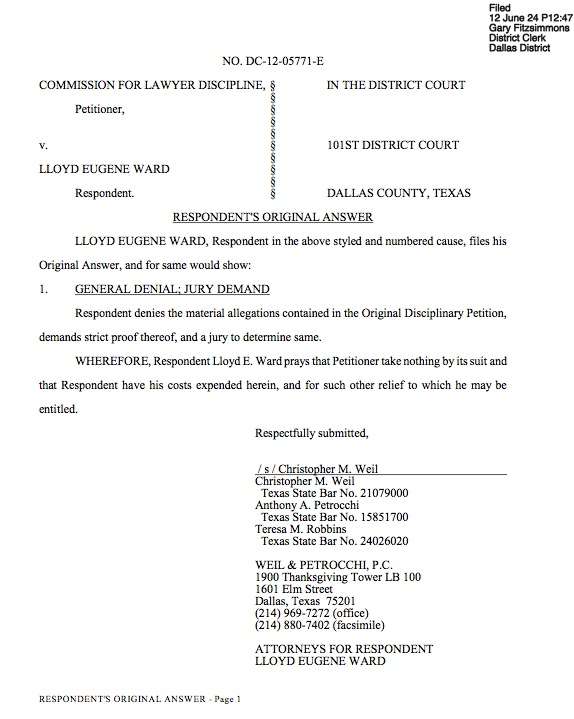 Sincerly,

You are not alone. I'm here to help. There is no need to suffer in silence. We can get through this. Tomorrow can be better than today. Don't give up.
I can always use your help. If you have a tip or information you want to share, you can get it to me confidentially if you click here.
Latest posts by Steve Rhode
(see all)