Readers keep sending me information about Dave Burke. Burke is the discredited gent from Colorado who turned radio advertorial shows into selling advanced fee, no refund debt coaching to a lot of people. When people were unable to come up with the rest of the coaching fee, they were sent to collections.
Under a settlement reached with the Colorado Attorney General in 2011, Burke and his company, Real Talk Network, agreed to a deal that "bars Real Talk Network and its principals from selling, marketing or advertising any debt-relief services. Real Talk Network also has agreed to pay the state $226,414, including $200,000 in consumer restitution, as part of the settlement." – Source
In fact Burke was "…permanently enjoined from providing, performing, selling, marketing, or advertising: (i) debt consolidation, (ii) debt elimination, (iii) credit repair, (iv) debt settlement; and (v) related counseling, in efforts to obtain money directly from consumers.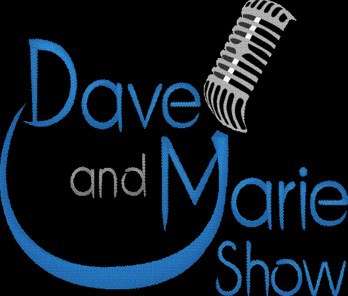 Defendants are permanently enjoined from publishing, broadcasting, distributing or disseminating any information, including written, oral, or video, relating to debt elimination, debt management, debt settlement, debt counseling, wealth-building or credit repair services or products offered or provided to consumers in efforts to obtain money directly from consumers."
But in what has become a study in the anatomy of a pitchman, Burke is hawking his wares again, but this time I have not found he's charging consumers in advance but selling them services where he most likely earns a commission.
Rather than change his ways, Burke has also apparently fled or moved from Colorado to Montana and now broadcasts his new The Dave and Marie Show out of a radio station from St. Louis Missouri. – Source
Burke's new bio could be very misleading to people now stumbling upon him for the first time. It reads like he is a debt relief industry saint and carefully omits any mention of the past issues and problems.
New Bio Says: Dave Burke is passionate about volunteering to personally coach people of debt. He's created an extensive FREE system that utilizes simple techniques to help you raise your credit score, pay off your credit card debt and reduce, or eliminate your mortgage. Dave hails from Southern California, and currently spends his time at his family ranch in Montana. He is husband to Melodie, the father of 6 beautiful children and very proud grandfather of one grandson.
You will notice his bio on the Missouri radio station website makes no mention of his company, past, or legal problems faced in Colorado or the permanent injunction. Colorado isn't even mentioned at all.
Hopefully before Burke dragged his latest co-host into his pitch, Marie Bennett, he was open and honest with her about his past and how it might taint her reputation moving forward.
Burke is certainly free to pursue new ventures and if he was out of the debt arena I would not be critical of him at all. In fact, if he was, people would probably not send me a constant stream of emails about his activities anymore.
But Burke is using his past in the debt relief world as a badge of honor when he says, "Dave Burke is passionate about volunteering to personally coach people out of debt. To date he's helped over 6,500 people, raise their credit scores, and thousands eliminate credit card debt and reduce and eliminate their mortgages." – Source
I wonder if that number of people he touched include the many victims that were sent to collections when they bought his advanced fee debt coaching that was problematic. Or even the many people Colorado attempted to get money from Burke and his companies as part of a restitution fund.
Frankly, I personally question what Burke says in his sales messages and take his messages with a grain of salt. His latest video on his site even begins with a most disingenuous claim when he says, "Hey what's going on, why are you doing this for free? It took a while but while I was on the road for years traveling across the country to big events night after night and saw the impact that removing debt from a family has." – Source
Yet those would probably be the same events where Burke and his employees and company sold advanced fee services to people for thousands of dollars and then sent them to collection if they could not pay.
Crowdsourcing Request: If anyone wants to watch part one of Burke's sales pitch below and post other statements that concern you, in the comments, feel free to pitch in and do it.
For anyone that is considering giving over personal information or buying any product or service from a recommendation from Dave Burke or Marie Bennett in their debt relief efforts, it might be prudent to first do your homework and follow my two guides to evaluate your choice of any company.
You can look at the related articles section of this post to see what has been written about them in the past. The comments on any relevant post may be enlightening as well.
Sincerely,

You are not alone. I'm here to help. There is no need to suffer in silence. We can get through this. Tomorrow can be better than today. Don't give up.
Do you have a question you'd like to ask me for free? Go ahead and click here.

Latest posts by Steve Rhode
(see all)