"Dear Steve,
American Loan Corporation is offering me a loan. But they are requiring me to use a Green Dot Money Pak to send money to show I am able to make the payments on the loan. They say the money sent by way of the Money Pak will be refunded
Is this a rip off or for real. they are:
American Loan Corporation
1245 Business Lane
San Jose, CA 95127
Phone 408-459-3272
How do I know if a loan company is real and not a rip off?"
Without doing any additional research, just based on what you shared, it sounds like a scam.
I'm not sure that's even a real address.
The State of California doesn't even have a company under that name that is registered to do business in the State.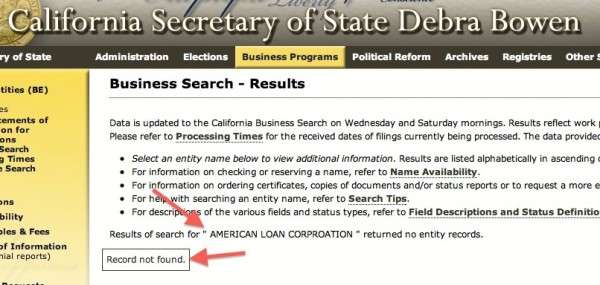 What you've described sounds like the classic version of the advanced fee loan scam. They ask you to get a prepaid card or send a Western Union payment and then you never get the loan.
No legitimate lender would ever ask you to do that.
Keep your money and run. It sounds like total bullshit to me.
Please post your responses and follow-up messages to me on this in the comments section below.
Sincerely,

You are not alone. I'm here to help. There is no need to suffer in silence. We can get through this. Tomorrow can be better than today. Don't give up.
Do you have a question you'd like to ask me for free? Go ahead and click here.

Latest posts by Steve Rhode
(see all)