A reader asked me to review the client agreement Consumer Attorney Services is asking them to sign. I am not a lawyer. What follows is my review of what I read when looking over the client agreement.
If you have a debt relief services agreement you'd like for me to review for you, upload it here.
The McCann Law Group, LLP.
Consumer Attorney Services
7960 Baymedows Way
Jacksonville, FL 32256
Scope of Services. This engagement is solely for the analysis, audit and defense of any claims
brought against the Client by their Mortgage Lender. The Attorney will not begin work on your case until the initial retainer amount of ($1705.75) is paid in full and any written check(s) have cleared. This amount includes a third party service fee. Client has three days to cancel this agreement for a total refund. This initial retainer is anticipated to be earned within the first two weeks for the Firm and Attorney's time and costs involved in review of Client's file and preparing the Securitization Audit. After the audit and review is completed, fees shall be billed according to attached Fee Schedule ("Addendum") in arrears for work performed. Please review the attached Addendum for complete details.

This engagement does not include the prosecution of any new claims, or the bringing of any lawsuits for the Client. If the Client has claims to pursue against their Lender(s), the Attorney (through Firm) or another attorney must be secured by separate engagement and fee agreement. No lawsuits are authorized by Client to be filed by Firm or Attorney pursuant to this Agreement.
The consumer only has three days to cancel the agreement for a full refund. The entire retainer will be used up within two weeks.
After that the client will have to pay $705 per month plus an additional $550 if "you request that we suspend or reschedule your sale date, the fee is $550.00 for each time you request this service."
According to the fee schedule in the agreement this $705 per month will continue, "The engagement will continue until there is a successful resolution, or you are denied with no possibility of a workout plan, you affirmatively cancel this service, breach the engagement agreement with Firm, or you receive notice of Default from your lender, or you become Served."
This agreement does not include taking any action against the lender and the retainer amount is for starting a client file and doing a securitization audit. This agreement does not include suing the lender.
Before signing this Third-Party Authorization, beware of foreclosure rescue scams!

-It is expected that a HUD-approved housing counselor, HFA representative or other authorized
third party will work directly with your lender/mortgage servicer.

-Please visit http://makinghomeaffordable.gov/counselor.html to verify you are working with a
HUD-approved housing counseling agency.

-Beware of anyone who asks you to pay a fee in exchange for a counseling service or modification of a delinquent loan.
The client agreement even says "Beware of anyone who asks you to pay a fee in exchange for a counseling service or modification of a delinquent loan." If anyone moved ahead with this after acknowledging and don't get the result they thought they would get, that they only have themselves to blame.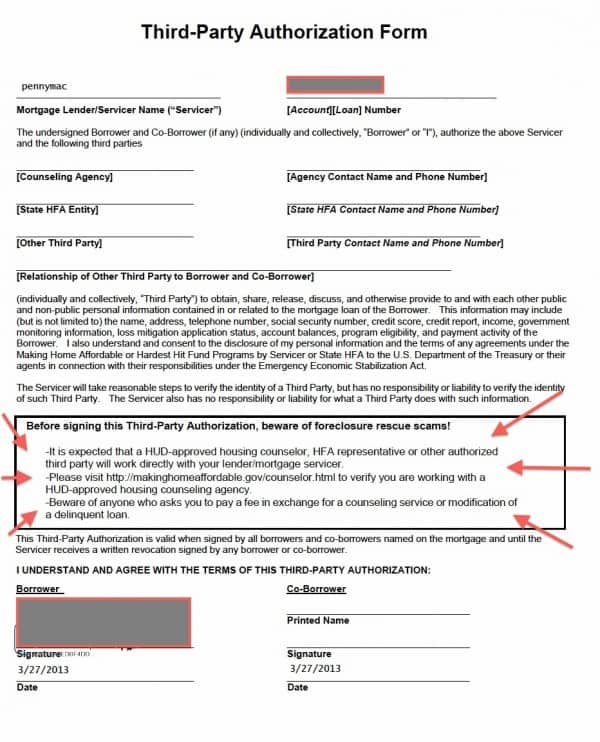 Consumer Attorney Services Agreement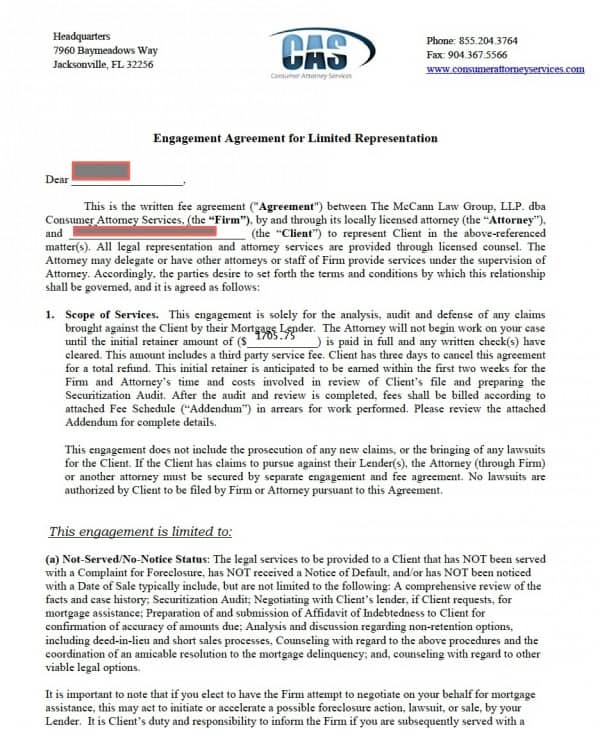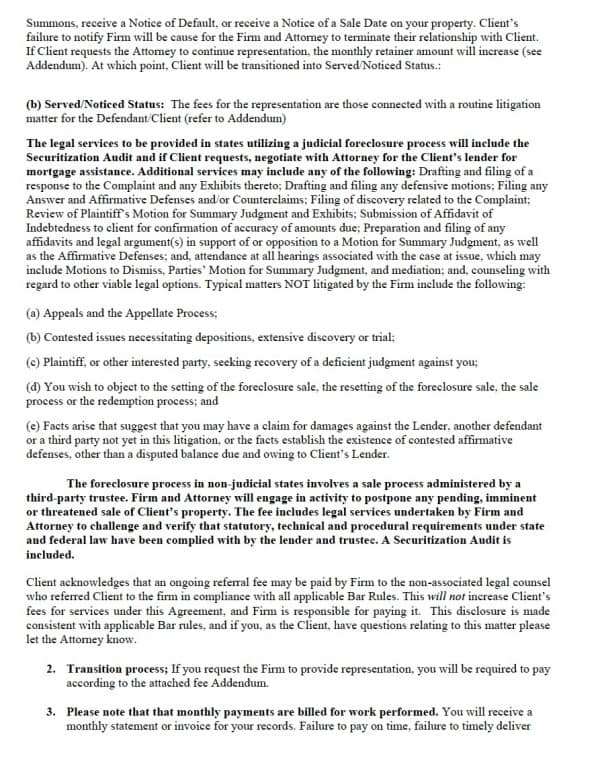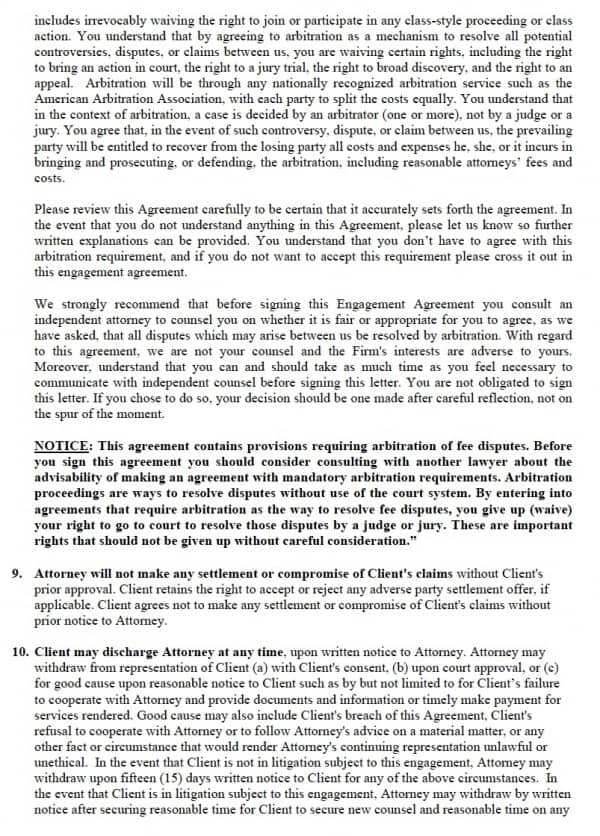 Global Client Solutions
Global client solutions is charging the client $10.75 per month to collect and disburse the CAS fee.
Client State
The client that sent in this form lives in Alabama. According to State online records, Consumer Attorney Services is not registered to do business in Alabama. Neither is The McCann Law Group.
The agreement give to the client lists no Alabama licensed attorney on the agreement. If there is no licensed attorney in Alabama then the consumer is not represented by an attorney.
CAS Affiliate Attorney Agreement
This CAS agreement for affiliated attorneys does not list an Alabama attorney. – Source
According to the affiliate attorney agreement all they make from participating is:
FORECLOSURE DEFENSE COMPENSATION

a. With respect to work performed by the Firm's Associate Attorneys, clerks, or paralegals for the clients of Associate Attorney, as generated by the Firm, or new matters referred to the Firm from existing clients of Associate Attorney or from new business generated by Associate Attorney, the Firm shall be allocated 100% from gross receipts of fees. Upon assignment of a loan modification, debt settlement, or foreclosure defense client within the Associate Attorney's jurisdiction, Associate Attorney shall be paid a nonrefundable retainer of Seventy Five Dollars ($75.00) when the first payment is collected from the Client.

b. Additionally, Associate Attorney shall be paid One Hundred and Twenty Five Dollars ($125.00) for each filing on behalf of client except for the filing of a Withdrawal which is Seventy Five Dollars ($75.00) and then Two Hundred ($200.00) for each appearance on behalf of client that Associate Attorney personally covers (including telephonic appearances). Further, if Associate Attorney has agreed to appear on behalf of client and at the time of the hearing elects to have an Attorney from a different law firm assist with the appearance, the Associate Attorney shall be paid Three Hundred Dollars ($300.00). Firm will pay all clients' filing fees.

c. From time to time, the Firm may request Associate Attorney's assistance with legal matters not contemplated within this agreement because of Associate Attorney's particular background and expertise. With respect to these matters, fees will be determined on a case by case basis and subject to the laws and rules of the Associate Attorney's state. Associate Attorney's fee shall be paid to Associate Attorney when funds have been received from the applicable client.
Sincerely,

You are not alone. I'm here to help. There is no need to suffer in silence. We can get through this. Tomorrow can be better than today. Don't give up.
Do you have a question you'd like to ask me for free? Go ahead and click here.

Latest posts by Steve Rhode
(see all)