People ask me questions every single day about how to get out of debt. Problem debt is a chronic problem that faces many at any one time. If you are facing debt, you are not alone.
Normally the worry of debt is hidden by the perception everything this is alright. If there is no stress, fear or worry, there is no concern about being in debt. But debt builds over time until it spills over and impacts our lives at the worst possible times.
Over the years I've helped people to get out of debt from all walks of life, from millionaires to homeless people, and interestingly they all suffer from the same common problems.
Getting Out of Debt Facts
Getting out of debt is actually very easy once you realize that the situation is just a math problem wrapped in emotion.
It's the emotional tangles or off limit actions that leave people boxed in and feeling like they are trapped. They say things like, "I need to get out of debt but bankruptcy is out of the question!"
It's those same emotional issues that make it very easy for people to get scammed and taken advantage of when they are afraid about their debt situation. For some reason, fear seems to make commonsense and logic fly out the window. The reality is people can't believe or even consider most of the debt advice offered out there is just sales B.S. and not really helpful.
So here are some really good commonsense facts to keep in mind when feeling like you need to get out of debt.
The most common mistakes people make when they want to get out of debt are…
Increase Income / Reduce Expenses
If you just don't have enough money at the end of the month to make ends meet, the obvious place to look is if it is possible for you to increase your income, reduce your expenses or a combination of the both.
Like I said before, debt is just a math problem and if you can change the equation then you can change the outcome.
Debt Doesn't Judge You
Stop being afraid of the emotional baggage that comes along with being in debt. Debt is neither moral, emotional, judgmental, or a measurement of your self-worth. It is an out of balance equation, that's all.
Debt is just an imbalance in income and obligations. It's not you, not even close. You are not your debt and being in debt does not make you a broken or bad person.
Most Budgets Are Lies
Don't leap to make a budget to get out of debt. When people do this what they actually create is a page of lies based on memory.
The money leaks come from things that are unconscious or unusual and the best way to get your hands on what your real spending is like is not to try to recall it from memory in a panic but to be a get out of debt debt scientist and record your observations.
To do this just keep a running list of where you spend every penny for the next thirty days. At the end of the time you can categorize your expenses.
By doing this you will be able to gather real data and use that data to then make good educated decisions about cuts or changes you want to make.
Fear is Not Reality
The fear and stress you may be feeling at the moment as you panic about your debt, is not reality. That fear can lead you to make some really stupid decisions that can cost you millions in retirement and cause you to fall for a sales pitch about debt help that sounds great but has no real chance of success.
When seeking debt help most people don't do what they need to do and instead fall for the first magic sounding sales pitch from a for-profit or nonprofit debt relief company. It's understandable why they do this, subconsciously they just want the problem and emotional tide to go away.
Keep in mind, emotion retards the presence of logic and commonsense when dealing with debt.
Education is Your Key to Success
There are a number of debt relief options you can call upon when facing debt. Not all will be appropriate or right for you but if you approach getting out of debt with any preconceived notions or assumptions you will make bad choices.
Before you leap at a solution you need to investigate the most obvious options of bankruptcy, payment strategies, credit counseling, debt consolidation loans, and debt settlement.
One easy way to do that is use the online get out of debt calculator.
Do This, Not That
When that wave of panic hits you just remember the basic of getting out of debt:
Breathe.
Get the facts.
Research all options.
Seek independent advice from someone who is not selling a debt solution.
Don't assume.
Make the best decision that repairs the future instead of focusing on fixing the past.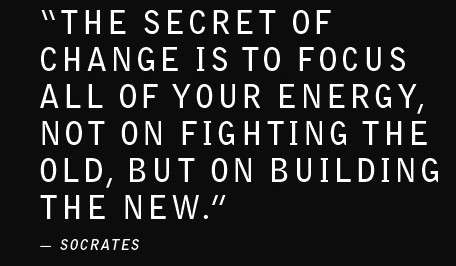 If you follow this advice, you will be in a better position to deal appropriately with your debt than the vast majority of people do.
And if you get stuck or need some advice, I'm always here to help you for free.
Sincerely,

You are not alone. I'm here to help. There is no need to suffer in silence. We can get through this. Tomorrow can be better than today. Don't give up.
Do you have a question you'd like to ask me for free? Go ahead and click here.
If you have a credit or debt question you'd like to ask, just click here and ask away.
If you'd like to stay posted on all the latest get out of debt news and scam alerts, subscribe to my free newsletter.
If you are near the Raleigh, North Carolina area I'd like to invite you to participate in the Get Out of Debt Guy Support Group. Everyone is welcome.

Latest posts by Steve Rhode
(see all)