"Dear Damon,
I am $30,000 in debt.
What would be your advice in dealing with companies of debt settlements who claims to reduce your debt by 50% and charges you 20-23% interest if your total debt?
Lisa"
Hello Lisa,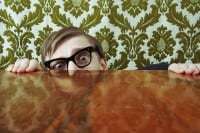 I think a majority of debt settlement programs are bad news. I can comfortably say that you should stay away from anyone charging you 20 to 23 percent of your debt as a fee simply because there are much better and lower cost options available to you. Most of those high fees are just going to the sales people anyway, not to the actual service you are receiving.
My first recommendation is to take a step back and make sure that a debt settlement approach is in fact your best option. I recommend you look at the resource section with the big blue buttons to the top right of every page on this site. You can contact me through that section if you would like me to review your situation and help you figure out the best course of action. You can also research debt settlement, credit counseling and bankruptcy through those links to compare your options and figure out what will make the most sense for you.
The bottom line is that you definitely have better options than paying a debt settlement company over 6,000 to settle your debts. Spend a little time investigating and you will probably save at least 3,000 in fees alone, and may even find some options that make more sense for you than a debt settlement approach.
Damon is a talented independent debt coach that provides in-depth assistance and consultations for people struggling with debt. If you want a personal debt coach to help you through a difficult situation or want assistance to find secret discounts offered by debt settlement companies I think Damon Day is an excellent person to contact for advice and assistance. He can be reached directly at DamonDay.com
If you have a debt related question you'd like to ask, just use the online form.
Latest posts by Damon Day
(see all)