Consumer Statement:
Debt resolution. I first signed up with Legal Helpers Debt Resolution in 2010 and they negotiated settlement with two of my creditors.
In May, 2012, I was advised to transfer POA to Consumer Affairs Law Center Inc and I have been paying their monthly fee ever since. Recently, I accumulated enough savings to pay off the remainder of my negotiated debt so I contacted CALC in late May 2013 and advised them to have their negotiators work on a settlement.
After a couple weeks I didn't hear back from them so I called again but was unable to reach anyone. I tried calling periodically with similar results but yesterday I finally reached someone who told me that the law firm had discontinued using them to process and negotiate on behalf of their clients (me) and they told me they do not have a phone number or any contact information for the law firm.
Please help! I have the funds now to finish the program but the law firm seems to have vanished into thin air.
Consumer Action Taken:
The non-toll-free number listed on the POA only gets a busy signal (714-426-8998); the fax number is no longer in service (949-379-2284) and the website no longer exists (www.CALawCenters.com)
Date This Problem Happened: July 2, 2013
State You Live in: New York
Race/Ethnicity: White
Age Range: 36-50
Total Amount of Fee Paid: $6,000
Company Name: Consumer Affairs Law Center
Company Address:
PO Box 14250
Irvine, CA 92623
Company Telephone Number: 888-438-8110
Website of Company: CALawCenters.com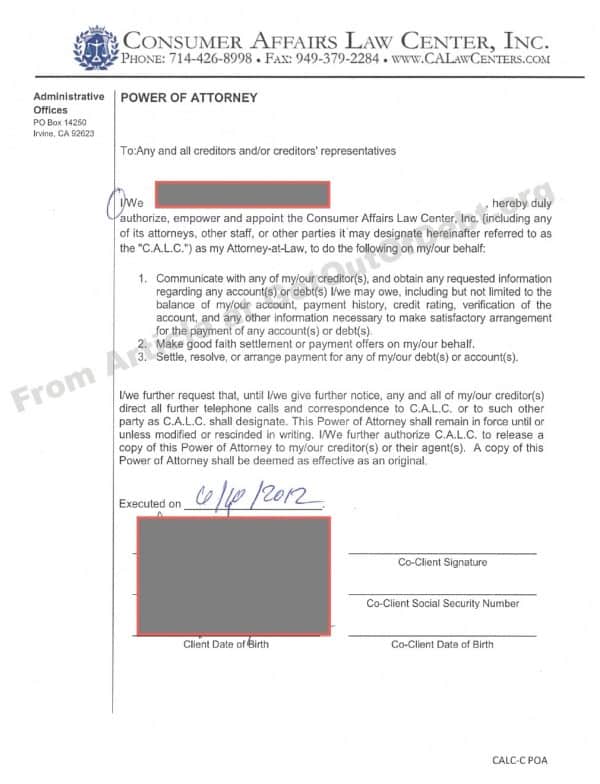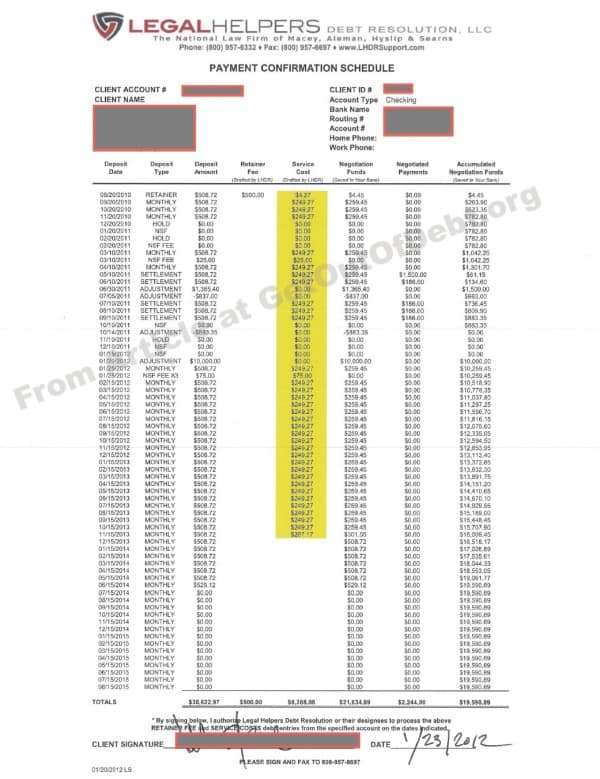 ---
If you feel you've been financially hurt by a debt relief company and deserve a refund, read these step-by-step instructions on how to proceed to attempt to get your money back.
If you do get your money back, come back and leave a comment about it. I'd love to praise companies that step-up and do the right thing for people.
Scam reports are submitted by consumers like you. If you would like to file a scam report, please click here.