A reader sent in a mailer which struck us as interesting because it was sent from the same postal permit 1297 that many of the debt relief mailers we've written about in the past had been sent from.
This mailer appears to promise a debt consolidation loan.
The reader sent the mailer through my I Buy Junk Mail program.
The mailer makes it seem as if the United States government is interested in pushing lending through "organizations like Sovereign Funding."
The company claims to have some affiliation with HUD by using their logo and an A Rating with the BBB.
It isn't till you read the fine print on the back that you learn the company claiming to send this mailer is actually MEC Distribution which is owned by the Three Affiliated Tribes of the Fort Berthold Indian Reservations.
It seems like a similar effort of tribal lending that some states have taken exception to and filed suit against.
The envelope has the postal permit 1297 from Sacramento, CA on the outside and lists processing number 3348343843.
Sovereign Funding claims to be located at:
312 Main Street
New Town, ND 58763-4001
800-343-2008 – Source
This appears to be the street view of that address.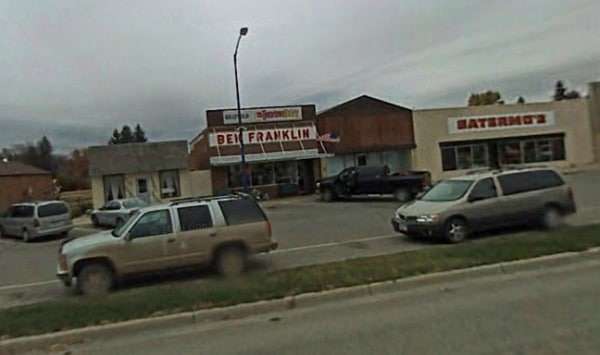 According to the BBB the actual listing is not for Sovereign Funding but for MEC Distribution, LLC. The company has been a BBB accredited business since July 18, 2013 and currently has an A+ rating. The BBB states the company also does business as Continental Lending.- Source
According to the list of licensed lenders in New York, where this mailer was sent, MEC Distribution, Sovereign Funding, and Continental Lending are not currently listed for some unknown reason.
Sincerly,

You are not alone. I'm here to help. There is no need to suffer in silence. We can get through this. Tomorrow can be better than today. Don't give up.
This offer was able to be reviewed because a kind reader sent it in via my I Buy Junk Mail program.

If you receive a credit or debt relief offer in the mail, do some good and let me pay you for it. Click here.
Want to See More Mailers?
Want to see more mailers I've reviewed as part of this program? Click Here.
Latest posts by Steve Rhode
(see all)