Rosie
"Dear Steve,
I acquired an account with Direct Buy. I was making enough money and thought that i could someday use this, a short week later I lost one of my jobs and my income was cut in half. I never used the direct buy account it's like a wholesale place to buy merchandise later at a lesser price but I can not afford the $248 a month for the next five months.
I tried to cancel they told me I was suppose to cancel within three days???It's like a membership for ten years for discounts. I then started receiving bills in which I told them that i had sent an e-mail and a letter trying to cancel this account that I had never purchased anything from direct buy and that I would not be able to use their services, the lady pretty much told me too bad it's still your account and it doesn't matter if you used it or not is not a debt. You owe and must pay.
Well, now they have sent this account to Beta finance collections and they call me at least five times a day and are very nasty and mean. I told them I could not pay and that Ihad tried cancelling the account but none of this seems to matter..what can I do? wha steps can I take? I am so far behind right now that I can't possibly afford to pay this account and now that I take the time i see how pointless it would have been to have that membeship..they don't really save you any money and for the cash you have to pay for the membership it is outrageous and why can't I cancel if I did not use it or buy anything? it's not like a credit card?? i need help..this is one of my many questions while i try to get back on my feet..My name is Rosie and i am a single mother of four children.
Rosie"
Dear Rosie,
DirectBuy is a membership organization that is very focused on selling memberships with marketing. Some complain that the sales approach is high pressure towards selling memberships. You can see the video of the DirectBuy membership sales leader of the year online. I love the part where the owner or manager says you need to "Stick to the script" and "Make the first thing you do as an owner on the sales side, checking those numbers before you touch the voicemail button before you say hello to anyone then you are making a big mistake."
I think you might have a chance at receiving a full refund and get out of collections if you do the following.
File a complaint with your state Attorney General regarding DirectBuy.
File a complaint with the Federal Trade Commission about DirectBuy.
File a complaint with your local state or county consumer affairs office.
Keep copies of all your complaints and then send a letter to DirectBuy, nicely explaining your situation, enclose copies of your complaints, and ask to be removed from collections and request a full refund for any money you may have paid.
Send your letter to DirectBuy to:
DirectBuy Corporate Office
8450 Broadway
Merrillville, Indiana 46410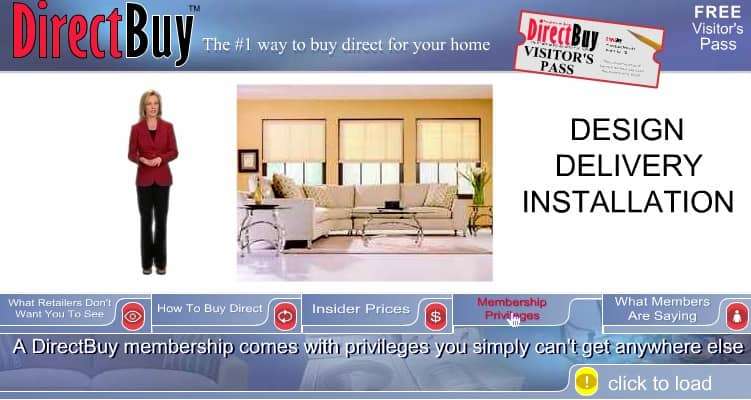 As Direct Buy Says on their website at DirectBuy.com, apparently "A DirectBuy membership comes with privileges you simply can't get anywhere else." In your case those membership privileges apparently included no accommodation or understanding of your unexpected financial situation.
If someone from DirectBuy reads this post, please respond in the comments section with the process and procedure to let Rosie out of her membership contract which she can't afford.
Sincerly,

You are not alone. I'm here to help. There is no need to suffer in silence. We can get through this. Tomorrow can be better than today. Don't give up.
P.S. Be sure to read 'The Secret of Surviving Through Difficult Economic Times. What I Learned On My Journey'.
Latest posts by Steve Rhode
(see all)