Under the heading of "that's odd" comes this job posting for a Canadian Lawyer with Debt Settlement Experience. – Source
The ad is looking for someone who is licensed in Canada to work for the Law Office of C&A in New Jersey. Now I don't think it is a far stretch to think the Law Office of Cockburn & Associates may be the same one listed as C&A. A resume online says a person worked for The Law Office of Cockburn & Associates and then The Law Office of Michael Lupolover. – Source
Silverthorn & Lupolover were allegedly bought out by Cockburn & Associates.
A search of records in New Jersey could not find a company registered under the name Law Office of C&A.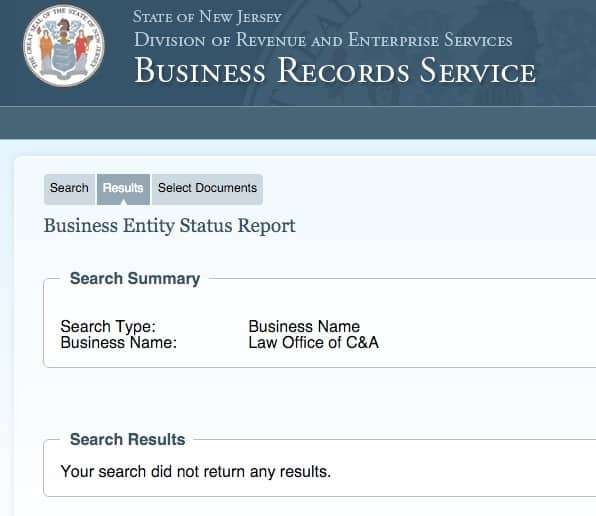 But it is the URL of the job posting that really caught my eye. It is "/cmp/Law-offices-of-Michael-Lupolover/jobs/Canadian-Lawyer-Debt-Settlement-Experience" So the Law Offices of Michael Lupolover are running a help wanted advertisement for the Law Office of C&A.
The BBB in Canada states Cockburn & Associates is the subject of ongoing government action. "Ms. Shelia Annette Cockburn and Cockburn & Associate LLP were charged on September 17, 2015, with five counts under the (Alberta) Fair Trading Act (FTA) and the Collection and Debt Repayment Practices Regulation (CDRPR). First appearance is set for Calgary Provincial Court on October 23, 2015.
Charges are as follows:
(Alberta) Fair Trading Act (FTA)
Section 6: Unfair Business Practices
(2) It is unfair practice for a supplier, in a consumer transaction or a proposed consumer transaction:
(d) to charge a price for goods of services that grossly exceeds the price at which similar goods or services are readily available without informing the consumer of the difference in price and the reason for the difference;
(4) Without limiting subsections (2) and (3), the following are unfair practices if they are directed at one or more potential customers:
(o) a supplier's representation that a specific price benefit or advantage exists if it does not
(s) when the price of any part of goods or services is given in any representation by a supplier
(i) failure to give the total price of the goods or services, or
(ii) giving less prominence to the total price of the goods or services than to the price of the part
Collection and Debt Repayment Practices Regulation (CDRPR)
Section 3: Licensing
(3) No person may carry on the activities of a debt repayment agency described in section 1 (b)(ii) unless that person holds a debt repayment agency license.
Section 12.1: Prohibited practices for debt repayment agencies
(4) No debt repayment agency may charge a debtor a fee that exceeds:
(b) in the case of a one time payment to a creditor or creditors, or an agreement to negotiate on the debtor's behalf with a creditor or creditors identified in the debt repayment agreement, 10% of the debt owing. – Source"

Latest posts by Steve Rhode
(see all)