Question:
Dear Steve,
It all started when I had to have my roof repaired and also needed a new air conditioner for my house. I am semi-retired and have a 1600. monthly social security fixed income. I kept receiving 0% offers, and just went to the bank to deposit them. I really don't know where my brain was, maybe on vacation, but am now in a JAM.
Steve: I am a receiver of your "Get Out of Debt" web site and have had a communication with you for awhile. I find myself in desperate need of a loan of $6,000 for medical and household expenses. I am out of options and beside myself with stress over this situation and asking for feedback and/or a personal loan for 3 yrs of $6,000. As a VERY responsible person, I do NOT shirk accountability in paying back loan. Would greatly appreciate feedback.
Thank you
Lois
Answer:
Dear Lois,
Thank you so much for being a loyal reader and sending me your question.
There was a time, long ago, when loans were based on character. That ship sailed. Now loans are based on the capacity to repay and use the credit score as a predictor of risk for the lender.
If you get a loan or not is not based on your intent or desire but on an algorithm designed by smart people designed to maximize profit for the lender while minimizing risk of loss.
So my answer to you is going the be based on general facts and observations.
My experience is when people are in similar situations, trading one loan for another is not going to solve the underlying problem. Any unsecured loan you may get will probably have high interest rates comparable to some of the 0% offers you utilized.
Peer-to-peer lenders like Prosper and Lending Club both offer unsecured loans and a majority of them are for bill consolidation.
Here is a look at the data from Lending Club.
This shows the mix of loan grades they issue. As you can see, it's about 50-50 below grade C and above.
Here is a chart that shows the current interest rates for each grade.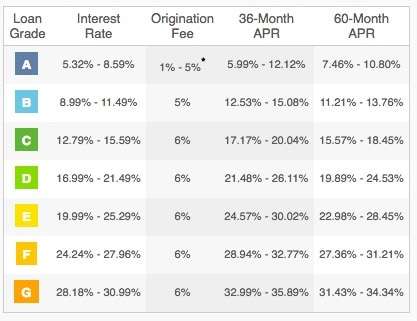 Based on what you shared, I would estimate if you were to get a loan from one of these easier lenders that your rate is going to be in the 22% to 35% range. So you really are not going to get a big break. The risk on the loan you are asking about is your limitation on income and I have no clue what your credit score is.
It seems as if the $6,000 in debt that you have is the result of pushing forward unmanageable debt onto the offers you received. The offers just prolonged dealing with the debt.
I would estimate the reality is the $6,000 you incurred was always an unaffordable debt. Your current income situation just did not permit you to absorb the obligations and you probably did not have cash sitting around to pay them. So many people don't have an emergency fund or savings account anymore.
You mention you have a home. I don't know if you have an equity in your home but tapping it could eventually lead to the loss of your home if an equity loan payment is likewise unaffordable. But if you do have equity in your home to borrow from, an equity loan is probably the least interest expensive but higher risk loan since you are now placing your roof at risk of loss if you can't make the equity payment.
My concern is almost any payment for these debts may exceed your ability to repay. I'm worried that your income is so tight that it's just covering your basic expenses. Do you have any free money to use for debt repayment? Let me know in the comments section below.
I get your statement about being responsible and not wanting to shirk your responsibility of paying back the loan. But I think you and I both realize the reality of responsibility probably is a moot point since the unaffordable debt was already incurred with the offers.
Money problems are not about the debt but about the underlying issues that leave us with the symptom of debt. So one consideration at this point is that maybe your current life just does not fit within your current income.
If that's the case then your options are to increase income, lower expenses, or a combination of the both. Increasing income is probably not a realistic solution right now. And my primary concern is the equity in your home if you have any.
I need some more information to give you further guidance so please update me in the comments.
Sincerely,

You are not alone. I'm here to help. There is no need to suffer in silence. We can get through this. Tomorrow can be better than today. Don't give up.
Do you have a question you'd like to ask me for free? Go ahead and click here.

Latest posts by Steve Rhode
(see all)