I used to have an interactive calculator to compare debt options, but sadly the upkeep on that calculator became unmanageable to produce accurate results.
The debt relief landscape is a shifting pile of sand.
However, the chart below clarifies the reality of different options. For example, you will notice bankruptcy gives you the fastest way to get out of debt, and credit counseling is not practical for quick results or boosts retirement savings fast.
The images used in the graphic are:
RED – Nope
YELLOW – Meh
GREEN – Good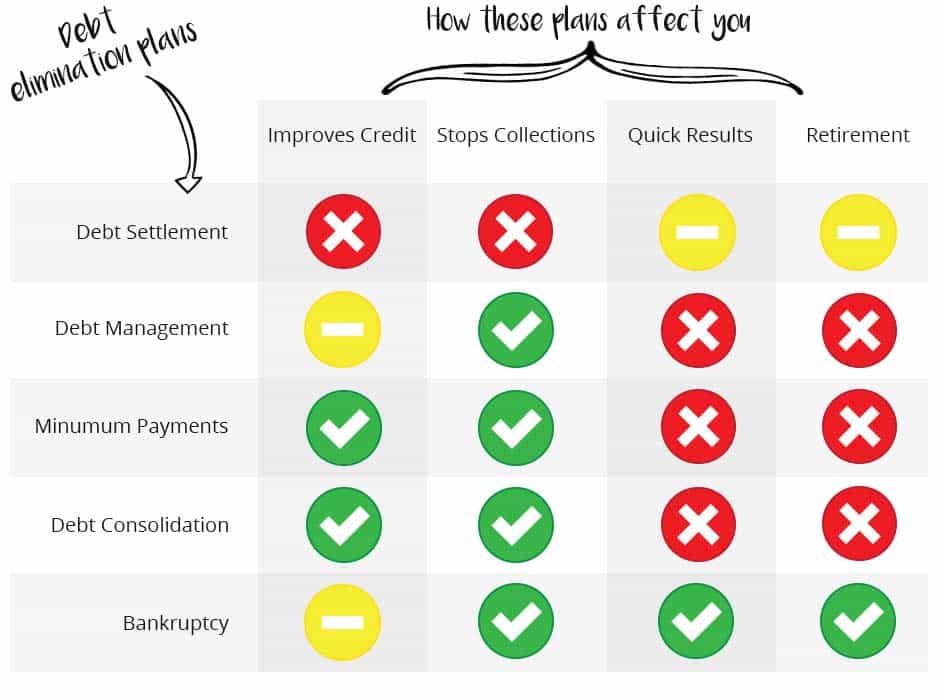 If you have any specific questions about how any of these options will impact you, you can always have a chat with Damon Day or search the site for more information like this and this.