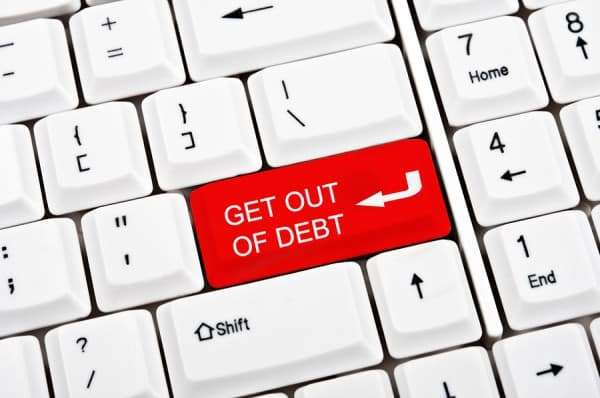 When I got laid off from my job eight years ago, one of the first things my wife and I did was look for ways to cut expenses. The monthly combined cable TV-landline phone-Internet bill stood out the most as an easy way to save $1,000.
Unfortunately, there weren't many options to cutting the cable cord then, so we stuck with our monthly cable TV bill of around $100 for four more years until we finally got rid of it. We also eventually got rid of our landline phone, and now each have a cellphone.
So with two parts of the three-part cable company bill eliminated, that left us with only Internet service to pay for. It was a service we needed — I started working at home as a freelance writer and needed Internet access to work — so killing it wasn't going to happen.
If the cost wasn't going to be eliminated, the next-best thing to do was to negotiate a lower price with our Internet provider. It's a task I took on with gusto, mainly because I like negotiating prices and getting a deal, but also because it just seemed like a ripoff to pay $80-something a month as a long-time customer when new customers were paying half that.
3 phone calls per year
The negotiation is as simple as making a quick phone call that lasts about five minutes.
I call our Internet provider once a year and our newspaper twice a year for the lowest price each offers new customers. I have to call the New York Times and haggle twice a year because it only offers discounts for six months at a time.
While calling a huge company can sound like being down a few levels of hell in Dante's Inferno, I have some tricks to making it quick and easy. Email, raging about high costs on Twitter and other methods can seem quick at first, but can take a long time for companies to get back to you. A lot of the negotiating details can be lost in the back and forth of writing.
An easy way to save $1,000
Before I get into the details of how that short negotiating process works, here's a rundown of approximately how much I save by making three phone calls each year:
New York Times: $300
Internet service: $700
I also call our insurance company each year before renewal time to ask if there are any discounts we're missing in our auto and home policies, and I shop around for better insurance rates at other companies. Last year we saved about $400 by switching insurers. But that's a savings I don't expect to see every year.
Checking automatic subscriptions is another way to get out from under paying for things you no longer use, though so far I haven't found much savings that way.
Here are the steps to making a successful call negotiating so you can save $1,000:
Be prepared
I start by comparing my monthly bill to what the company is offering on its website to new customers. I've been a customer for about a dozen years at the NYT and about 15 years at our Internet provider, so I figure they want to keep me as a loyal customer.
If they're offering new customers a much better deal than I'm getting, I think it's in the company's interest to offer me the same deal or better.
My wife got me a three-month home delivery subscription to the Times about 12 years ago at Christmas with a half-off discount that the Times still offers new subscribers. It was one of the best Christmas presents I've ever received, and when the subscription was about to end, I called the company and asked if they had any other discounts available.
They offered a six month subscription at half price, and I've been calling every six months since then to get the same deal.
I also check our Internet provider's website for the latest deals its offering new customers, and have called it once a year for the past eight years to get that discount.
Another tactic I haven't tried, but suspect will work, is to check the prices of competitors and offer those as options to match for the company I'm seeking a discount from.
It should only take a few minutes to gather this information in preparation for the phone calls, and will be your main ammunition during the calls. For a chance to save $1,000, it's not much work.
Know who to call
Calling a customer service line can be difficult. The phone number can be hard to find, the hold time can be excruciating, and being lost in a phone maze listening to the long list of which number to press for what service or having to enter your account information can take up too much time and be frustrating.
A free service such as Get Human will give you a company's customer service phone number, as it does for Wave Broadband, my Internet and former cable TV and phone company. Get Human also provides the customer service center's operating hours, and the best way to reach an operator quickly.
For most customer service lines, I've found that hitting "0#" will get you directly to an operator who can get you to the right place fast. That's "zero" and the "pound" keys.
The average wait time at Wave is three minutes, according to Get Human, but that's only if a "seasoned pro" like Get Human who knows the system does it for you for $20. Or you could try fixing it yourself in 10 minutes through six steps, the site says.
To lower a bill at the New York Times, Get Human estimates it will take me 24 minutes to do it. I've never even come close to that.
I don't think it's worth $20 to have that site or anyone else do it for you, since usually hitting 0 on your phone will get you to customer service quickly, and my negotiating tips are fast and easy.
Be patient and pleasant
Once you reach a live human — I quickly hit "0#" as many times as necessary to get out of a recorded message — start by asking to speak to someone who can help you with your bill. Don't immediately ask for someone to help you get a lower price. Just say you have a question about your bill.
Be nice to whoever you're talking to and prepare to have your call transferred a few times. The transfers are often necessary to move you up the ladder to a supervisor who has the authority to give you the best price.
With the customer service rep who says they can help with your bill, you'll likely have to provide your account information so they can see how much your bill is and how long you've been a customer. Explain that you've been a customer for 12 years or however long, and that you don't understand why your current balance is so high.
If you pay your monthly bill on time and are at the end of your service contract, you should be in a good position to ask for a deal.
Ask the rep if they can give you a lower rate. Their first move will likely be to offer you a 10-20 percent discount, but don't fall for it. Quickly go over the homework you've done, telling them what their competitors offer and what their website offers to new customers. Ask for one of those deals for the next 12 months.
If they decline, which they probably will, then say some form of these two sentences if they still won't give you the deal you want:
"Without a long-term discount, I'll be ending my service with you at the end of the month and going to your competitor."
"Can you transfer me to a supervisor?"
'Cancel' a magic word to help save $1,000
Almost every time I've called the New York Times customer reps, promotional discounts are suddenly available when I tell them I want to cancel my subscription after they've told me they can't offer me a discount. It's almost like the word "cancel" triggers something in their scripted response that causes them to pause and find where to go next in our conversation.
They usually ask if I can be put on hold for a minute while they look something up on their computer or talk to someone. This is progress. I wait and when they return, they either have the deal I'm seeking or say they'll transfer me.
In the rare times when neither happens, I go to my next move to save $1,000.
Ask for a supervisor
I then ask to speak to their supervisor or manager, which they almost always are happy to do. "Supervisor" can also be a magical word that triggers offers, but just being transferred to a supervisor is good enough for this step.
Another term to ask for is a "retentions representative," though in some companies this may be the same level of person as a customer service rep. However you get there, ask for someone in authority who can make decisions on pricing.
Go through your background info with the supervisor — how you're a long-term customer who pays their bill on time, what deals you've seen them offer new customers, and what their competitors are offering.
If they still won't make you an offer, either cancel on the spot, or end the call and call back a day later with the hope of finding someone else who can close the deal.
The 1 time it didn't work
In all of the years I've been making these calls to save $1,000, I've never had to go this far up the ladder and cancel a newspaper subscription or Internet service account because they wouldn't give me a deal.
But there was one time when I wasn't successful. Last year when I called our home/auto insurance company asking for a discount or I'd leave after being a customer for about 10 years straight, I was astounded that they wouldn't meet another insurer's prices, so I canceled the policy on the spot.
With the Times, I once had a supervisor about to cancel my subscription when I asked how long I'd have to be a non-subscriber to get the new subscriber discount rate again. She let me have the 50 percent off deal when she realized I was about to quit for three months and then start as a new subscriber.
That's all of it. In 15 minutes a year on three phone calls I save $1,000. It's the easiest $1,000 I save all year.
This article by Aaron Crowe first appeared on CashSmarter.com and was distributed by the Personal Finance Syndication Network.
Latest posts by Research Department
(see all)