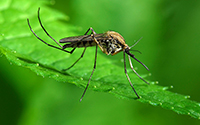 Mosquitoes are in the news — and in popular vacation spots. If you're worried about the Zika virus or other mosquito-borne diseases, you'll find all sorts of products — including wristbands, stickers, and patches — that say they'll repel mosquitos that carry Zika. But do they really work? Are you and your family as protected as they claim?
Maybe not. The FTC is concerned that some products don't work as advertised. That's why the FTC sent warning letters to 10 companies selling these products, urging them to remove any health claims that aren't backed by scientific evidence — especially claims about preventing Zika and other mosquito-borne diseases.
So how can you be sure you're buying an insect repellent that works as promised?
To prevent mosquito bites, the Centers for Disease Control and Prevention (CDC) recommends using skin-applied insect repellents registered with the Environmental Protection Agency (EPA) with certain active ingredients. The EPA also has registered products to treat clothing and gear. These registered products have been evaluated by the EPA for safety and effectiveness.
You can search the EPA's registry for skin-applied repellents based on the:
type of insect
active ingredient
amount of time you need protection
specific company name
If you're considering an all-natural repellent — or a wristband or sticker — not registered with the EPA, know that the CDC and EPA don't speak to their effectiveness. And if you're a parent, know that certain ingredients aren't safe for children under 3 — even if they're advertised as all-natural. Here's more from the EPA on using repellents safely and effectively.
Check out additional tips from the CDC on protecting yourself and your family from mosquito bites, and things to know before traveling to areas with Zika.
This article by the FTC was distributed by the Personal Finance Syndication Network.
Latest posts by Research Department
(see all)