A reader sent in this Nationally Sanctioned Debt Reduction Initiative mailer that is still in use. It's a load of crap and you can look at past posts on other similar mailers to get the gist of why I think this is deceptive.
This mailer was sent to me through my I Buy Junk Mail program. If you have junk mail you'd like to sell, click here. To see other mailers, click here.
So here are my bullet point red flags.
Tries to look like an official document.
Prompts a false official program called the Nationally Sanctioned Debt Reduction Initiative.
Doesnot indicate the company behind the mailer and/or making the claims.
Uses language that could give the unsophisticated consumer the impression this has something to do with the Federal Reserve or government rates.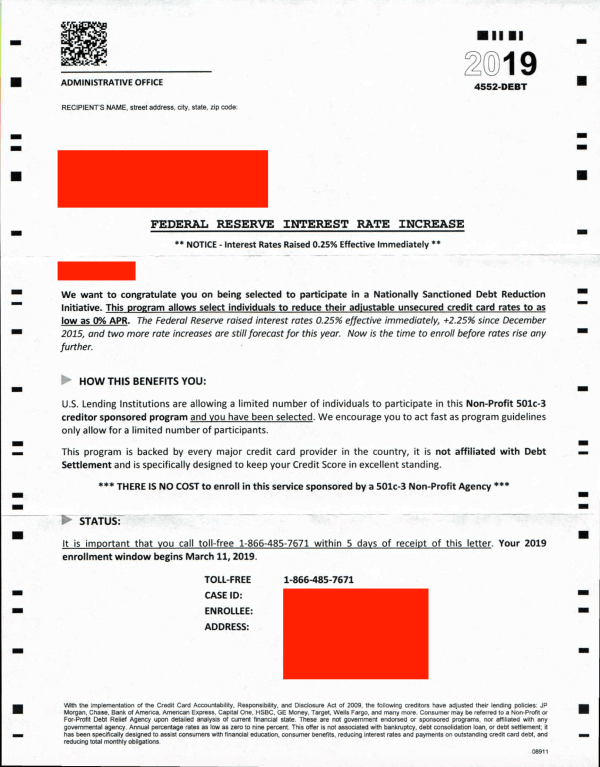 If you get a mailer like this then please check the company out before signing anything.
I would recommend that anyone considering using such a company should read the following free guides.

Latest posts by Steve Rhode
(see all)