A flurry of letters have been flying into the FTC to attempt to influence them to allow debt settlement companies to collected fees before debts are settled.
Here are two of the most interesting exchanges. The first comes from Century Negotiations, Inc. It happens to be the company of the TASC Executive Director Dave Leuthold who is the CEO for that company.
The second comes from the Center for Responsible Lending
As Assistant General Counsel of Century Negotiations, Inc., one of the older and larger debt settlement service providers and a founding member of TASC, I have been following the debate over the Commission's consideration of the amendments proposed to the Telemarketing Sales Rule. I recently reviewed the posting by the Commission of a memorandum of a telephone conversation between you and Ms. Gail Hillebrand, of Consumers' Union, one of the more vocal proponents of the so-called "advance fee" ban. [You can read the Hillebrand comments here.]
While Ms. Hillebrand's position on the debt settlement industry is both well-known and, regrettably, antagonistic, it would seem from the description of her conversation with you that she is also antagonistic to basic fairness in terms of when a fee is earned. Approximately 25-35% of settlements are done on a structured basis, where after lengthy negotiation with a creditor, an agreement is reached on staged settlement (meaning that the consumer agrees to pay a certain amount each month for a fixed number of months). These agreements are always thoroughly documented and agreed to by the consumer. Ms. Hillebrand would prohibit a debt settlement services provider from collecting any fee associated with this structured settlement until the final payment of the settlement, even though all of the work has been done by the settlement company, both the consumer and the creditor have accepted the terms of the settlement, and all responsibility for completion rests with the consumer. – Source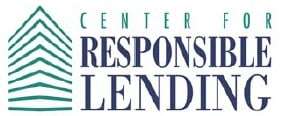 Precedent for an Advance Fee Ban
A prohibition on advance fees is not uncommon in the consumer credit industry. As noted by North Carolina Assistant Attorney General Philip Lehman in his recent testimony before the U.S. Senate Commerce Committee, "there is precedent for such an advance fee prohibition, particularly for suspect services that purport to help distressed debtors.1 For example:
Mortgage Assistance Relief Services. In proposing a rule that would ban advance fees in the context of mortgage assistance relief services (MARS), the FTC cited "strong public policies against charging advance fees for MARS as shown by the 20 or more state laws that prohibit the practice because of its adverse effect on consumers."2
Credit Repair Services. An advance fee ban is a key feature of many state laws governing credit services organizations,3 as well as federal laws and regulations governing credit repair.4
Loan Brokers. In addition to the advance fee ban applicable to loan brokers through the FTC's Telemarketing Sales Rule and state telemarketing statutes, 5 state UDAP authority has been exercised to ban advance fee loan brokering outside the telemarketing context.6
Experience of States Banning Advance Fees for Debt Settlement Services
In states where advance fees are banned, consumers are not losing precious dollars to companies offering empty promises. Additionally, other debt relief options remain available to consumers in these states and even in states that have gone further by banning for-profit debt settlement altogether.7 Among these options are debt settlement companies which, as stated in the comments to the FTC on this proposed rule, do not charge fees in advance of actually settling consumer debt. For example, in North Carolina where advance fees have been banned since 2005, the Attorney General is aware of at least two companies that provide debt settlement services. 8 Note, this is in contrast to the claims by TASC and USOBA that no debt settlement services can survive where an advance fee ban exists.9 Ultimately, a debt settlement industry dependent on advance fees does not provide consumers with more opportunities, but rather fewer options. – Source
1 Statement of Philip A. Lehman, Assistant Attorney General, North Carolina Department of Justice before the U.S. Senate Committee on Commerce, Science, and Transportation, Hearing on the Debt Settlement Industry: The Consumer's Experience at 5 (April 22,
2010), http://commerce.senate.gov/public/?a=Files.Serve&File_id=a00b21be-dcf0-4095-ac9e-ca7b0d91e373
2 FTC, 16 CFR Part 322, Notice of Proposed Rulemaking, Mortgage Assistance Relief Services, at 10719 (Citing FN 76)("To date, at least 29 states and the District of Columbia have enacted such statutes or regulations. See, e.g., Cal. Civ. Code §§ 2944.7 & 2945, et seq.; Colo. Rev. Stat. § 6-1-1101, et seq.; 2009 Conn. Gen. Stat. § 36a-489; 6 Del. Code Ann. § 2400B, et seq.; D.C. Code § 42-2431, et seq.; Fla. Stat. § 501.1377; Haw. Rev. Stat. § 480E-1, et seq.; Idaho Code Ann. § 45-1601, et seq.; 765 Ill. Comp. Stat. Ann. 940/1, et seq.; 24 Ind. Admin. Code § 5.5-1-1, et seq.; Iowa Code § 741E.1, et seq.; Me. Rev. Stat. Ann. tit. 32, §§ 6171, et seq. & 6191, et seq.; Md. Code Ann., Real Property § 7-301, et seq.; 940 Mass. Code Regs. § 25.01, et seq.; Mich. Comp. Law § 445.1822, et seq.; Minn. Stat. § 325N.01, et seq.; Mo. Rev. Stat. § 407.935, et seq.; Neb. Rev. Stat. § 76-2701, et seq.; Nev. Rev. Stat. § 645F.300, et seq.; N.H. Rev. Stat. Ann. § 479-B:1, et seq.; N.Y. Real Prop. Law § 265-b; N.C. Gen. Stat. § 14-423, et seq.; 2008 Or. Laws Ch. 19; R.I. Gen. Laws § 5-79-1, et seq.; Tenn. Code Ann. § 47-18-5501, et seq.; Va. Code Ann. § 59.1-200.1; Wash. Rev. Code § 19.134.010, et seq.; Wis. Stat. § 846.45.")
3 E.g., Illinois Credit Services Organizations Act, 815 ILCS 605/5(1).
4 See 15 U.S.C. §1679(b); 16 C.F.R. §310.4(a)(2)-(4).
5 Telemarketing Sales Rule, 16 C.F.R. § 310.4(a)(4)("Requesting or receiving payment of any fee or consideration in advance of obtaining a loan or other extension of credit when the seller or telemarketer has guaranteed or represented a high likelihood of success
in obtaining or arranging a loan or other extension of credit for a person.")
6 Or. Admin. R. 137-20-0250 (Oregon UDAP regulations prohibit loan brokers from accepting advance fees unless they satisfy a number of requirements including furnish numerous disclosures related to the broker and the broker's success rate in placing loans, and among other things, requires a written contract from a qualified lender agreeing to make loans if that broker's clients meet specified criteria.).
7 Seven states ban for-profit debt settlement services: Ark. Code Ann. § 5-63-301, et seq., Haw. Rev. Stat. § 446-1 et seq., La. Rev. Stat. Ann. § 14:331, N.J. Stat. Ann. § 17:16G-1, N.M. Stat. Ann. § 56-2-1, N.D. Cent. Code § 13-06-01 et seq, and Wyo. Stat. Ann. §33-14-101. Attorneys general in six of these states – Arkansas, Hawaii, New Jersey, New Mexico, North Dakota, and Wyoming -signed on to the National Association of Attorneys General July 6, 2010 letter to the FTC supporting the rules to ban advance fees in the debt settlement industry. See Comments of the National Association of Attorneys General to Federal Trade Commission re Telemarketing Sales Rule – Debt Relief Amendments, Matter No. R411001 (July 6, 2010), http://www.ftc.gov/os/comments/tsrdebtrelief/543670-00353.pdf
8 Statement of Philip A. Lehman, U.S. Senate Committee on Commerce, at 6. (In commenting about the success of the advance fee ban, Phil Lehman testified that North Carolina's law "[does] not prevent debt settlement companies from operating in North Carolina as long as no fees are charged prior to completion of settlements. The Attorney General's Office is aware of at least two national debt settlement companies currently doing business in North Carolina without charging advance fees.")
9 See e.g., Summary of Communications of TASC and USOBA with Federal Trade Commission (June 23, 2010), http://www.ftc.gov/os/comments/tsrdebtrelief/100706industrygroupbrilltradegroups.pdf. (noting that TASC and USOBA representatives stated that "in North Carolina, which has banned the collection of advance fees, debt settlement providers have stopped doing business" but then the representatives clarified in response to a follow-up question that companies are providing debt settlement services in the state.)
I can always use your help. If you have a tip or information you want to share, you can get it to me confidentially if you click here.
Latest posts by Steve Rhode
(see all)