A tipster (send in your tips here) send in the following email that was sent out by Nationwide Support Services.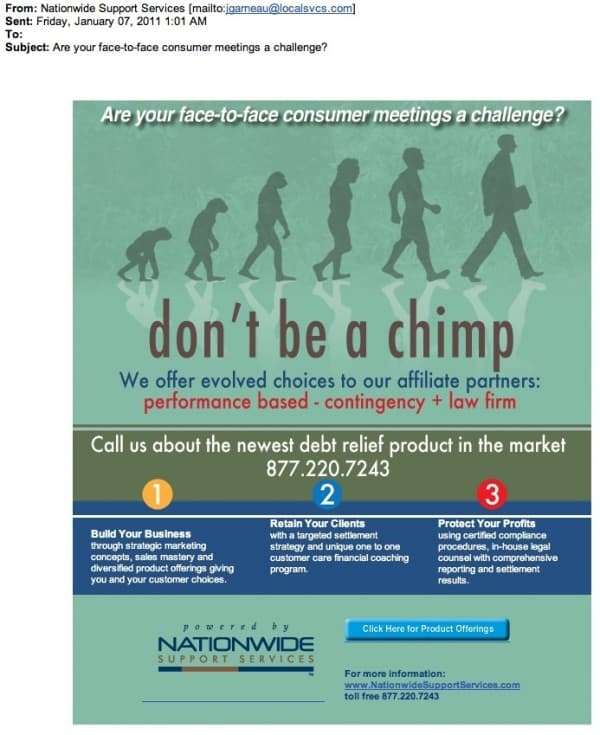 The "click here for product offerings" button lead to financialstrengthbuilder.com which offers the following services.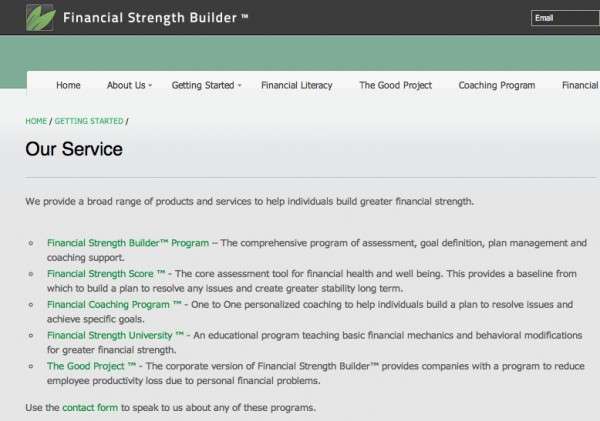 Financial Strength Builders says it is TFG, Inc out of Las Vegas. It's a minor technicality but there actually is no registered company called "TFG, Inc." in Nevada. it is actually, "TFG, INC. OF NEVADA" and it is a California corporation with Joanne Garneau and Arthur Garneau listed as officers. – Source
I did find some references to the company. – Source
Financial Strength Builder Archive
I can always use your help. If you have a tip or information you want to share, you can get it to me confidentially if you click here.
Latest posts by Steve Rhode
(see all)