Stephanie sent in an email she received from DebtCenter through my I Buy Junk Mail program.
So since she took the time to send me such a nice PDF of the email, let's look it over and I do have some concerns.
1. The email says it is for a debt consolidation offer but when you click on the button "Continue to View" you are taken to Greenwise Debt Relief and the page has a disclaimer which says, "Clients who make all their monthly program payments pay approximately 50% of their enrolled balance before fees, or 68% to 75% including fees, over 24 to 48 months. Not all clients are able to complete our program for various reasons, including their ability to save sufficient funds. Our estimates are based on our own professional experience and prior achieved results, which will vary depending on your specific circumstances. We do not guarantee that your debts will be resolved for a specific amount or percentage or within a specific period of time. We do not assume your debts, make monthly payments to your creditors or provide tax, bankruptcy, accounting or legal advice or credit repair services. Our service is not available in all states and our fees may vary from state to state. Please contact a tax professional to discuss potential tax consequences of less than full balance debt resolution. Read and understand all program materials prior to enrollment. The use of debt settlement services will likely adversely affect your creditworthiness, may result in you being subject to collections or being sued by creditors or collectors and may increase the outstanding balances of your enrolled accounts due to the accrual of fees and interest. However, negotiated settlements we obtain on your behalf resolve the entire account, including all accrued fees and interest." – Source
So is debt settlement really debt consolidation? That's not a point I'd like to argue with the FTC.
2. How can rates be "4-8%" if this is a debt settlement program and not a loan?
3. When clicking on the Continue to View button you are taken to an entity not identified in the email.
4. Greenwise Debt Relief says they are located at 1200 N Federal Highway, Suite 200, Boca Raton, FL 33432. The email says it was sent from an entity at 3501 Jack Northrop Ave
Hawthorne, CA 90503. That happens to be the location for Shipito Mail Forwarding Service. – Source
Greenwise Debt Relief proudly proclaims to be a member of the American Fair Credit Council (AFCC) and has agreed to follow the AFCC code of conduct.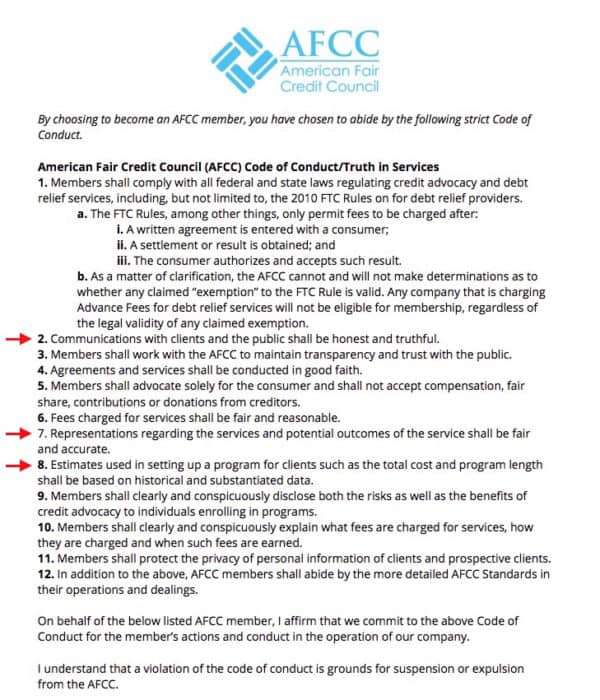 Mabe What Happened Here
I'll give Greenwise Debt Relief (Greenwise Financial Solutions, LLC) the benefit of the doubt here and suggest they hired a rouge marketing company that went a bit off the rails in advertising Greenwise was involved in debt consolidation loans. If that's the case, Greenwise should be plenty pissed at their marketing company for possibly landing them in potential unnecessary hot water with any regulator who got one of these marketing emails as well.
Lesson for all – Make sure you know what your outside marketing companies are saying that leads to you.
Latest posts by Steve Rhode
(see all)