A reader had sent me an email from an Americor sales representative that landed me on this Americor page.
That page took me to Trustlink reviews for Americor. They have a high rating.
(See update at the bottom from October 8, 2020.)
So I looked at some of the ratings on the first few pages. What struck me was the people that only had two ratings on Trustlink. One for Americor and one for Best Egg Personal Loans.
What are the odds this would happen, sometimes on the same day?
Best Egg and Americor Reviews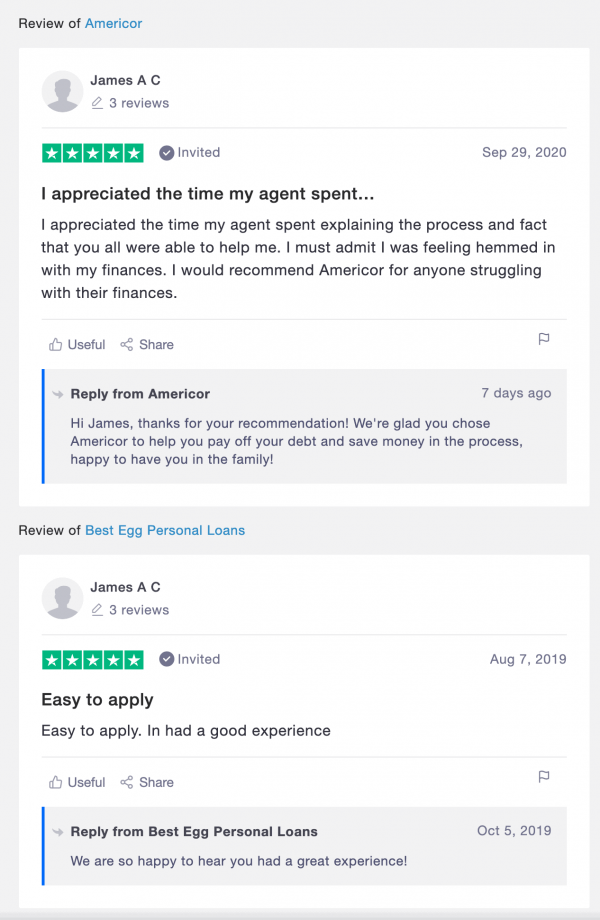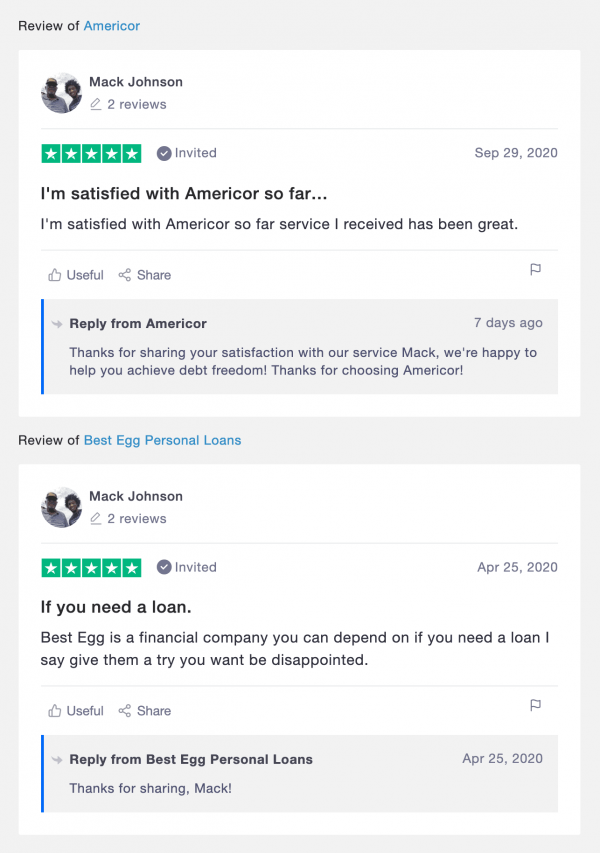 There was another one from October 5, 2020.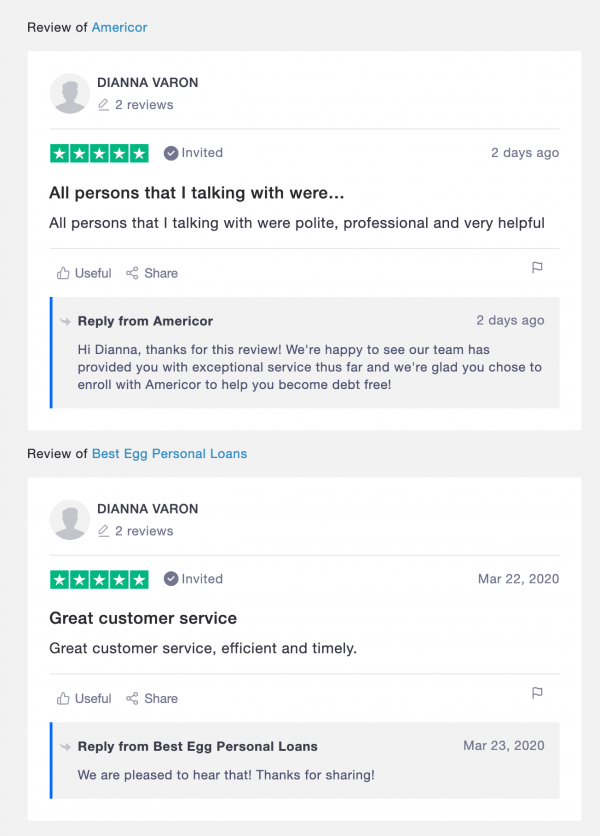 Credit9 appeared with Americor well. And this caught my eye because the representative's name with both companies is Drew.
Just made me go "hummmm."
October 8, 2020 Update
It is the following day. Overnight I was curious about the number of reviews about similar companies. I mentioned Best Egg above.
So, after learning a whole new piece of software to retrieve and analyze the reviews, I have new data to share.
I looked at people that only had two reviews on Trustpilot, where one was Americor.
There were 428 people.
Of those that had posted a review about Americor, the following are the financial or debt companies most commonly reviewed as well, when Americor was the most recent review.
So basically, my conclusion today is there really isn't much of a pattern. However, Americor should think about targeting people that have contacted OneMain Financial.
Accredited Debt Relief – 3
Aspen Financial Direct – 2
Avant – 5
Best Egg Personal Loans – 5
BMG Money – 1
Consolidated Credit – 1
Consolidation Plus – 1
CreditAssociates – 1
CreditLoan.com – 1
Dollar Loan Center – 1
Eloan – 1
Extra Value Checks – 2
Freedom Debt Relief – 3
Integra Credit – 1
LendingTree – 4
LoanMe – 2
Low VA Rates – 1
National Auto Loan Network – 1
National Debt Relief -1
Newlineloan – 2
OneMain Financial – 7
Pacific Debt – 1
Personify Financial – 1
Pioneer Law Firm – 1
Plain Green Loans – 1
RISE Credit – 2
Rocket Loans – 1
SoFi – 1
Spotloan – 2
Latest posts by Steve Rhode
(see all)