Question:
Dear Steve,
My husband and I have gotten into a lot of credit card debt due to many factors and poor financial decisions.
It has gotten to the point that we have to keep using credit because so much of our cash goes to payments. After all, we always pay over the minimum.
The credit cards are mostly in my name, and my score is still around 700 even though the card balances total almost $100k.
Our interest rates vary from mid-teens to mid- 20s.
Our income is variable because I have a 100% commission job. I am switching jobs soon, and I will have a small salary, and the rest is commission.
Last year, our annual income was $130k, and our monthly expenses came to about $6k.
We cannot keep paying more than the minimum and not use the cards, so I am considering options to settle.
The companies won't work with me because we haven't missed payments yet.
I want to put $1k in savings every month, not use the cards, and settle for less than the balance once the companies are willing.
Thanks for any advice. I have the agreement from the debt settlement agency, which promises a 55% reduction in the balance, including their fees. However, I have not signed it yet.
Would you consider using a debt settlement agency like Consumer First Financial, or would you recommend settling them yourself?
We can sustain a hit to credit because we don't need to buy a house or car anytime soon.
Can companies like this get a better settlement than I can on my own?
How do I deal with creditor calls? Can I request that they only contact me in writing?
Thank you for helping.
Megan
Answer:
Dear Megan,
Your implied question if you should hire Consumer First Financial to settle your debt is a tricky question to answer.
But what makes it challenging has less to do with the company than the many other contributing factors.
If you have any concerns about Consumer First Financial and want to check them out first, you can use my free guides below.
These are guides to take a closer look at any company you might think of hiring.
I believe I know the State you live in, and a quick look at the State records could not find any record to indicate they are registered in the State to conduct business. That would be a good question to ask the company.

Any Company Issues Aside
The more critical question you need to start with is not who to hire to help you settle your debt but if debt settlement makes sense given your special and unique life circumstances.
Not all debt relief solutions are created equal.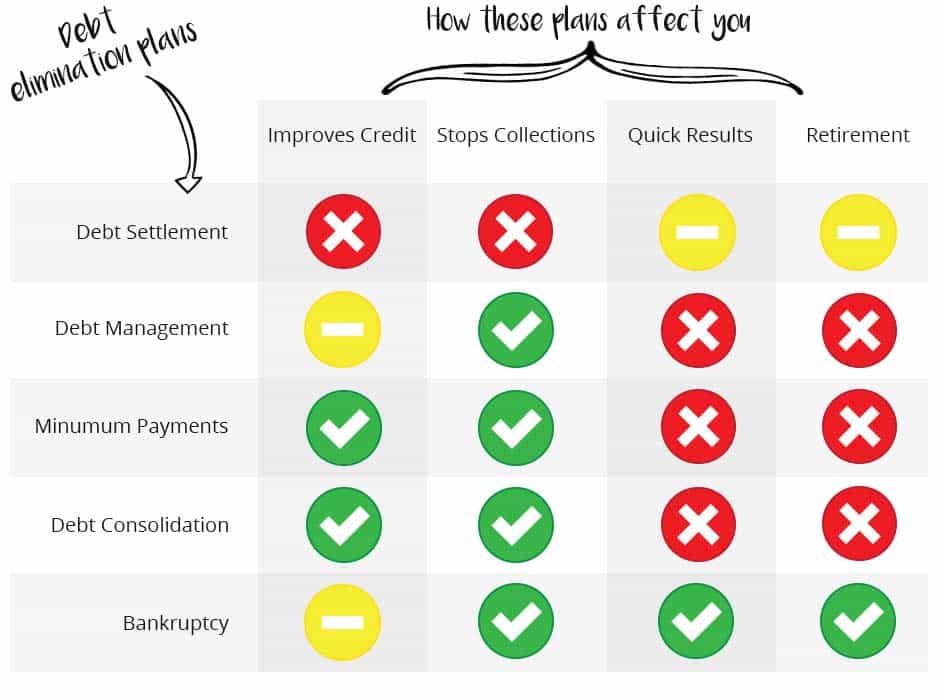 It is also very possible that you might be better served with a little of this rather than using one hammer to deal with all of your debt.
As you stated, a goal is to start being able to save $1,000 a month. I get it. Building a savings account is critical to building a better financial future. And so is saving now for retirement. Money that you save now will significantly multiply and be worth millions in the future.
If you want to see what getting out of debt will cost you in lost retirement savings, use my calculator.
From perusing the Consumer First Financial website, it appears to be debt settlement focused without much regard for a customized solution built around you and your financial goals.
Sometimes you need a screwdriver for a particular task. For example, if you only go to a company that sells hammers, what do you think they will sell you?
I'm not telling you to avoid Consumer First Financial. Still, I think you've got a lot of homework to do first before just assuming a debt settlement solution is the best option to accomplish all of your financial goals.
Homework
I'm a firm believer in gathering facts and deciding based on relevant information. To do that, I would suggest talking to a credit counseling company, a local bankruptcy attorney, and my debt coach friend Damon Day.
Once you have discussed your situation with everyone, don't feel rushed or pushed into making an immediate decision. Instead, let the facts percolate for a few days, ask any follow-up questions you might have for Consumer First Financial or another provider, and then move forward with confidence.
Come back and update me in the comments to let me know what you decide to do and what you learned.
Latest posts by Steve Rhode
(see all)