Question:
Dear Steve,
I don't believe this is a relative of mine.
I think this is a SCAM.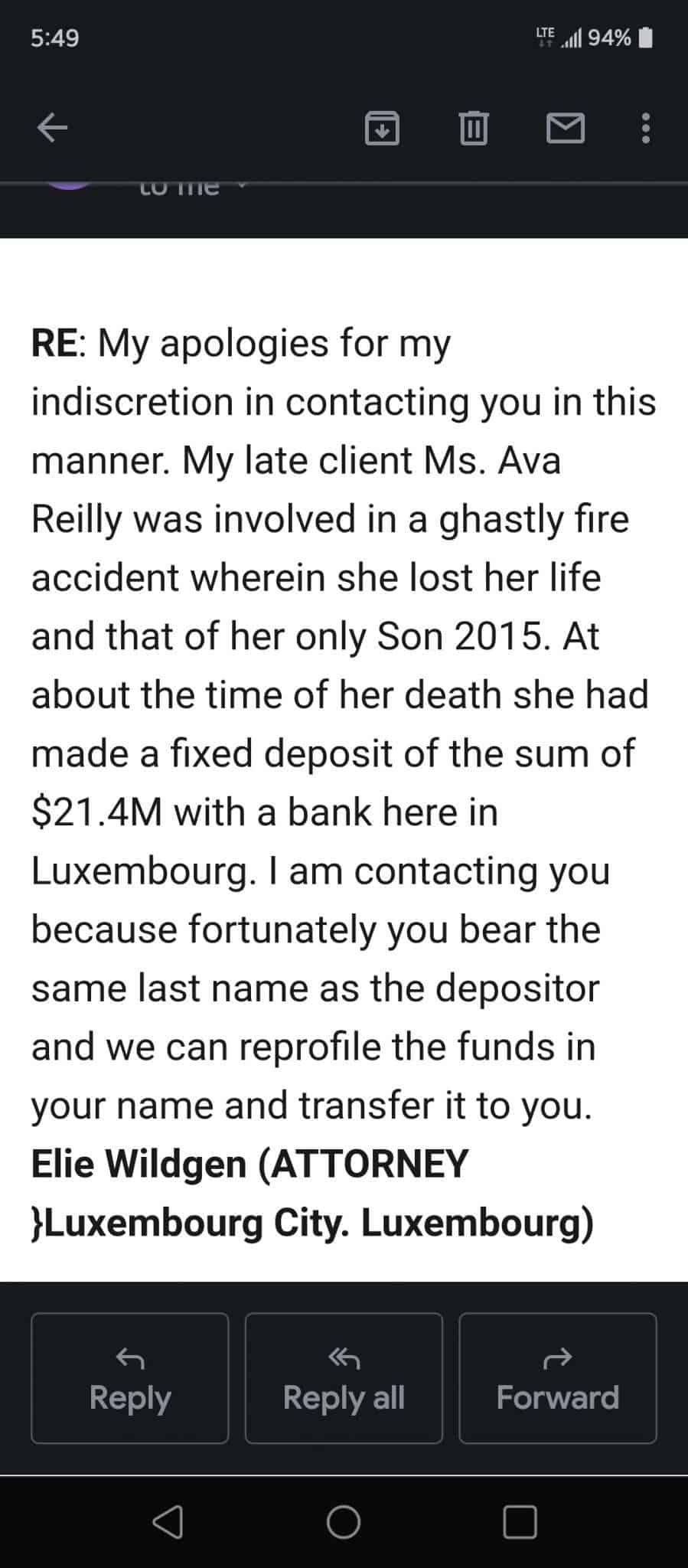 Patrick
Answer:
Dear Patrick,
It is a scam. Recently you sent me a question about a payday loan collection attempt that was also a scam.
Clearly, you've made a list of targets to try and scam. A suckers list.
The payday loan collection scam is targeted towards triggering people with fear.
This one is trying to trigger you with greed.
If you pursue this Luxembourg scam, you will soon get a request to pay some advance funds for some BS reason, and then they will vanish.
The biggest value of this is sending it to me and using it to warn others.
Thanks!
Sincerely,
You are not alone. I'm here to help. There is no need to suffer in silence. We can get through this. Tomorrow can be better than today. Don't give up.
Do you have a question you'd like to ask me for free? Go ahead and click here.
Latest posts by Steve Rhode
(see all)