U.S. Debt Settlement has issued the following statement for investors. I had to chuckle when they say the are "transitioning into becoming a financial wellness company." So does that mean they were not one before and instead caused financial illness?
As I mentioned recently in "Debt Settlement Companies Poised to Eat Credit Counseling for Lunch. What a Difference a Day Makes", debt settlement companies will begin to offer debt management and credit counseling solutions in conjunction with their programs. The Debt Away program from U.S. Debt Settlement has already incorporated that approach.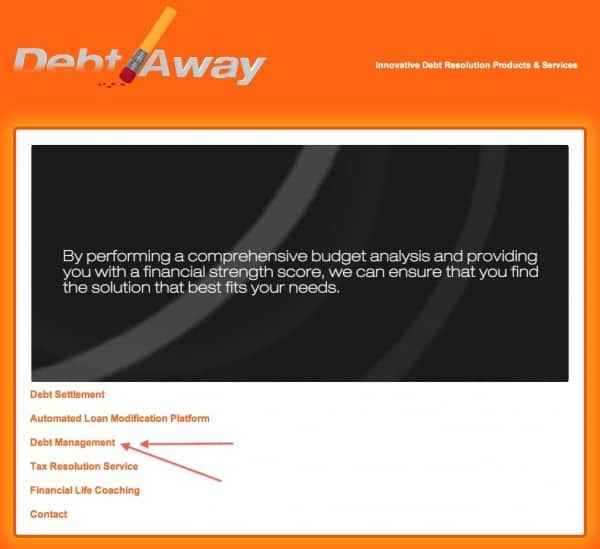 The Debt Away solution appears to also be a Multi Level Marketing program that sells access for people to join as debt consultants for $95 plus a monthly fee of $39. – Source
U.S. Debt Settlement Statement
Michael Mann, CEO for U.S. Debt Settlement, stated, "The past year has been one of transition for both the industry and our company. The new FTC rules, effective as of October 27, 2010, prohibits upfront fees being charged to out of State customers by debt settlement companies for all work performed to the consumer until a negotiated settlement is made, accepted and paid by the customer to the the respective creditor. The new rules have reduced competition in the industry and have created an opportunity for us. In this light, we have been transitioning into becoming a financial wellness company that offers an entire range of services to people in debt, irrespective of their debt situation. Not every potential customer with a debt problem requires debt settlement. With our comprehensive list of services, our debt consultants will realize greater transaction closing ratios and returns on marketing budgets."
"The outcome of this transition has been the launch of Debt Away. Debt Away is a full service platform that offers virtually every product or service to consumers that have debt. I would invite people to visit our new site www.debtaway.com: http://www.debtaway.com/ to learn more about this."
"Debt Away is a business opportunity with a Network Marketing benefit for individuals throughout the country that are ready to transition into a new successful career or simply need or want to make extra money, by offering the products and services to consumers that have debt irrespective of the consumer's financial situation. Our goal is to have the largest army of well trained, independent representatives in the industry, assisting consumers in debt, one by one. Debt Away offers the following services: Do it Yourself Debt Settlement programme, Contingency Debt Settlement, Debt Management, which reduces interest rates and allows more of the monthly payment to go towards the principle, Tax Resolution, Financial Life Coaching, Do it Yourself Loan Modification Program, Do it yourself Credit Restoration Program. Additionally, we have more products and services under development."
"Obviously, the development of such an extensive platform requires the allocation of considerable resources. The revenue generated by the acquisitions we made this past year has allowed us to dedicate the required resources to the Debt Away project and it is in this light that I am pleased that despite these regulatory developments, we have managed to post a growth in revenues and managed to cut our losses compared to 2009. We have decided to focus entirely on the roll out of Debt Away going forward. In order to do so, we have sold off the majority of our client base to raise the funds required. This step has also allowed us to rationalise our cost base, and as a result we now have a very lean structure that is entirely geared towards supporting the roll out of Debt Away and grow our network of debt consultants nationwide."
"This coming year, our focus will be on the marketing of Debt Away. For this we have developed a multi level marketing strategy in which we aim to have thousands of trained representatives throughout the country helping people in debt. We anticipate that this model will significantly accelerate market penetration as well as allow us to control our costs. "
"We will also apply to change the corporate name to Debt Away as we diversify into a full service financial wellness company. This name better describes our focus on options to the consumer as we transition away from just being a debt settlement focused company. This was my vision when we started the company and now, after six months of development, we are ready to roll it out."
"With USDS being listed on the Open Market segment of the Frankfurt Stock Exchange, there is one further event to take note of. As of September 30, 2011, in order to comply with new regulations, all companies listed require a minimum capital of €500,000 or must have a full prospectus prepared. We intend to have a capital increase in the coming months in an effort to meet the €500,000 requirement. We have had certain key investors and a Broker Dealer state that they are committed in principle to fund this increase." – Source
I can always use your help. If you have a tip or information you want to share, you can get it to me confidentially if you click here.
Latest posts by Steve Rhode
(see all)