An amazing reader sent in a new debt relief mailer through my I Buy Junk Mail program.
There is nothing super new in this mailer except I see the marketers are offering even more fantastic debt reduction claims of 70% settlements. Of course the problem with this, in this mailer, is there is no indication of who sent the mailer or the actual track record of the company this consumer will be connected with.
After all, the fine print does say the consumer is going to get referred to a non-profit or for-profit company. But in my opinion, the rest of the claims made are sales hype.
You can see more variations of these types of mailers here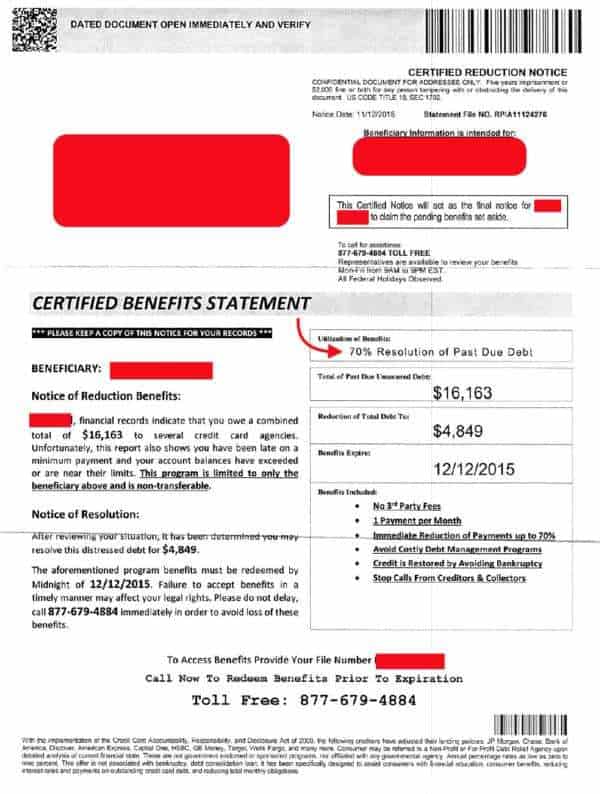 Get Out of Debt Guy – Twitter, G+, Facebook
This offer was able to be reviewed because a kind reader sent it in via my I Buy Junk Mail program.

If you receive a credit or debt relief offer in the mail, do some good and let me pay you for it. Click here.
Want to See More Mailers?
Want to see more mailers I've reviewed as part of this program? Click Here.

Latest posts by Steve Rhode
(see all)