Question:
Dear Steve,
I have had been a part of USA Student Loans for about 6 years and I have had recertification of Student loans every however today I cannot reach them.
Can you give me another number to reach them?
Ike
Are they still in business?
Answer:
Dear Ike,
If you are talking about USA Student Loans in Jacksonville, Fl it looks like they vanish in 2019. Here is the last archived copy of their site in September of 2019. The domain name is actually for sale as of the day I'm posting this.

The BBB lists the following two people associated with the company:
Mr. Schuyler R Elliott, CEO
Mr. Josh Leiby, Marketing Director
The telephone number is 855-999-1939. – Source
I'm not sure what I can tell you about the company. The State of Florida has no company registered to do business under the name USA Student Loans.
A Schuyler R Elliott is listed as an officer of the following companies in Florida.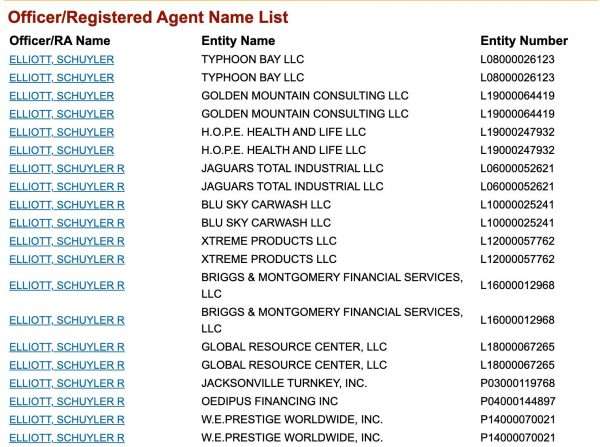 You might want to hunt down more information through one of those companies.
Otherwise, I would urge you to log in to the National Students Loan Data System (NSLDS) and check the current status of your loans.
Some student loan assistance companies had been changing the contact information and consumers were not being directly notified about changes on their loans.
If you need specific personal help, I would suggest you talk to Damon Day and he can provide guidance on how to clean up this mess if you need extra assistance.
With the intense focus on student loan assistance companies being pursued by regulators over the last year, it is no surprise more and more companies are going poof.
Please come back and comment with what you discover and post an update in the comments.
Latest posts by Steve Rhode
(see all)