Update October 1, 2022 – Please Let This Be the Last
Let me try to clearly summarize all of the updates and drama in as few words as possible. Benjamin Naderi from Universal Promote says he has no relationship with Resolvo. The web designer that built the Resolvo website says he made the mistake. Corrections and updates have been posted.
Here is the summary.
A reader asks me an innocent question about Resolvo. I answer it.
The Resolvo website says Universal Promote, Inc. is the one doing business as Resolvo. I give you the link to the source information I read that said that.
Four months later a commenter with a generic email at universalpromote.com says he is Benjamin Naderi and says he has no relationship with Resolvo. Naderi unleashes a flurry of statements saying he will take legal action, create fake Yelp, BBB and other accounts, post fake articles, and then have his 60 employees leave bad reviews. Is all this over a web designer error?
David Atmajona with Bodhi Creative Collective commented he built the Resolvo website and made an error by naming Universal Promote as Resolvo. Okay, we all make mistakes, and David said the answer was technically accurate when I wrote it. I corrected the answer by posting an update at the very top so it was the first thing a reader would see. No harm, no foul.
That is where this should end. All of the rest of the reader's question has nothing to do with Universal Promote. Why Naderi has turned the threats up to the maximum is beyond me.
At this point, with the threats to ruin me and sue the web designer, it is beginning to feel like this past situation, read this and this. A true Streisand effect example.
Universal Promote does not threaten fake reviews, negative SEO, or to take legal action against people that posted BBB complaints against Universal Promote. I can't imagine what makes this situation so different that it could not have had a similar factual and professional response.
I have no idea why Naderi has reacted this way since he says he has no relationship or attachment with Resolvo. Why he keeps drawing attention to this makes no sense to me. But here we are.
Update September 30, 2022
A commenter named Benjamin Naderi returned and posted more threats against me and the site. For example, he said, "As of right now you don't have an email, phone number or anything anywhere but seems like you have a brand online. In one day I can ruin years of work for you by also making fake articles targeting you and your brand. I will be much more aggressive then this as well. I will have all 60 of my employees leave bad reviews for you. Even go as far as creating Yelp, bbb and other accounts only to leave bad reviews there. I will then pay for SEO on these articles so there on page 1 at all times if anyone Google's your name. These are not threats."
As I explained in the comments below, I was happy to correct any information that was in error in the original post or the update from yesterday.
Clearly, a levelheaded response from Naderi would have been better than the continued aggressive responses.
Three Cheers for David Atmajona for Being a Gentleman
On a positive note, David Atmajona also posted an update in the comments today. Clearly, he is a man that seems to want to resolve the situation and communicates with grace and kindness. Now there is a guy people should do business with.
Atmajona said, "There was technically nothing incorrect about the post but it was a mistake on my end. My Agency did both the Universal Promote Inc Site for Ben & the Revolso Site for Floyd
There was a lot of confusion because I just copied the terms of service over to save time from universal Promote to Resolvo but did not edit the terms effectively. This is why the terms of service say lead generation services.
Resolvo Is technically not an actual company just a brand to do lead generation for a few different backends in the Debt Invalidation/Debt Settlement Space.
I sincerely apologize for any confusion for both of you. I am happy to speak with you if needed for any clarification."
Now that's the type of professional reply you expect from a reasonable person.
So David Atmajona cleared up what happened. The facts appear to be that when I wrote the post back in May 2022 his company made a mistake, my reporting was technically accurate, and Universal Promote, Inc. was not doing business as Resolvo as the site terms said they were.
That seems innocent enough.
Thanks to David Atmajona for being a gentleman and clearing up the issue.
Update September 29, 2023
Yesterday I received a threat of legal action from a Benjamin Naderi about this post. You can see the exchange in the comments below.
Naderi said, "hello this is Benjamin Naderi, i have no connection or ownership to resolvo other then being contracted to design their website. considering this article has false information connecting me and my company Universal Promote, to Resolvo, I ask that you take it down immediately. If my name is not removed from this article within 3 days I will be forced to take legal action."
To which I responded, "At the time of the post the Resolvo website said, "These Terms of Use constitute a legally binding agreement made between you, whether personally or on behalf of an entity ("you") and Universal Promote, Inc., doing business as Resolvo ("Resolvo", "we", "us", or "our"), concerning your access to and use of the Resolvo website as well as any other media form, media channel, mobile website or mobile application related, linked, or otherwise connected thereto (collectively, the "Site"). We are registered in California, United States and have our registered office at 8484 Wilshire Blvd. #515" – Source

This was followed by a comment from David Atmajoana who said, "My Agency Bodhi Creative Collective built this site and used a template from Universal Promote Inc's Website. Universal Promote has no connection to Resolvo other than me being hired to design and launch the Resolvo.io Website. Please let me know if you have any questions and I can do my best to help get the most accurate information on this article."
I asked David some questions to clarify, but he did not respond. My top question was who was really behind the Resolvo website, and I was curious why both people were claiming to have built the website.
Later, I received another comment from Floyd (no last name) saying, "Hi Steve, nice to meet you. My name is Floyd, I'm one of the cofounders of Resolvo. At this time we're just a lead gen company that refers consumers to different back ends like freedom, LPG, lexington, etc. We aren't in any way servicing these clients and would like you to update the article to disclose what we really do. Would love to chat more in the future. Thanks."
While I appreciate Floyd's comment, it makes me even more curious now since he did not share his last name, all we know is he claims to be "one of the cofounders," Resolvo is a lead generation company, and it doesn't clarify the issue with how a former FTC target Benjamin Naderi is involved.
I think the flurry of comments created more questions for me than answers.
For example, Floyd seemed to fess up Resolvo is only a lead generation company and not involved with performing the services or servicing the consumers. Yet the Resolvo site says, "Resolvo can help you achieve your financial goals. Using our proactive Validation Program, enrolled clients will enjoy superior care and security of a performance based validation program. We will earn your trust and confidence by successfully performing our validation services before you are charged a penny." – Source
And if they are only a lead generation company, then how do they have client testimonials on their site that say things like, "I felt trapped until Resolvo stepped in. They handled all communication with my debtors and put me on a payment plan I can afford. Now I can even see my credit score recover!" Or, "During the pandemic, Resolvo stepped in and handled all communication with my debtors." Are those real testimonials?
Why do Resolvo testimonials think creditors are debotrs?
I'm very confused, and you probably are as well. So I would encourage you to direct any questions you might have about Resolvo to the company. Ask them directly for information and if you learn anything new, post it in the comments below.
All I can say for sure is what you see in the comments and on the Resolvo website. Who knows, maybe someone is spoofing the two companies, both claiming to have designed the website, and Floyd is just some random Floyd off the street. Alternatively, they are who they say they are and what they have said is their own truth.
By the way, I decided to check the State of California business registrations just now, and there is still no company registered to do business under the name Resolvo even though their website says, "We are registered in California, United States and have our registered office at 8484 Wilshire Blvd. #515."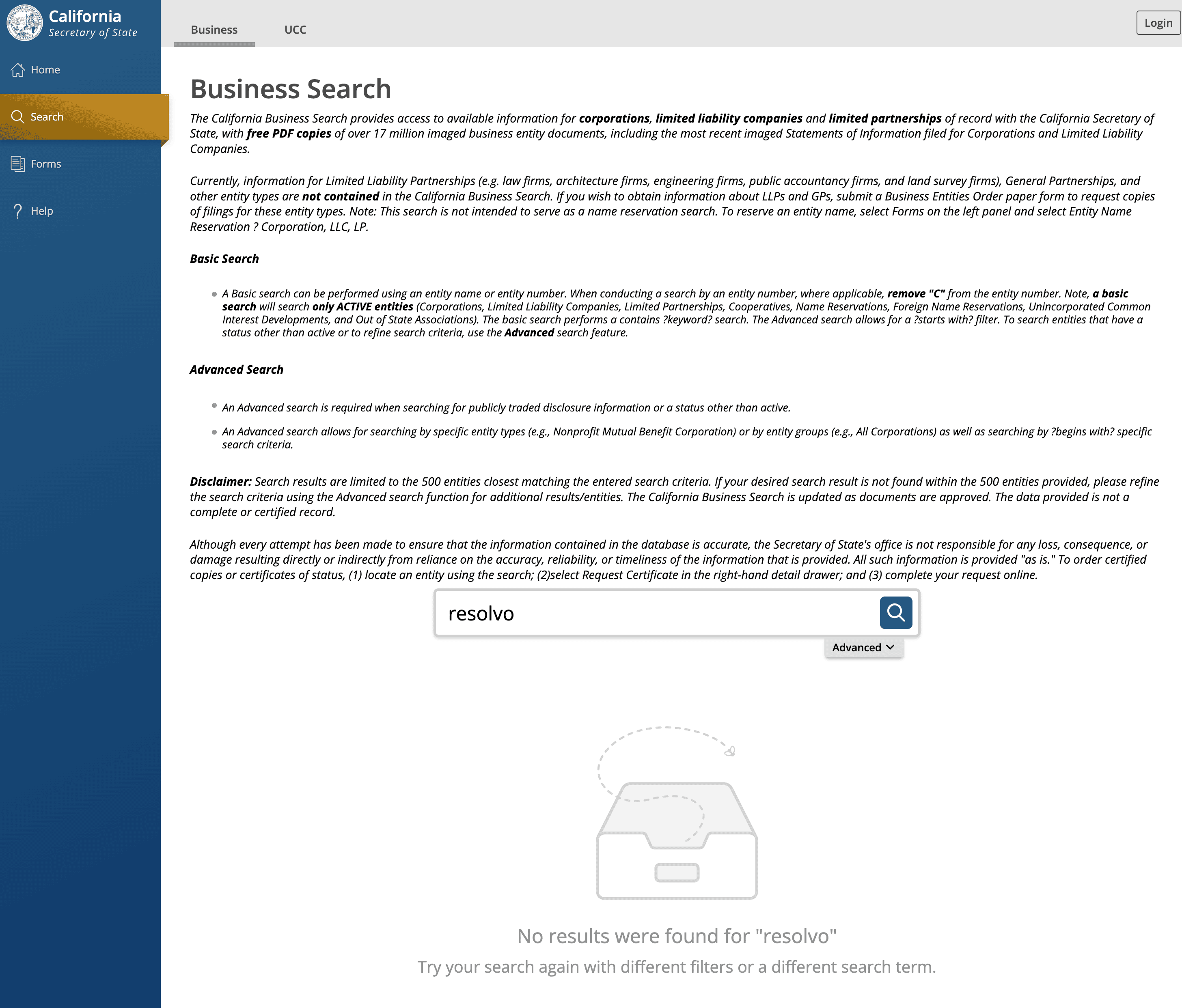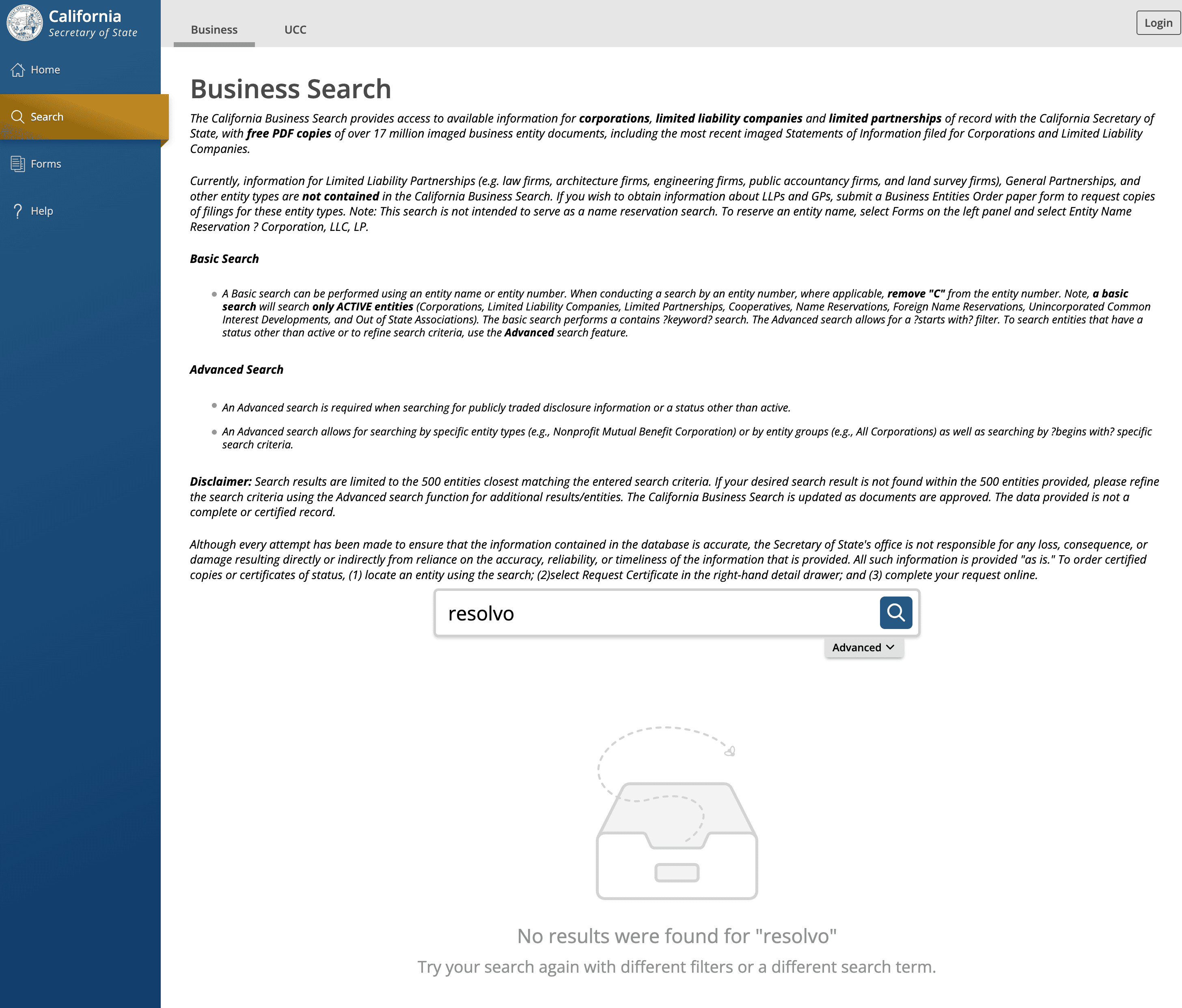 Original Reader Question
Question:
Dear Steve,
I received a call from Resolvo, who put our debt into a computer with a soft pull.
The debt is 18,702.16 and was set up for $594.19 for 16 months. The individual we spoke with was at 213-652-3812 x124. She mentioned they were rated A+ with the Better Business Bureau.
Please help, as we have been scammed so much over the past few years that we are scared. We live in Kentucky, and the was a program available in our state. Very quick to get us into the program.
1. Are they real and legitimate, or are we being scammed again?
PAC
Answer:
Dear PAC,
I was not familiar with Resolvo, so I first went and looked at their website.
They are sending messages that resemble debt settlement marketing but pitching a debt validation strategy.
I'm not going to use any magic process to look at Resolvo. Instead, you can evaluate the company yourself using my free guides below.
Let's Start Looking at Resolvo
The company says they are located at 8484 Wilshire Blvd. #515 Beverly Hills, CA 90211.
That appears to be a virtual office space at FGS Business Center. FGS offers mail services and forwarding, virtual assistants, phone answering and forwarding, and cubical rentals. I would ask your Resolvo contacts where they are physically working and where your sensitive information is physically stored.
Since the company claims to be located in California, I searched the business records in California, and it did not return any information under the company name Resolvo.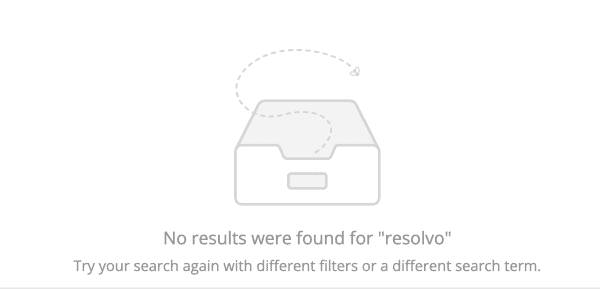 The Resolvo site terms and conditions say the company name is Universal Promote, Inc.
The State of California has a listing for Universal Promote, Inc but not at the Resolvo address.
You said you are located in Kentucky. Unfortunately, the State of Kentucky has no company authorized to do business under Resolvo or Universal Promote.
What Resolvo Says They Really Do
The site terms and conditions contain a very interesting section under the heading of Description of Services.
It says, "We make various services available on this site including, but not limited to software services ("Services") that helps third-party companies ("Companies" or "Company") create, publish and promote marketing promotions ("Marketing Promotions") online. If and when you are making a purchase with us, upon accepting our Terms of Service we ask you to digitally sign your name and/or formally accept our Terms of Service to show that:
You understand your chosen subscription, and you agree to Resolvo's Terms of Service and Privacy Policy regarding the subscription.
If you are on a lead generation package, you have authorized Resolvo to charge your credit card on file for your chosen subscription and any authorized Facebook advertising and/or auto-advertising on your behalf.
For clients on a monthly subscription, due the nature of Facebook advertising and lead generation which takes time to generate results, you understand this as we do not guarantee immediate results.
For clients on a Semi-Annual or Annual agreement, You understand that the service will not automatically stop at the end of the term and a written request must be received if you do not wish to auto-renew for another term.
For lead generation campaigns, you understand that these leads are being generated on Facebook and the performance of your leads are subject to Facebook not changing their platform. There are times when Facebook makes changes to it's platform that are beyond our control and may affect your campaign results. When this happens, we will extend your cycle so that you will not be billed for the days where we ads were not running on Facebook. This does not mean that you will receive a refund. If the money back guarantee requirement has not been met, you will receive a refund on our services – not on the budget that was spent on your ad campaign.
For all written requests, You understand that in order to discontinue your next applicable bill, you agree to email solutions@resolvo.io a minimum of 5 days before your bill date for the upcoming charge to not apply. If your written request arrives inside this window, your credit card will be charged and your account will then be set to close on the next bill date based on your subscription billing cycle.
You understand that there are NO REFUNDS for any aspect of Resolvo's services and ALL SALES ARE FINAL."
To me, that reads as if Resolvo is selling lead generation services.
The Testimonials Become Very Confusing
Given that Resolvo appears to say they are a lead generation company in their site terms, how do their client testimonials make any sense? They are either a debt relief provider at a virtual address or don't have debt relief clients as a lead generator.
The service is confusing. If they are sending debt validation letters to your creditors and not making payments on your debts, how is that monthly payment calculated?
There is a lot of missing information on their website. For example, what has been their success rate with past clients, how many clients obtain those results, and more.
The FTC guide Debt Relief Services & the Telemarketing Sales Rule: A Guide for Business contains many examples of the information you are entitled to, and that should be provided in writing based on factual data.
If Resolvo is just a lead generation company, the FTC business guide still applies to them. As the Federal Trade Commission says, "Even if you don't directly sell or provide debt relief services, you may have obligations under the new Rule. Specifically, it's illegal to provide "substantial assistance" to another company if you know they're violating the Rule or if you remain deliberately ignorant of their actions. What amounts to substantial assistance depends on the facts. In the context of debt relief services, substantial assistance may include:
obtaining and selling leads – the contact information of potential customers – to other companies;
helping a debt relief company with its back-room operations, for example, by
reviewing customer files, processing customers' payments or contacting customers' creditors once they've signed up; or
offering dedicated accounts to customers where they set aside the debt relief provider's fees and funds for payments to creditors or debt collectors.
If you work with debt relief companies, review their policies, procedures, and operations to make sure they're complying with the Rule. Willful ignorance isn't a defense."
If Resolvo sales representatives are aiding in breaking the rules, they might be exposing themselves to personal liability. I've seen cases where sales representatives at debt relief companies have been named in lawsuits by the CFPB and FTC. The sales reps might not be aware of the quicksand they are wading in if it doesn't add up.
BBB Rating
I could not find a BBB rating for Resolvo, but there is one for Universal Promote.
Universal Promote says its business is digital marketing and has both an A+ rating and a poor customer review score.
I've Seen Enough
You are more than welcome to keep digging into the company, services, claims, and results, but I've seen enough to walk away.
I can't say the company is a scam because that is such a loaded word and means different things to different people.
I can say that there are many questions that I laid out in my research guides above that appear unanswered. So that sets off red flags for me.
Based on what I've seen on their public website, the description of services is odd, the services Resolvo delivers are not transparent, and their video and promotion of their debt product don't make a lot of sense and are confusing given they say they are a lead generation company.
You may decide Resolvo is the company you want to hire, but I think you should ask a lot more questions and ask for the answers in writing since what a salesperson says is most likely not what the client agreement states.
I want you to be a smart consumer.
Sincerely,
You are not alone. I'm here to help. There is no need to suffer in silence. We can get through this. Tomorrow can be better than today. Don't give up.
Do you have a question you'd like to ask me for free? Go ahead and click here.
Latest posts by Steve Rhode
(see all)