An amazing tipster (send in your tips here) sent in a bunch of documents on the sales approach for the recent wave of mass joinder lawsuits that are being sold as a way to get your house free and clear.
These documents, that I will share with you below, not only create some potential concerns over legal fee splitting but also about the true value of the service that consumers are being asked to pay.
The information I am going to share involves one or more law firms but the focus of this article is not on the firms but on the selling of mass joinder suits.
Below is an advertisement for commissioned closers. – Source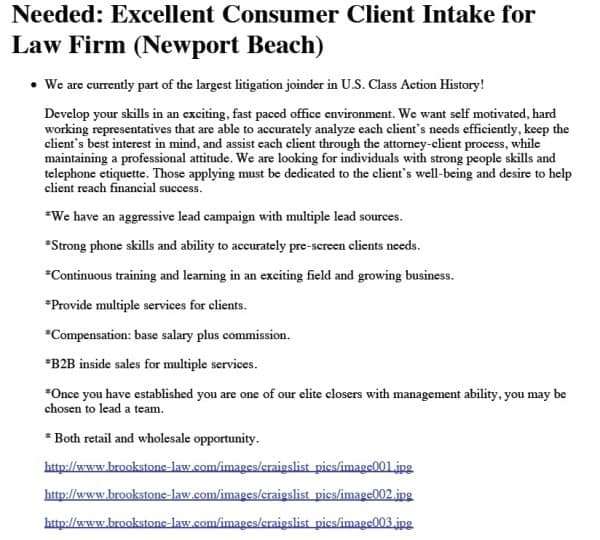 So we can can see how commissioned sales people are being recruited to close leads. Elite closers get teams.
Apparently affiliates in the sale of these mass joinder lawsuits are called "Client Ambassador's", at least with the firm of Kramer & Kaslow. – Source
The Client Ambassador presentation by Matt Silverman, who appears to not be an employee of the law firm, contains the following information.
The consumer is told that as part of the "9 recommended next steps for learning about , and joining the lawsuit," they need to send a "bank check" for $5,000 payable to The Law Offices of Kramer & Kaslow.
If you are not sure if a client ambassador is an affiliate, the K2 Law (Kramer & Kaslow) client intake form refers to the person as an affiliate. – Source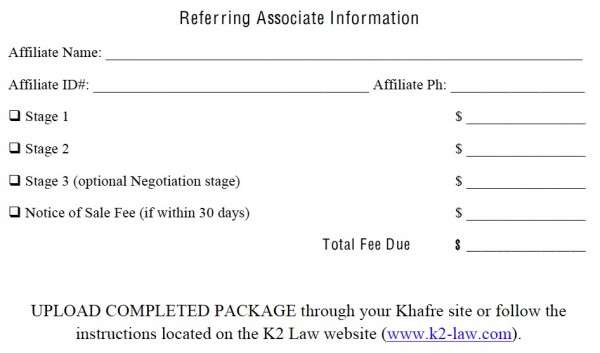 The cost of the various stages appears to be left blank because the amounts are somewhat arbitrary.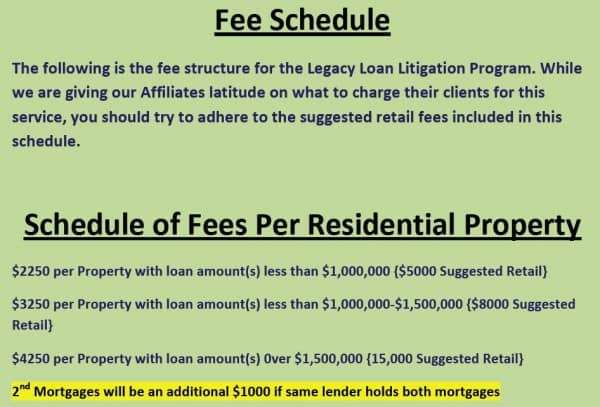 The loan litigation information put out by the Legacy Training Institute names both Mitchell J. Stein and Kramer & Kaslow. – Source
The instructions to affiliates selling this loan litigation program say the "Prices are subject to change based on the discretion of the law firm," and "Legacy will be paid weekly based on seasoning and services provided once client funds have cleared." So it seems clear the law firms are aware of the pricing practices and actively involved in a process that pays affiliates for clients in a lawsuit.
The affiliate compensation plan involves funds plaid by APC Processing. But the affiliate receives 50% of those funds paid.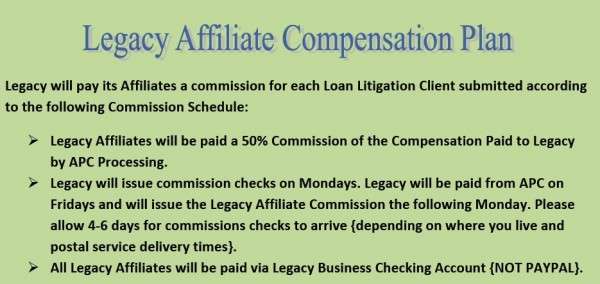 In case you might be confused by how the fees are split and paid the Legacy Training Institute document gives us examples.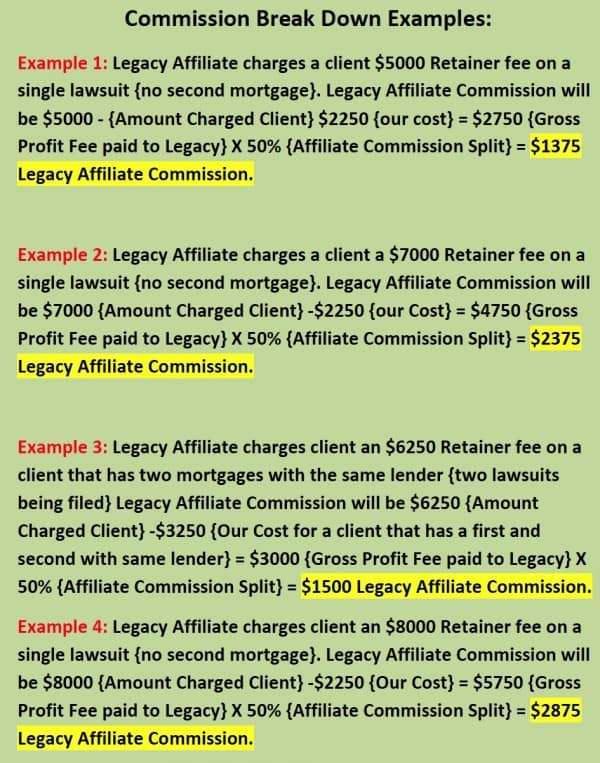 Apparently the Legacy Training Institute is allegedly heavily involved in training affiliates to sell mass joinder loan litigation. They provide a number of items to assist in that process. – Source
Based on the information provided to me by tipster (send in your tips here)s, it seems consumer considering participating in these lawsuits need to at least be informed about how much is being paid to affiliates and hunt around for better deals by going to attorneys directly. It may save a significant amount of money if you decide to go this route.
The documents show that the consumer is being sold a program that costs $8,000, but the true cost is $2,250, the rest gets paid for marketing.
There is still concern that while consumers are being sold participation in these loans there is no guarantee the suits will be successful and may involve further fees or compensation due if the case is successful.
I am curious how the approach as laid out in the documents is not the splitting of fees by lawyers and non-lawyers. Fee splitting is a big no-no.
Sincerely,
You are not alone. I'm here to help. There is no need to suffer in silence. We can get through this. Tomorrow can be better than today. Don't give up.
Do you have a question you'd like to ask me for free? Go ahead and click here.
Latest posts by Steve Rhode
(see all)