Shane Sorensen came into the site and left the following comment on this question. He might have meant well but what is he really advising the reader to do?
"Bob, check out this. This is helping me reach my goals and I'm getting out of debt in 1/2 the time and I didn't change my income or my budget or refinance anything!"
The Link Shane posted takes you to his sales affiliate pages in the Worth Unlimited MLM program. – Source, Source
The sales page makes some very vague and broad statements about getting out of debt and asks users to request more information. Seems innocent enough, right?
Worth Unlimited Scam Comment Leads to Missing Complaints
and United First Financial

–

Click to Tweet
Worth Unlimited describes their program as a way to get out of debt in some vague sort of way. – Source
The Worth Account is an online personal financial system, created to get consumers out of debt in as little as ½ to ⅓ the regular time, and build substantial cash reserves in the bank.

The Worth Account pulls all of your financial accounts into one central location, and uses advanced banking strategies to analyze the fastest, most effective financial strategy to eliminate your debt, and build up cash reserves in your bank account.

24 hours a day, 7 days a week, the Worth Account is working with one goal in mind, to get you ahead financially as quickly as possible. – Source
The WorthUnlimited.com website also has loads of happy client testimonials but short on actual performance details of how many people enrolled, what the fee is and how many actually achieved the desired result. Who knows, maybe a lot of people pay a fee but never get the full benefit of the program. They appear silent on that part while sales representatives make unsupported claims.
Heck, if you just use my guides on how to check out a debt relief company, you'll find a number of key areas that might raise red flags and want you to learn more.
Is Worth Unlimited a Scam?
What really intrigued me at a casual first glance was not what they were saying about their program but that the claims were there were 70,000 clients in the program and there were virtual no complaints or what appeared to be concerns about their program. – Source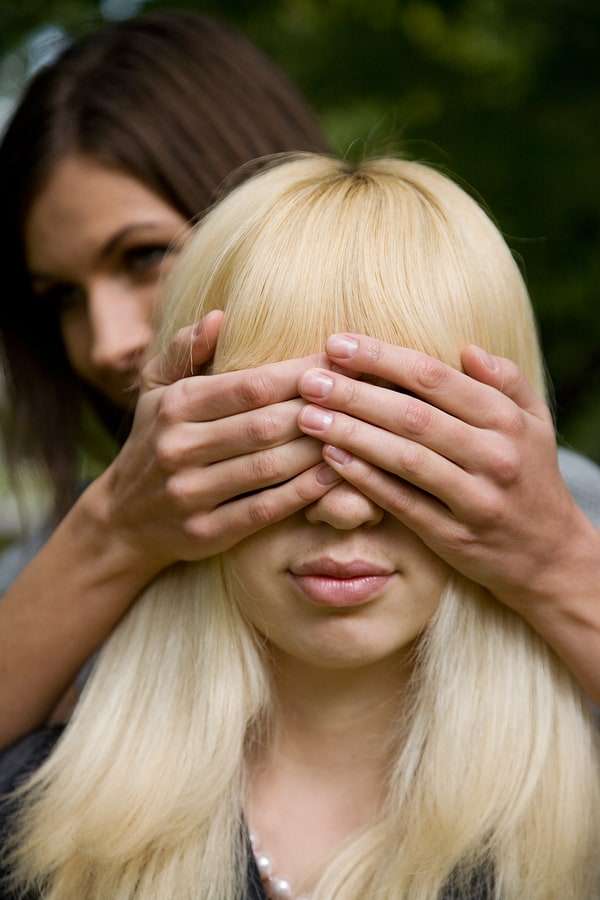 Results for the average client include:

Savings of over $120,232
30 year mortgages paid off in 7-11 years
All debt paid off, credit cards, car loans, student debt, etc.
Amortized, that's over $900 in interest savings for each month of program use.
95% of clients "stick to" the program
Average client gets 20% better savings than projected
70,000 clients as of 2012
"A" rating in the Better Business Bureau – Source
But as you'll come to see, the company does not have an A rating with the BBB.
One of the complaints I was able to locate online was:
I was with United 1st Financial, which now is Worth Unlimited. Given the fact that Worth Unlimited (then U1st) just pulled the rug out from their existing U1st agents, you may want to reconsider representing them. They also stopped paying commissions owed (to me) as agreed beginning in 2012. I contacted one of the Co-Founders who assured me not only that they're still paying as agreed, but that he would resolve this matter for me. It's been over 1/2 a year, and after countless communications, still no response. Learn from the misfortunes of others; if Worth Unlimited didn't honor their word then, would you trust them now (especially considering money)? – Source
The absence of chatter or one of the 70,000+ people not talking about the program online is just not a real world result in my experience and seems to scream of intense reputation management. So why? Is there something to hide?
Worth Unlimited, LLC
The company claims to have $12 billion dollars under management (source) but according to State of Utah records, where they are located, the company was only formed on April 30, 2012.
Did they enroll 70,000 clients in the past eleven months? Really?
The managing member of the company is reported to the State of Utah as:
WWLB, LLC
120 East 13065 South
Draper, UT 84020
Matthew Shaw
A search of State of Utah records could not locate an active company called WWLB that is registered to do business. So in fact the owner of the company, WWLB, LLC, is a mystery and not disclosed anywhere I could find.
The BBB says the CEO of Worth Unlimited is Spencer Clawson. – Source
The company describes themselves as a "software development company and sales." – Source
The address given was listed as an address for a company called U 1st Financial. – Source
And the same address is also used for CDS Debt Health. – Source
The real owner of the worthunlimited.com domain name is hidden.
Worth Unlimited is also a registered trademark. The trademark describes the services to be offered under the trademark.
Financial advice, namely, budget planning; Financial consultation in the field of real estate, namely, financial management, financial budget planning and management, and mortgage payment planning and management; Financial counseling services, namely, helping others build a better working relationship with their money; Membership club services, namely, providing information to members in the fields of real estate, mortgages and debt elimination; Providing on-line financial calculators. FIRST USE: 20120101. FIRST USE IN COMMERCE: 2012-04-01

Providing a website featuring resources, namely, non-downloadable software for use in budget management, financial management, and mortgage payment management all in the field of real estate. FIRST USE: 20120101. FIRST USE IN COMMERCE: 2012-04-01 – Source
United First Financial
United First Financial is a company that kept coming up in my research on Worth Unlimited. The company in good standing with the State of Utah. And they are also registered to do business as UFF, LLC.
According to documents filed in 2007 when the company formed, the owners of the company were Michael Washenko, Skyler Witman, Matthew Lovelady, and Jonathan Bonnette. – Source
Apparently United First Financial isn't as good at managing their own money.

In 2012 a number of the individuals filed suit against their accountant for taking $5.3 million from them.

A group of investors has sued a Utah accountant, a Connecticut businessman and others alleging they fraudulently took $5.3 million that was supposed to go into drilling oil and gas wells, and used it for other things, including a separate investment that lost millions and also may have been fraudulent.

The investors allege CPA Richard Bloomfield of Alpine used his knowledge of their business and personal finances, and the trust he had built up, to steer them into the oil and gas drilling investment that also was billed as a tax write-off, according to the lawsuit filed in 3rd District Court in Salt Lake City. The lawsuit also names Jonathan Feldman of Greenwich, Conn., owner of Patriot Exploration LLC and Millennium LLC.

"In one of the partnerships the documentation clearly shows, to our mind, that the representations about what [Feldman] would do with the money from my clients and what he actually did with the money are very different," Loren Washburn, an attorney at Clyde Snow who represents the investors, said Wednesday.

Bloomfield, who hosts an online radio show on investing called "What About Wealth?", said he had not been served with the lawsuit and declined to comment. Feldman's attorney did not return an email seeking comment.

Feldman flew to Salt Lake City to meet with the investors after Bloomfield pitched it to them, the suit says. Bloomfield was the accountant for the investors' business, United First Financial, and for them personally, the complaint says. Suing are Skyler Witman of Draper, John Washenko of Draper, Jonathan Bonnette of Alpine, Matt Lovelady of Alpine and Don Jorgensen of Park City. – Source
The BBB also states these are the management team. – Source
The UnitedFirstFinancial.com domain name is owned by:
Registrant Contact:
United First Financial
Tim Jenkins ()
120 E 13065 S
Draper, UT 84020
Administrative Contact:
United First Financial
Tony Dellagnola (itaccounts@unitedfirstfinancial.com)
+1.8663073201
Fax: +1.8016765570
120 E 13065 S
Draper, UT 84020
The following services are listed on the same server with United First Financials website:
aedservicing.org, ccshomeguard.com, consumerservicing.org, myfigps.com, myincomeseminar.com, myincomeseminar.net, myincomeseminar.org, nlscit.com, nlscsystems.com, ufirstalliance.com, ufirstconvention.com, ufirstfinancial.com, ufirstvideos.com, unitedfirstfinancial.ca, unitedfirstfinancial.com
The United First Financial program was trounced by other personal bloggers who found little benefit in their program. Here, Dave Ramsey, here, here.
The link to the Dave Ramsey audio clip is interesting.
There are complaints available online about United First Financial. – Source
Worth Unlimited Massive Cost is Disturbing
According to Behind MLM the financial compensation plan and fees for Worth Unlimited are:
Worth Unlimited only have one product, the Worth Account and it comes in three varieties:
Gold (no mortgage)
Platinum (1-2 mortgages)
Platinum + (3-9 mortgages)

The cost price for each of these products is taken directly from the amount of projected savings Worth Unlimited's sales coaches calculate for prospective clients.

Whereas the previous incarnation, the Money Merge Account, cost a flat $3,500, the Worth Account costs 0.5% to 3% of the projected interest saved by the prospective customer.

There doesn't appear to be any cap on the price of the Gold plan, however the Platinum and Platinum + plans are price capped at $3495 and $3795 respectively.

Out of this sale price, Worth Unlimited pay affiliates 15 to 30 percent of the final sale price of a Worth Account.

At the end of any given month, if members have generated
$0 – $6000 in sales, they earn 15%
$6001 – $12,000 in sales, they earn 20%
$12,001 – $18,000 in sales, they earn 25%
$18,001 or more in sales, they earn 30% – Source, Source
In my opinion, consumers are being sold a bill of goods and paying through the nose for it. The fees for this program are charged not on the benefit received by the consumer but a hoped for benefit if someone continues through to the end and achieves all of the results promised on fee calculation.
Regardless, fees in the range of $3,000 or more for something that can be achieved by a consumer for free on a free program like ReadyForZero.com are outrageous in my opinion.
There is no magic money created to allow people to pay their debt off early. Super fantastic results and early payoffs can also be experienced by people like you and me for free using a consistent amount of extra money each month and applying it to our highest interest rate debts and then as those debts are paid off we can roll the money to the next one. This will accelerate the debt payoff and save years. But imagine if you didn't spend the wasted thousands of dollars for this program and instead used that money for your debt reduction?
But life is unpredictable and can kill the effectiveness of that approach, adding new debt, losing income, unexpected expenses, etc. And those same issues will impact any approach like the Worth Unlimited program.
There is no magic to it. It's simple math, not magic.
Worth Unlimited Agents and Possibly Clients are Handcuffed
The agreement for people enrolling in the Worth Unlimited program appears to be the same for the general consumer as for the sales agent. – Source
There are some very worrisome sections in the full Policies and Procedures that are made available and appear to be referenced in the enrollment agreement.
Don't Complain
Worth wants to provide its Independent Agents with the best products, compensation plan, and service in the industry. Accordingly, we value your constructive criticisms and comments.

All such comments should be submitted in writing to the Customer Service Department. While Worth welcomes constructive input, negative comments and remarks made in the field by Independent Agents about the Company, its products, or compensation plan serve no purpose other than to sour the enthusiasm of other Worth Independent Agents. For this reason, and to set the proper example for their downline, Independent Agents must not disparage, demean, or make negative remarks about Worth, other Worth Independent Agents, Worth's products, the Marketing and Compensation plan, or Worth's directors, officers, or employees. – Source
No Sales. No Downline Commissions.
The Worth Marketing and Compensation Plan is based on the sale of Worth products and services to end consumers. Independent Agents must fulfill personal and team (downline organization) retail sales requirements (as well as meet other responsibilities set forth in the Agreement) to be eligible for bonuses, commissions and advancement to higher levels of achievement.

So long as an Independent Agent remains active and complies with the terms of the Worth Agent Agreement and these Policies and Procedures, Worth shall pay commissions to such Independent Agent in accordance with the Marketing and Compensation Plan. An Independent Agent's bonuses and commissions constitute the entire consideration for the Independent Agent's efforts in generating sales and all activities related to generating sales (including building a downline organization). Following an Independent Agent's non-renewal of his or her Worth Agent Agreement, or voluntary or involuntary cancellation of his or her Worth Agent Agreement (all of these methods are collectively referred to as "cancellation"), the former Independent Agent shall have no right, title, claim or interest to the marketing organization which he or she operated, or any commission or bonus from the sales generated by the organization. An Independent Agent whose business is cancelled will lose all rights as an Independent Agent. This includes the right to sell Worth products and services and the right to receive future commissions, bonuses, or other income resulting from the sales and other activities of the Independent Agent's former downline sales organization. In the event of cancellation, Independent Agents agree to waive all rights they may have, including but not limited to property rights, to their former downline organization and to any bonuses, commissions or other remuneration derived from the sales and other activities of his or her former downline organization.

– Source
Limited Right to Cancel and Get a Refund
All Independent Agents must instruct their U.S. customers and new Independent Agents who purchase Products of the availability of the Notice of Right to Cancel, which can be found in the Agents' Back Office, at the time of the sale. This form sets forth the purchaser's right to cancel the transaction within three business days from the date of signing (5 days for Alaska). In addition, Independent Agents must orally inform the buyer of his or her cancellation rights.

Customers have until MIDNIGHT OF THE THIRD BUSINESS DAY AFTER THE DATE OF THIS TRANSACTION OR RECEIPT OF THE PRODUCT, WHICHEVER IS LATER (5 days for Alaska) to cancel the order ("rescission period) and receive a full refund consistent with the cancellation notice provided in their sales package. When an Independent Agent makes a sale or takes an order from a retail customer who cancels or requests a refund within rescission period, the refund will be promptly executed and the commission will be cancelled. – Source
Worth Unlimited Sales Pitch
One document I found provides bullet points and talking points for sales representatives to follow.
Q: No, I mean… how does the program do that?
A: It uses advanced banking strategies, factorial math algorithms built into the software that calculates when and where you should move money, in order to manipulate the interest rate you pay to be in YOUR favor. Frankly, it's harder to explain than it is to just show you. Would you like to see the DEMO? The Worth Coaches will do a demo for you as part of the (free) Savings Analysis. – Source
Read that as it uses math.
Q: How EASY is the program to follow?
A: It's VERY easy. In fact, that is probably why we have so, SO many of our clients that "stick to" the program. See, most people, on their own, are not that "financially disciplined" – in fact only 14% of people, on average, will stick to a financial plan for an entire year. By year two, that drops to 11%. However WORTH is SO easy to stick to (see our "history") that, even after 4 years of use, over 95% of our clients had "stuck to" the program. More than HALF were getting much better results than expected too… on average more than 20% better results! The thing is… with the Worth Account you don't have to read any books, play around with any spreadsheets, agonize over a budget. Instead you just follow the advice of the program and use it's tools to help make the financial choices important to YOU. – Source
This is interesting since it is the only performance claim I could find that the program makes. It will be interesting to see if they can actually provide backup documentation to support these claims as shown under the FTC Telemarketing Sales Rules. I'm skeptical.
How could people stick with the program after 4 years of use if the company was only formed last year? Somebody is lying.
What is interesting is the statement "More than HALF were getting much better results than
expected too" which leads me to believe that less than half were not getting the results they expected to.
Q: How much does it cost?
A: Well… the consultation and the Savings Analysis are FREE… and, if you choose to move forward with the program… here is the great part…. Because there are different programs, for different circumstances… they price the program as simply a % of what you will SAVE using the system with a "cap" on each version. For most of our clients that works out to be a maximum of 3 and a half % to as low as just one HALF of 1%.

I bet you are like me. You'd spend $3 if it was guaranteed to save you $100 – right?

Of course… your Worth Account is also potentially "free" – because of our "refer and earn" marketing system – 3‐5 referrals will earn you more in referral fees than you invested in the program. Ultimately though you want to determine what your savings will be first. Keep in mind that not everyone qualifies for this system. – Source
Is there something wrong with letting people know it will potentially be $3,000 or more? And of course the big issue for me is that the savings are based on future savings projections and they just said potentially less than half get those savings.
Q: You said "guarantee" – is there a guarantee?
A: Yes, this is absolutely a "NO RISK" product. We have a money back guarantee that the program will perform as expected, based on your Savings Analysis. BTW: You can download a copy of the guarantee from the "back office." – Source
I believe the form the sales talking points refers to is actually the Worth Unlimited Limited Warranty statement.
The refund statement appears to make it next to impossible for a consumer to get a refund. "In the event that customer's debts are not paid off by the Payoff Date and customer has followed all money transfers as directed by the Program, WORTH will refund the purchase price of the Program excluding any finance charges that have been paid." – Source
But what are the chances a consumer is going to make every single indicated transfer indicated over a multi year program. I'm going to guess next to none. That seems to effectively invalidate the effectiveness of that refund statement. But the actual refund policy of the program for people that are unhappy with the results is about three days from enrollment.
Knowing that the sales pitch on refunds seems deceptive.
Q: If I'm going to refer someone – what should I say to them?
A: First… don't try to "explain" the program. The company will do that after they see if the program will work for them (Savings Analysis). Everyone is a LOT more motivated to pay attention once they see how much they will save. And, if they are one of those rare persons that this is not going to help – why waste their time and get their hopes up? Instead… just say this…

"If there was a system you could use to get out of debt in ½ to 1/3 the time… if it saved you tens of thousands of dollars – maybe over $100,000… if it was EASY to do and you didn't have to change your budget… would you be interested in learning more? (OK!)

The first step is to get a FREE Savings Analysis to see if this will work for you. The Savings Analysis and coaching session are free. There is a cost involved in the program it'self if you choose to move forward with it… but it's only a % of what your guaranteed savings is projected to be. This company has an "A" rating in the Better Business Bureau, they have over 70,000 clients and they have won numerous AWARDS for this program – so you can feel confident you are looking at a good program.

Again, the Savings Analysis is FREE … and it only takes about 5 – 10 minutes of your time to see what it could do for you. I have their 800 number in my phone… I could call them and simply let you schedule a time for them to call you to get your debt numbers."

Really… don't say much more than that. You can show them the "Client" website and even the over‐view video if you want. I save a direct link to it on YouTube on my phone in case I'm somewhere quiet enough that works. If I'm calling them on the phone – I just ask if they are in front of their computer. – Source
So the sales rep sends the consumer to the professional closers and sales people at HQ. But the sales pitch is already vague and says the company has 70,000 consumers, which is an otherwise unsupported statement. It also says the company has an A rating with the BBB but they don't at this time. And the business is not BBB accredited. – Source
There is no other financial program that is PROGRAMMED like ours is… in order to manipulate the interest you are paying to be in YOUR favor. I call it the "GPS Factor" ‐ Other software/accounting programs do not have banking strategies such as "float" built into them (similar to the "sweep account" strategies that large companies and banks use). They do not use factorial math algorithms so that they work like a "GPS" and SHOW you the quickest way to get out of debt paying the least amount in interest. They show you the PAST… but not the future. Yes, they can help you save money, but ours will help you save the MOST money…. AND the most TIME. – Source
The web is littered with many free programs that can show you how to get out of debt in the least amount of time and pay the lowest amount of interest. In fact if you want to pay for a service like that then people can spend $40 and buy ZilchWorks or do it for free using ReadyForZero.com.
If the sales pitch is meant to insinuate Worth Unlimited needs a HELOC to work then we have a real problem (Here, Dave Ramsey, here, here).
I'm also very concerned that the Worth Unlimited product continues to promote the discredited HELOC Money Merge Account strategy that was promoted by United First Financial. And in fact that seems to be the exact same as the United First Financial program that is run out of the same building.
This screenshot from the Worth Unlimited demo video shows a HELOC in the client accounts. – Source
Even a screenshot from their website shows the HELOC again.
The Worth Unlimited Shaft
So from the research I've uncovered the price of this mathematical program can be in the $3,000 or more range. It is based on future prediction of unrealized gains and if a consumer latter changes their mind or does not get the benefits claimed, they are out the $3,000+ they paid after the very limited cancellation period.
Why would a company that claims to be all about financial independence and helping people to do better, then trap them in a very expensive product? Could it just be all about the sale and not the outcome?
Call me cynical but besides some limited material and the use of an online computer program to calculate payments and forecasts, and some coaching most will never use, where is the tangible value the consumer receives?
I'm sure the true believers and confirmed addicts of the Worth Unlimited program will feel compelled to start posting comments to defend the program but just simply based on math and the goal to get out of debt there is no way investing $3,000+/- in a program like this makes any sort of sense. It just doesn't. And that's math.
Seriously, ReadyForZero.com allows people to eliminate their debt in the shortest period of time for the least amount of money, AND IT'S FREE!!!!!
Watch the video below and see if it doesn't provide a very similar solution for people getting out of debt as well.
Or what about Mint, another free service that offers a software debt reduction tool?
People can use the thousands of dollars they will spend on Worth Unlimited or United First Financial and use it to reduce their debt.
How sales reps could advise people otherwise seems like a terrible disservice to the people they are promoting the product to, especially considering the worthless refund policy and gag order over public criticism.
Sincerely,
You are not alone. I'm here to help. There is no need to suffer in silence. We can get through this. Tomorrow can be better than today. Don't give up.
Do you have a question you'd like to ask me for free? Go ahead and click here.
More Articles About Worth Unlimited
https://getoutofdebt.org//tag/worth-unlimited
Latest posts by Steve Rhode
(see all)