"Dear Steve,
2 and a 1/2 years I have been on a Debt Relief program with Lloyd Ward and Associates. 5 credit cards have been paid off with 4 more to go. In April of 2012 they transfered from Noteworld to Global Solutions claiming the fees for me are less.
Right after the transfer most of the employees defected to their own company The Debt Answer. Lloyd Ward has not negotiated any of my cards since.
There's money still being withdrawn in the Global Solution account but no payment to creditors being set up. Got Debt forgiving letters on the old card payments. Even calling or e-mailing them I get no answer.
Can I transfer my Global Solution account to another Debt Company?
How can I get Lloyd Ward to start taking action on the last 4 cards?
Bill"
Dear Bill,
It sure looks like you got tangled in the Lloyd Ward and The Debt Answer mess. See past posts here, here, here, and here.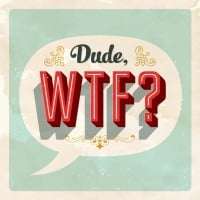 For me, the big concern is you were in a front loaded fee debt settlement program. Meaning, the fees for the service were taken mostly, if not completely out of your initial payments you made. If The Debt Answer took over your account then what is the motivation for them to do more work? Are they going to charge you more fees?
According to the email sent by Lloyd Ward on June 21, 2012, which you can read here, Ward warns consumers The Debt Answer is no longer affiliated with him.
So it is somewhat unclear to me if you actually switched your account to The Debt Answer or you are still a Lloyd Ward & Associates client. Your email reads as if you stuck with Lloyd Ward & Associates and did not transfer your account to The Debt Answer.
At this point I have no idea who has your account. If you believe it is still Lloyd Ward the Texas attorney, then call his office and ask for help. His office number is 972-361-0036.
If they can't help you resolve this then follow my process to ask for a refund and/or escalate your problem by following the steps in How to Try to Get a Refund From a Debt Relief Company.
After you call Ward's office, post an update in the comments section below and based on what they tell you I can give you some further direction.
Sincerely,
You are not alone. I'm here to help. There is no need to suffer in silence. We can get through this. Tomorrow can be better than today. Don't give up.
Do you have a question you'd like to ask me for free? Go ahead and click here.
Latest posts by Steve Rhode
(see all)