Court Appointed Receiver reports are always an interesting first look inside an operation that has been raided by regulators.
Here is the first Receiver report out on the Student Debt Doctor raid.
The Receiver identified additional entities that Gary White owned or controlled in addition to Student Debt Doctor. These entities include Fidelity Credit Repair, Fidelity Reserve Loans, Fidelity Debt Reserve, G White Enterprises, and Fidelity Law Center.
On October 4, 2017 a swarm of people descended on the offices of Student Debt Doctor. These included the Broward Sheriff's Office SWAT Team. The property, and possessions in multiple locations were seized. The take downs proceeded smoothly.
"When my professionals and I arrived at the premises, there were at least 83 employees present who were SDD's and some of the above-listed entities' telemarketers and/or sales staff who marketed, advertised, and/or sold to consumers student loan debt relief services and other types of purported debt relief services. Present at the 3221 NW 10th Terrace premises was SDD's principal, Gary Brent White, Jr."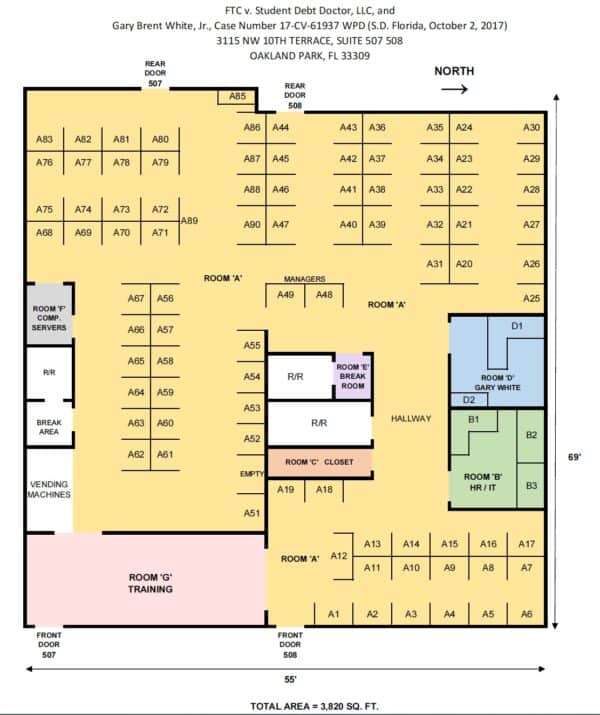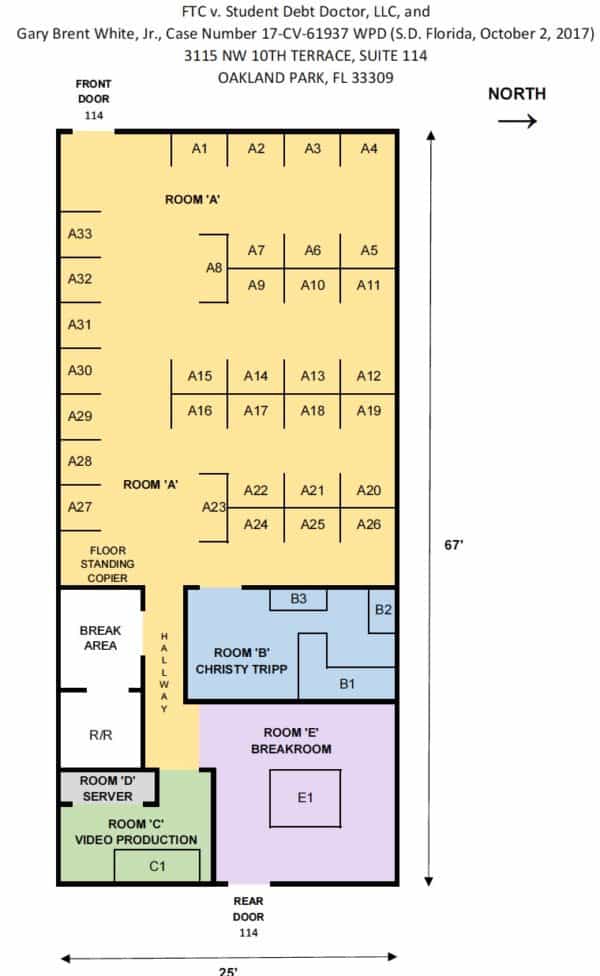 Shortly before the team raided the premises, a number of financial institutions were notified of the Temporary Restraining Order (TRO) and assets were frozen. Subsequently Gary White and all staff present were notified of the TRO and interviewed.
The Receiver reported, "Specifically, during my interview of Mr. White, [During the interview, Mr. White's initial counsel (and pre-receivership company counsel) Robby Birnbaum, Esq. from Greenspoon Marder, P.A. was present. However, Greenspoon Marder is no longer representing Mr. White in this proceeding. I have issued a subpoena on that firm for its SDD-related client files, billing records, and other relevant receivership documents.] I discovered the following regarding company and personal assets: (i) the various entities, including SDD, currently had several hundreds of thousands of dollars in total at Bank of America; (ii) SDD had a limited amount of money at Banco Popular de Puerto Rico; (iii) Mr. White currently had over $300,000 at Bank of America; (iv) Mr. White currently had approximately $1 million at Merrill Lynch; (v) Mr. White owned, and was wearing at that time, a Rolex Datejust watch; and (vi) Mr. White owned his townhome/condo in Pompano Beach free and clear, and had previously paid off two mortgages on the property. Upon further questioning, Mr. White did not identify any additional company or personal assets or accounts."
The Receiver "quickly discovered that SDD had purchased and was actively operating at least 182 different telephone lines. I found that SDD used Vicidail call center software to run the telephone calls through Voice over Internet Protocol (VoIP)." The company also, "stored the recorded calls [1,710,077 calls] and CRM with a global cloud hosting company called Vultr Holdings Corporation."
Interestingly the Receiver noted, "I also discovered that in Suites 507 and 508, SDD maintained 32 security cameras with recorded footage on an 8-terabyte hard drive. Similarly, Suite 114 maintained 8 security cameras with recorded video on a 2-terabyte hard drive. My specialists have forensically cloned the original video footage to preserve it. This video includes video of the day that I took possession of and secured the premises, as well as video prior to same. I have reviewed some of the cloned video to better understand SDD's and its related entities' "operations." Notably, my review of certain video footage also revealed that after I entered Suites 507 and 508, one employee left these suites, and went to warn the employees inside Suite 114 (an unknown suite to me at the time of securing Suites 507 and 508). Video is clear that employees within Suite 114 then quickly removed SDD signage from the door and exited its premises."
Along with Gary Whites's $6,000 Rolex watch, the Receiver also identified "a lease for a 2016 Porsche Panamera GTS [White's was white] driven by Mr. White, but leased in the names of G White Enterprises LLC (one of the related entities I am currently investigating as a potential Receivership Entity) and also Mr. White's mother." Monthly lease payments were reported to be $1,890.
The Receiver is going after companies who did business with White and Student Debt Doctor. The Receiver says, "I am currently in the process of identifying targets, including various persons and business entities that improperly received funds derived from SDD and/or its related entities or otherwise did something improper to the detriment of SDD and/or its related entities. I will be serving presuit demand letters on identified targets, which may result in ancillary lawsuits."
The raid and document acquisition has let the Receiver to the conclusion the companies are unable to operate lawfully. "Notwithstanding the above stipulated admission by Defendants, I have inspected the books and records on the premises, have reviewed sales scripts on the premises and have listened to certain recorded phone conversations between telemarketers and consumers (including certain ones stored on Mr. White's business computer), and preliminarily conclude that SDD's and its related entities' business operations were non-compliant with the law. For example, scripts instructed telemarketers to "push" an inaccurate definition of family size and one example read:
"Family Size- (Push if needed) Your family size isn't your dependents on your taxes. It's anyone that you partially financially help. Niece, Nephew, cousin, sick mother or father. Anyone that takes away from your ability to make a monthly payment." Similarly, I personally listened to recorded phone conversations in which telemarketers pushed this inaccurate definition of family size, including grown children and grandchildren.
Other scripts had, among other things, the same or similar inaccurate definition of family size, contained deceptive pre-qualifying language, removed language that informed the consumer of his/her rights, and represented that SDD was only paid after obtaining results. Similarly, there were materials on the premises stressing the importance of fear-based sales to pressure consumers and ultimately capitalize on their fears."
You can read the full receiver report here.
Pictures From the Raid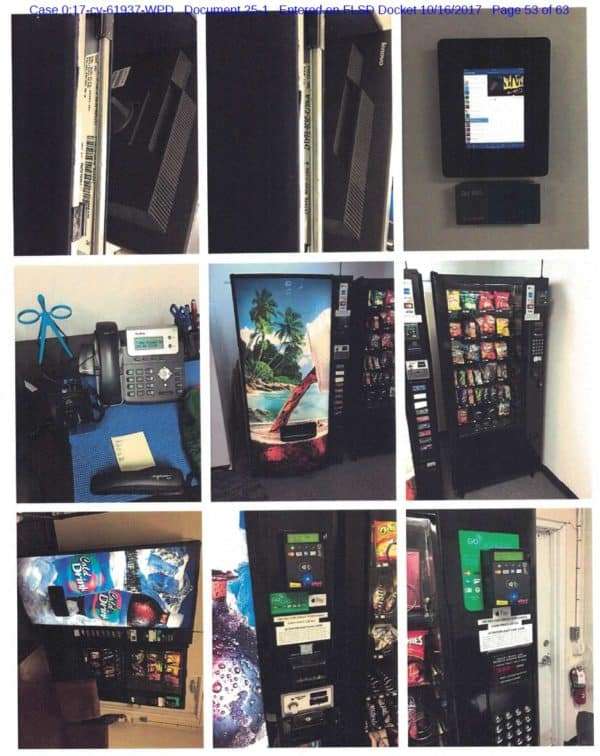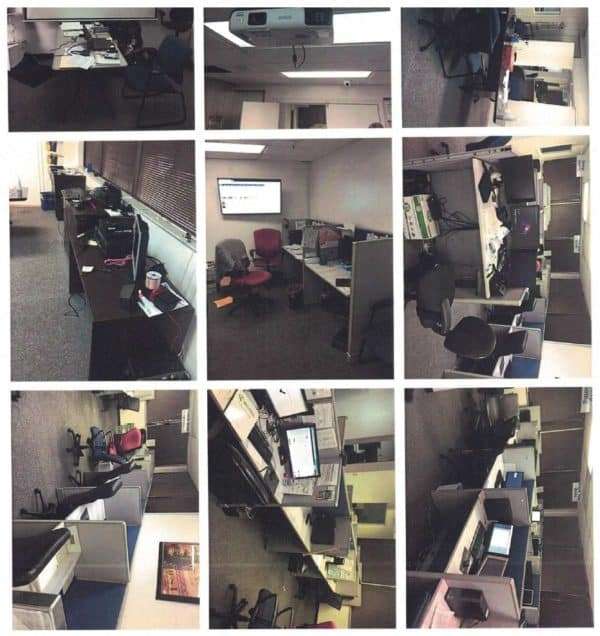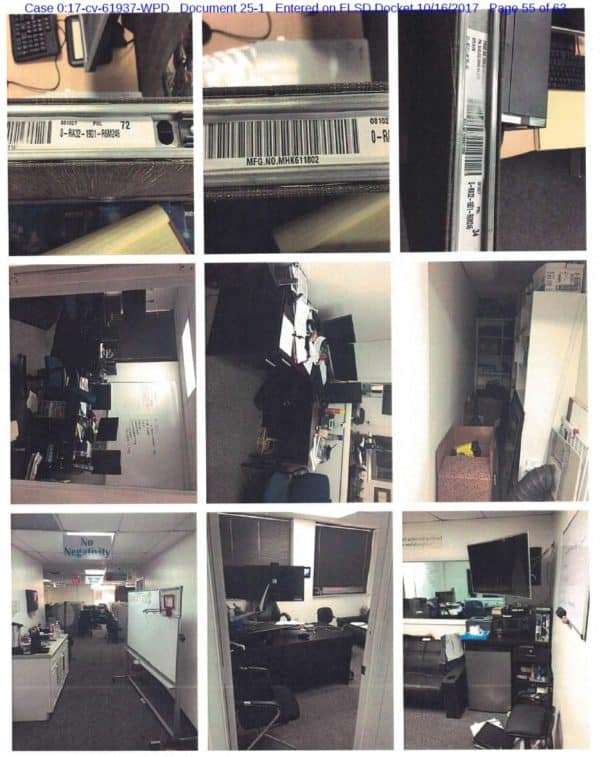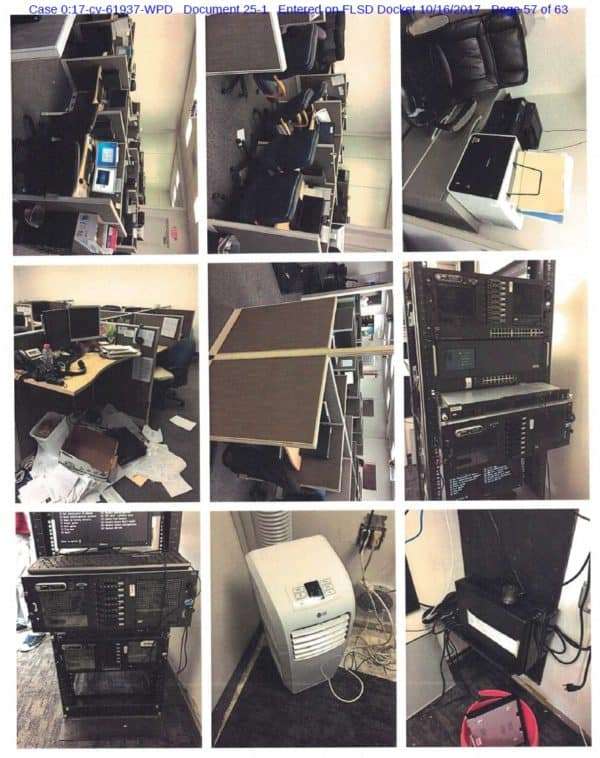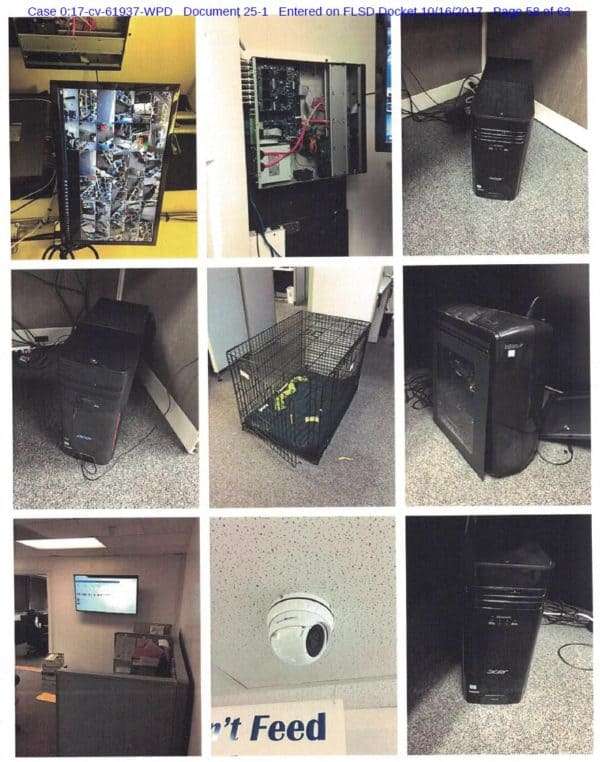 Latest posts by Steve Rhode
(see all)