A company called Consumer Protection Counsel in Florida has raised some questions for me and I'm hoping readers can provide some feedback about them.
What I heard was Consumer Protection Counsel, PA was allegedly going to charge a consumer more than $50,000 to deal with student loan issues.
What made this curious and worth asking for public feedback was the fact the only Consumer Protection Counsel in Florida that is registered to operate is Consumer Protection Counsel, PA. The company was registered just a few months ago in July, 2013. – Source
The state of Florida lists the president as Otto E. Berges and says the company is located at 224 Greenwood Drive, West Palm Beach, Florida. It appears to be a private residence.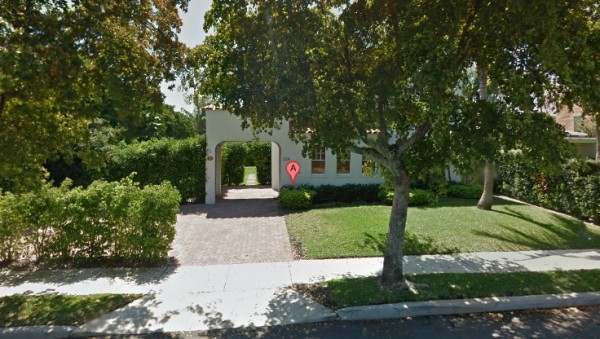 The Florida Bar lists an attorney Otto Berges who is active and eligible to practice law. The member listing does not list the middle name. – Source
Otto Berges says he practices law at Berges Law Group, PA, 1451 W. Cypress Creek Road, Suite 211, Ft. Lauderdale, Florida. His website is listed as bergeslawgroup.com.
It appears the website for the CPC, Consumer Protection Counsel is nearly identical to the site for Berges Law Group.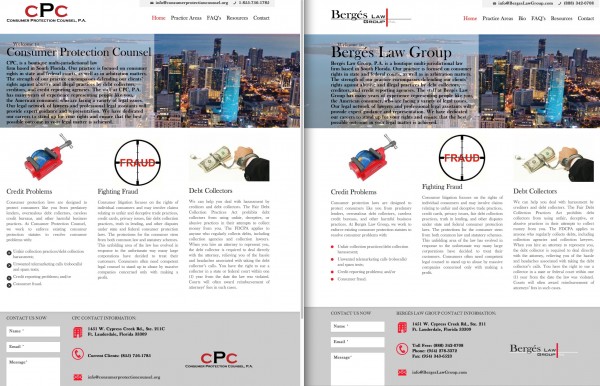 The exception is the CPC says it is located at suite 211C and uses a different telephone number, 855-756-1785.
The only other major difference I easily spotted was the fact the Consumer Protection Counsel website does not have a bio link on it like the Berges Law Group site does. If you try to reach a bio page on the CPC site you get an error page that mentions the Berges Law Group. – Source
The website for the Consumer Protection Counsel does not mention any experience in dealing with student loans, that I saw.
The ownership of the domain name ConsumerProtectionCounsel.org is hidden.
If you've had experience using the services of this company and have some feedback to share, please post it in the comments. If you have a client agreement with this company you would be willing to share, please upload it to me here.
Sincerely,
You are not alone. I'm here to help. There is no need to suffer in silence. We can get through this. Tomorrow can be better than today. Don't give up.
Do you have a question you'd like to ask me for free? Go ahead and click here.
Latest posts by Steve Rhode
(see all)