A reader forwarded an advertisement they saw on Facebook for a student loan assistance company called Debt Free Student.
Apparently they didn't get the memo on using President Obama likeness in debt relief advertising. I'm sure the FTC is going to love seeing this one.
Debt Free Student says they are located at 1200 Main Street, Suite G, Irvine, CA 92614 and they are a registered corporation with the State of California. They registered on June 10, 2014.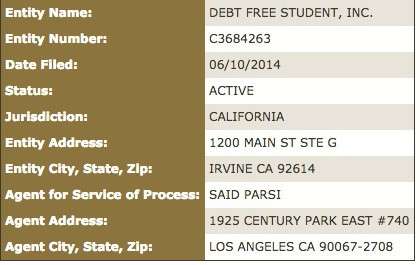 So according to the advertisement on Facebook, below, President Obama is feeling blue and says you can "Eliminate Your Federal Student Loans with the Obama Loan Forgiveness.
If you have a credit or debt question you'd like to ask just use the online form. I'm happy to help you totally for free.
Latest posts by Steve Rhode
(see all)