Last year I wrote a story about John McCain and his Chase credit card with a 25.99% interest rate. I just discovered that the latest 2008 financial disclosures are out and I went back to see if he got a better rate on his card. Not only didn't he get a better interest rate, but his balance has increased on it. Crap!
The financial reports are required to be filed and made public. They contain much more information about the finances of politicians than any other citizen normally has to provide. They feel intensely intimate and revel a lot of information.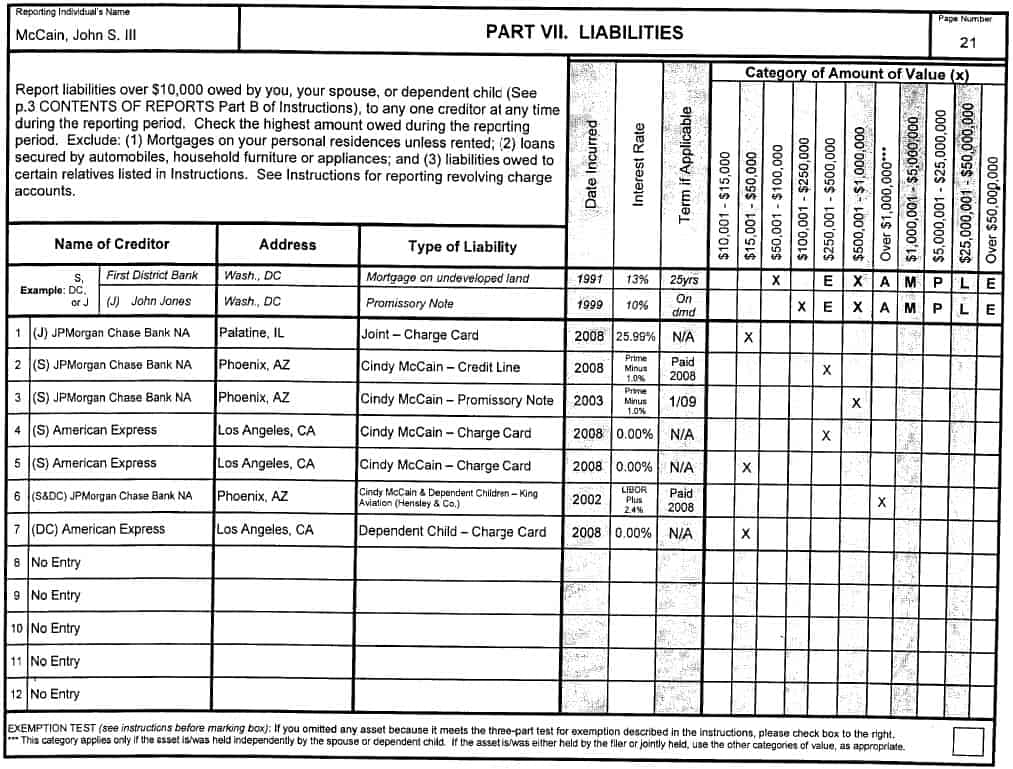 From the reports it appears that the balances on his Chase credit card at 25.99% interest has increased from $10,000-$15,000 to $15,001-$50,000. One of Cindy McCain's American Express cards went down in balance and the other one went from $100,000-$250,000 to $250,001-$500,000.
I guess the part that has me stumped here is that John McCain is still paying 25.99% on his Chase card. This is up in the penalty rate part of the interestosphere. So possibly his personal credit score is not all that good. That could explain why all the rest of the credit cards are in Cindy McCain's name. But Cindy, what does it take to get an American Express card that let's you carry a $500,000 balance at 0%?
Get Out of Debt Guy –
Twitter
,
G+
,
Facebook
Latest posts by Steve Rhode
(see all)