"Dear Jeremy,
I completed paying off my car loan as of 12/2010. I own some late fee's and the collection company has been giving me a hard time verifying who they are and has threaten to repo my car, given me a actual date in when they were coming pick it up. Which that date has come and gone.
Now my question is, can I be sued and or my car repo for late fees only?
I am not in default and the original creditor has been receiving my payments 30 days late or more for over a year, right down to my final payment.
My loan did not Accelerate, there was no notice of acceleration. I sent a certified letter to the collection agency on March 25, 2011. No response since.
I live in the state of Ohio.
Isn't there a law or rule that states if I have fulfil my loan obligation, but there remains other fees, they can not come after me nor can they repo my car.
Can you help me find somewhere in ORC or somewhere under contract laws of ohio, if I am in default with a paid off car loan and could the creditor repo my car after the obligation has been paid off for late fees?
Selena"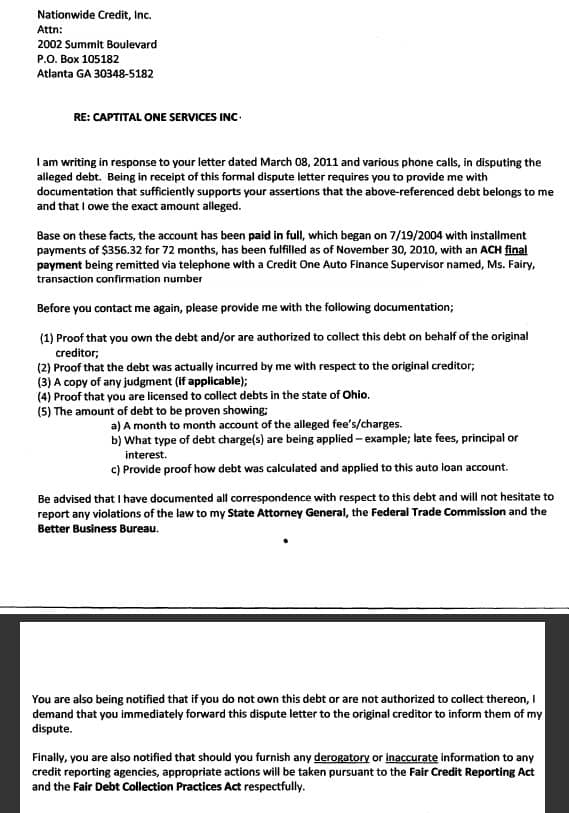 Dear Selena,
That is a great question that, unfortunately, I have seen from time to time. You will need to discuss your situation with an attorney from Ohio because a lot depends on your home state's laws. But I will say that I do have a lot faith in our justice system.
In most cases when people act in good faith they are vindicated. And the greedy, overreaching companies tend to fall flat on their face.
Jeremy Golden, Esq. is one of the resident debt experts here at GetOutOfDebt.org that helps people for free. Jeremy is a consumer rights attorney licensed to practice in California. He represents individuals in cases against debt collectors for violations of the FDCPA. He also focuses on defending people in collection cases who have been sued by their creditors or debt- buyers. In the last five years he has won at trial or obtained a dismissal in over 200 collection cases. Recently he was voted one of San Diego's Top Attorneys in the field of Consumer Law by SDMetro Magazine. His website is goldencardona.com
Legal Disclaimer: This is for educational purposes only. It is not to be relied upon as legal advice. It also does not create an attorney-client relationship. No such relationship is formed with attorney without a written agreement.
If you have a debt collector question you'd like to ask just use the online form.
Latest posts by Jeremy Golden
(see all)