Bank of America's UK subsidiary MBNA has announced a new low-fee MBNA Platinum Credit Card is available for UK consumers exclusively on MBNAs UK website.
New customers will receive 20 months at zero per cent interest on balance transfers with the new card, as long as they are made within the first 60 days of opening an account. – Source
We've listened to our existing and potential customers, and were interested to gauge the consumer appeal of low-fee products like this. By offering exclusive deals on our website, were able to give more value to consumers searching out the best credit cards deals. Plus, what you see is what you get. Everyone who successfully applies for this product will get this promotional offer.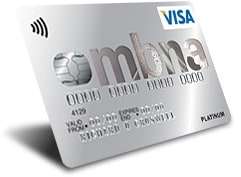 The contactless credit card enables customers to wave and pay for purchases of 20 and under. It also offers a money transfer option, allowing customers to transfer some of their card limit into their current account, which could be used to help reduce the higher rate interest charges they may pay on other debts, overdrafts or loans. The 14-month zero per cent interest offer applies to money transfers as long as they are made within the first 60 days of opening account and a four per cent fee will apply.
Currently the Bank of America website in the U.S. only offers a 0% balance transfer deal for 12 months. – Source
Hey Bank of America, what about us poor folk in the United States?
Sincerely,

You are not alone. I'm here to help. There is no need to suffer in silence. We can get through this. Tomorrow can be better than today. Don't give up.
Do you have a question you'd like to ask me for free? Go ahead and click here.

Latest posts by Steve Rhode
(see all)