A tipster (send in your tips here) alerted me about a company called Student Loan Processing. Can the names get any more generic?
The tipster (send in your tips here) said "They charge 1% of the debt amount" for student loan assistance. It is unclear from the information I was given if there were any other fees or fee schedules.
Regardless, this appears to be a company that might be charging high fees for services can obtain themselves for free from the Department of Education. I've provided assistance links below on how to consolidate and lower federal student loan payments.
The Better Business Bureau reports they started their file on this company on June 15, 2011 and the company has had 18 complaints. – Source
The BBB also says Jim Krause is the president and lists an additional person, Thomas Gil, with an unknown title.
The State of California reports there is no company under the name Student Loan Processing that is registered as either a corporation or LLC to do business.
The company is reported to be located at 25381 Commercentre Drive Ste. 250, Lake Forest, CA 92630. That is also the reported address of Management Recruiters of Laguna Hills and MRI Network. – Source
A LinkedIn page reports someone is a specialist at Student Loan Processing.US and is also related to management consulting.
The same profile says, team members include Thomas J. Gill, Shawn Rego, and Steve Esquibel. – Source
Thomas Gill is a "regional director" of Student Loan Process.US and is located in the Dallas, Texas area. Gill says he works with Dave Reed. – Source
According to comments online, the company is making outbound marketing calls to solicit consumers.
I was solicited via the phone by company stating they could assist me to lower his student loan payments and even have some forgiven. Company asked for 1% fee and requested that I provide his SSN and my banking information to set up payment plan. I provided this information to company but after thinking it over he decided not to proceed with service as he did not want to rush into anything at this time. I called the company on January 9, 2012 to cancel and they continuously asked me WHY I wanted to cancel. They couldn't take personal reasons for an answer. I spoke with co rep. Peter. Halligan,who stated would not get my refund until I returned the documents that were mailed. I called today(01/10/12) and spoke with Peter Halligan and David Reed, asking if they could mail it again or email me the documents, they said no and David Reed started asking me personal questions and told me that his 19 year old daughter listened better than me. When I told Peter Halligan that he was disrespectful, he said that, that didn't seem like David because he only gets mad when people don't listen.They were both very inappropriate, offensive. I asked for the owners name, and Peter Halligan, told me to find it myself on the website. I had to call back and ask the secretary for his name.He also stated that was not a sales co and the customer is not always right! I emailed him today 1/10/12 and I am waiting for a response. I feel this is unprofessional behavior and poor business practices. – Source
The comment above and the feedback from the tipster both say the fee being charged in 1% of the student loan debt. The comment above also mentions a David Reed as well.
I made a brief secret shopper call to the company and could not get far but the representative does ask for the number they called me on. Seemingly confirming the outbound marketing calls.
The company website provides no information I could find that was prominently placed to indicate to consumers they can consolidate their federal student loans for free directly through the Department of Education.
The website is actually studentloanprocessing.org. The domain name is owned by James Krause, and the public address associated with the domain is 42 South Peak Dr., Laguna Niguel, California 92677. The domain name was registered on July 15, 2011.
StudentLoanProcessing.Org
Domain ID:D162279877-LROR
Domain Name:STUDENTLOANPROCESSING.ORG
Created On:16-May-2011 03:08:25 UTC
Last Updated On:15-Jul-2011 03:50:42 UTC
Expiration Date:16-May-2013 03:08:25 UTC
Sponsoring Registrar:GoDaddy.com, LLC (R91-LROR)
Status:CLIENT DELETE PROHIBITED
Status:CLIENT RENEW PROHIBITED
Status:CLIENT TRANSFER PROHIBITED
Status:CLIENT UPDATE PROHIBITED
Registrant ID:CR83156448
Registrant Name:James Krause
Registrant Street1:42 South Peak Dr.
Registrant Street2:
Registrant Street3:
Registrant City:Laguna Niguel
Registrant State/Province:California
Registrant Postal Code:92677
Registrant Country:US
Registrant Phone:+1.7147450621
Registrant Phone Ext.:
Registrant FAX:
Registrant FAX Ext.:
Registrant Email:support@irvinewebworks.com
Recruiting Highly Compensated Sales People
This company is recruiting highly paid sales people to sell their program. See the craigslist ad below.
Top Producer? – We'll Show You The Money (Dallas, Texas)
We are a student loan processing company dedicated to saving our clients substantial amounts of money on the repayment of their federal student loans. Our company started almost two years ago in Lake Forest, CA. and we opened our newest office in North Dallas on November 19, 2012. Since that time, we have enjoyed tremendous success and we now have several sales specialists who are well on their way to making between $6k to $9k in commissions in only their second full month with the company.

All of our leads are inbound calls from people who are serious about lowering their student loan payments. Right now, we need more sales specialists who are highly motivated to succeed at the highest levels. Please forward your resume to lgoodwyn@StudentLoanProcessing.US if you feel that you are a good candidate for the position. Hiring Organization: Student Loan Processing.US Hiring Organization: Student Loan Processing.US – Source
The concern over this approach in general is that sales people are incentivized to enroll anyone and the income is the driving factor rather than the appropriateness of the program for the consumer.
Larry Goodwyn
The recruitment advertisement says the email address is lgoodwyn. A source suggested that might actually be Larry Goodyn, a Texas attorney that is no longer eligible to practice law in Texas.
The Texas Bar website says Larry Don Goodyn "Resigned in Lieu of Disciplinary Action
For more information, please contact the State Bar of Texas Office of the Chief Disciplinary Counsel at (877)953-5535" – Source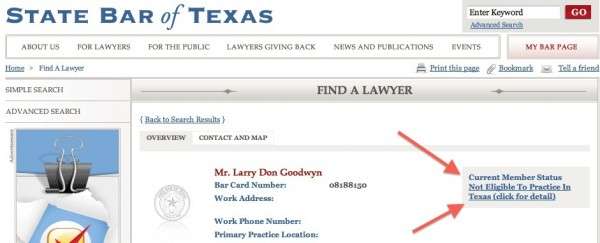 Client Agreement
A reader has shared their experience with this company:
"Here is my personal experience with StudentLoanProcessing.US. I called and talked to a girl who screened me, telling me that "I was going to love them" when I mentioned my annual income is $10,500. Second time I have heard that exact same line, must be popular with student loan marketers. It indicates the problem with their philosophy – they imply from the beginning that it is them, and not the DOE, who is working wonders here.
I went over some information with Chad. He asked for my FAFSA pin, and seemed to be pretty confused by the websites and processes he was looking at to find out more about my loans. At one point he told me "And your Pell Grant is showing…" Ok? It sounded like he was seeing the loan readout screen for the first time.
He finally found the total amount of loans I had and then discussed the IBR payment that has a payment of "39.99" per month at my income level. I asked him carefully: is this paid to the DOE? He said yes. Is this the lowest payment on the IBR plan for my income range? He said yes. Never once was the $0 payment on IBR mentioned. If I didn't already know this, the tiny fine print on the agreement would not be enough to alert me to the fact that the 39.99 was not paid to the department of Education for my income based repayment program. This was a flat out lie – and the comfortable, smooth way it was delivered let me know that Chad knew full well what he was saying. He wanted to take my payment before he sent the agreement. Um, no. He agreed to send the packet with a promise to pay and taking down some basic payment info.
The packet looks like it is borderline government agency/government associated. They are also walking a fine line. Yet another company with zero financial counselors on staff. The president is "Adam P.", I found his profile on Linkedin. He has run a couple marketing companies but that's it. The depth of his finance experience comes from the finance department of a car dealership when he was in sales there.
Let me know if you need any more info on these guys. I actually got angry after the sales call because it was so deceitful, and I know they are doing that to a lot of people. Like I said in my last email, $40 is a lot to people who are broke which makes this even worse.
The entire program was designed to give people a break and get the private lenders out of the way. It was not intended for private marketers to wedge their monthly payment into the $0 payment plan, to replace one burden with another.
.US is also the cheapest domain name you can buy in most cases. Maybe to imply that government connection?"
The forms provided by Student Loan Processing do appear to be official looking government forms with the big US at the top and seal background. In my opinion they are deceptive.
The client verification page submitted shows the $39 monthly fee is a SLP Monthly Maintenance Fee.
Student Loan Processing Service Agreement
The following is the Student Loan Processing Service Agreement.
My observations are in these quoted areas.
This Service Agreement is made and entered into, the date of signing, by and between Student Loan Processing .US ("SLP"), and Client (as stated on Service Agreement Client Verification Page), hereinafter referred to as ("Client") residing at address on Service Agreement Client Verification Page. Subject to, and conditioned upon, the following for a Federal Student Loan Consolidation with the Department of Education (DOE):
The Student Loan Process company does not identify where they are registered to do business beside having an address at the top of the agreement. There is little to identify the actual company and as I've shown I was not able to confirm they are registered to do business.
RECITALS: WHEREAS SLP is in the business of improving Client's Federal Student Loan repayment terms, by arranging Federal Student Loan Consolidation Services and Processing, provided by programs offered through the Department of Education (DOE), for clients with Federal Student Loans; and WHEREAS Client wishes to employ SLP to perform, in good faith, the following services, ("the Services"): (a) analyze Client's Federal Student Loan debt situation, (b) research potential debt restructuring options that are or may be available to Client, (c) present Client with the results of such research, (d) arrange a Federal Student Loan Consolidation Loan through the Department of Education (DOE) for Client (e) and continue to manage said loan on behalf of client by continuing to file the necessary periodic paperwork to DOE on Client's behalf throughout the term of the DOE loan to ensure that Client continues to receive maximum benefits offered by DOE consolidation programs. NOW THEREFORE in consideration of the foregoing and every term, covenant and condition hereafter set forth, SLP and Client do hereby understand, covenant and agree as follows:
Provide Complete and Truthful Information. SLP has delivered to you a counseling session with an SLP Student Loan Specialist. Client expressly represents and warrants to SLP that he / she / they will at all times, provide SLP with information that is complete, accurate and true to the best of their knowledge and belief.
Performance of Services. Upon receipt of all information and verified documentation for DOE programs from Client and payment of the full Enrollment Fee for the Services as provided herein, SLP will prepare the necessary initial DOE paperwork for Client and send said documents to Client for signature. Upon return of signed documents to SLP, the documents will be reviewed and processed for submission to the DOE. SLP shall track and monitor Client's DOE consolidation loan.


They will not begin any services until the advanced fee enrollment fee is paid

Fees for Services. The standard Enrollment Fee to complete enrollment in the Federal Student Loan Consolidation Program is 1% of current Federal Student Loan balance with a minimum fee of $250.00. Fee is to be paid as listed on Service Agreement Client Verification Page Enrollment Fee Payment Method and Dates. SLP provides a 100% money back guarantee of the Enrollment Fee if the DOE rejects Client for a Federal Student Loan Consolidation, thus does not receive the benefits offered with such a program. A monthly maintenance fee as listed on Service Agreement Client Verification Page is included within the Estimated New Program Monthly Cost, and is charged by SLP beginning 30 days following: the final Enrollment Fee Payment or the date SLP mails DOE loan documents to Client (whichever date comes first); and continuing monthly until the DOE Consolidation Loan is paid in full, or is discharged due to Client qualifying for a federal discharge of their consolidation loans. SLP will continue to file the necessary periodic paperwork to DOE on Client's behalf throughout the term of the loan to ensure that Client continues to receive maximum benefits offered by the DOE consolidation program.


They charge an enrollment fee of 1% of the loan balance but not less than $250.

The big problem in my opinion is the monthly service fee that is charged until the Department of Education Consolidation Loan is repaid, which might be as long as twenty years. In the case of this client agreement that would be $39 x 240 or $9,360 that could have been used for student loan repayment. If the monthly payments were invested at the same 6.8% rate that would wind up being $19,829.

But the monthly fee doesn't end there. As you will see below, if the monthly fee is not paid by automatic debit then an additional $15 will be added on. That would make the monthly fee $54 per month or $12,960 over a twenty year program. If the monthly payments were invested at the same 6.8% rate that would wind up being $27,456.

Enrollment/Recurring Monthly SLP Maintenance Fee Authorization: Client hereby authorizes SLP to deduct all payments due per this contract from the financial institution (as listed on Service Agreement Client Verification Page) or such other financial institution that may be used by Client from time to time. In the event of default of my obligations hereunder, Client authorizes debit of Client's account for the full amount due under this agreement (SLP Monthly Maintenance Fee X DOE Loan Term). Further, Client authorizes their financial institution to accept and to charge any debit entries initiated by Student Loan Processing .US to Client's account. This authorization for automatic withdrawal of fees/payments is to remain in full force and effect until SLP has received written notice from Client of its termination in such time and such manner as to afford SLP a reasonable opportunity to act. A fee/payment (whether paid by debit or other means) that is not honored by Client's financial institution for any reason will be subject to a $35.00 service fee imposed by SLP, the amount of which may be debited from Client's account. Client understands that the monthly maintenance fee amount shown above is predicated on payments being made via automatic debit and Client agrees to pay an additional $15.00 fee monthly if Client does not provide SLP with a valid financial institution account for automatic debits. Additionally, payment received more than ten (10) days past the due date will incur a $10.00 late fee.


This section mentions termination but provides no instructions for how a client may terminate and in fact it appears to not be a termination of the service agreement but the automatic payment, "This authorization for automatic withdrawal of fees/payments is to remain in full force and effect until SLP has received written notice from Client of its termination in such time and such manner as to afford SLP a reasonable opportunity to act."

Client Advised. Client is advised that they are 100% guaranteed to receive a Federal Student Loan Consolidation through the Department of Education OR receive a 100% refund of their Enrollment Fee Payment made to SLP if the consolidation loan is rejected by the DOE. No refunds will be given after SLP has provided DOE paperwork to client by mail or electronic delivery, or if Client fails to continue the SLP Consolidation Loan process after signing this document.


Refund policy is only for the enrollment fee paid not for any monthly fee paid.

In fact it says, "No refunds will be given after SLP has provided DOE paperwork to client by mail or electronic delivery, or if Client fails to continue the SLP Consolidation Loan process after signing this document."

Indemnification. Client hereby agrees to defend and hold harmless SLP from and against any liability of any nature whatsoever arising out of or in connection with Client breach, in whole or in part, of the representations and warranties herein contained. This Agreement constitutes the entire agreement between the parties. SLP makes no warranty, express or implied, as to the fitness of any recommendation it may make to Client arising out of this Agreement. Except for cause, Client unconditionally waives any right of action against SLP, its officers, directors, employees, agents, brokers and assigns, at law, equity or any other cause of action for any reason, directly, indirectly or proximately believed to arise out of this Agreement, for any damages of any nature whatsoever that Client may incur by reason of Client following any recommendation of SLP or Client's failure to follow any recommendation of SLP, whether any singular, concurrent or series of recommendations are acted upon or not acted upon in whole or in part by Client.


Agreement requires consumer to waive rights if they feel they have been harmed or damaged.

Gender. Whenever used in this Agreement, the singular shall include the plural, the plural shall include the singular, and the neutral gender shall include the male and female as well as a trust, company, corporation, or other legal domestic or foreign entity, all as the context and meaning of this Agreement may require.
Headings. The paragraph titles and headings contained in this Agreement are inserted as a matter of convenience and for ease of reference only, and shall be disregarded for all other purposes including the construction or enforcement of this Agreement or any of its provisions.
Cross-references. All cross-references in this Agreement, unless specifically directed to another agreement or document, refer to provisions in this Agreement and shall not be deemed to be references to the overall agreement or to any other agreements or documents.
Time Essence. Time is of the essence of every provision of this Agreement that specifies a time for performance. Once initial and pertinent paperwork has been received, processing will begin. SLP will always perform controllable services with efficient time management. Please be advised that Federal Student Loan Consolidations completed by SLP rely on the relevant lender/s for prompt service and SLP cannot be held liable for delayed completion. Average completion of a Federal Student Loan Consolidation through the Department of Education (DOE) is sixty (60) days.
Facsimile Signatures or Electronic Signatures. The parties mutually understand and agree that signature of a facsimile copy of this Agreement or electronically signed shall be deemed an original for all lawfully enforceable purposes.
Agreement Received. By virtue of Client's signature below, Client acknowledges that he/she has read, understands and agrees to every term, covenant and condition of this Agreement and that he/she has received a true and complete copy hereof, effective the date first above written.
Counterpart Execution. This Agreement may be executed in one or more counterparts, each of which shall be deemed an original, but all of which together shall constitute one and the same instrument.
Integration and Severability. This agreement is the only agreement between the parties and there is no other collateral agreement (oral or written) between the parties in any manner relating to the subject matter of this agreement. If any portion of this agreement is held to be invalid or unenforceable, the remaining provisions will remain in effect.
No Tax Advice Provided: SLP or any agents of SLP do not and will not provide tax advice. Client is advised to consult with a tax lawyer, accountant, or tax advisor regarding the tax consequences of participation in any program.
Notice: Client will receive a 100% refund of the Enrollment Fee if Client is rejected for a Federal Student Loan Consolidation by the Department of Education.
Modification: This agreement may only be modified or amended by a written agreement signed by a corporate officer of SLP and DOE. If you have any questions regarding this Federal Student Loan Consolidation Program, please contact your Student Loan Specialist at 877-232-3545.
Legal Authorization Form: This form will serve to acknowledge that Client has authorized our firm, SLP, to act on their behalf to manage their student loan portfolio. This is in accordance with the Department of Education (DOE). I hereby authorize SLP to verify my past and present employment earnings records, bank accounts, stock holdings, and any other asset balances that are needed to process my Federal Student Loan Consolidation. I further authorize SLP to order a consumer credit report and verify other credit information, including past and present mortgage and landlord references. It is understood that a copy of this form will also serve as authorization. The information SLP obtains is only to be used in the Enrollment and program maintenance of my application for a Federal Student Loan Consolidation.

BY SIGNING BELOW (ELECTRONICALLY OR PHYSICALLY), I HEREBY ACKNOWLEDGE THAT I HAVE NOT BEEN ADVISED BY SLP, ANY OF ITS AGENTS, AND/OR AFFILIATES TO FOREGO A STUDENT LOAN PAYMENT IN EXCHANGE FOR THE ENROLLMENT FEE PAYMENT FOR FEDERAL STUDENT LOAN CONSOLIDATION PROGRAM. DURING THIS PROCESS, CLIENT IS RESPONSIBLE FOR MAKING HIS OR HER PAYMENTS, AND FAILURE TO DO SO COULD DISQUALIFY THE CLIENT FROM OBTAINING THE PRODUCT THAT WAS AGREED UPON. CLIENT FURTHER ACKNOWLEDGES THAT SLP, AND/OR ANY OF ITS AGENTS HAVE PROVIDED NO GUARANTEES TO CLIENT OF A SPECIFIC OUTCOME, AND/OR AFFILIATES AND A POSITIVE OUTCOME CANNOT BE GUARANTEED. CLIENT HAS BEEN EXPLAINED THE PROGRAM IN FULL AND TO CLIENT'S SATISFACTION. CLIENT IS FULLY AWARE AND UNDERSTANDS WHAT CLIENT IS ENROLLING IN.
Have You Used This Company?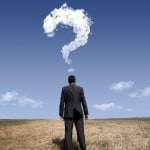 I'm interested to hear from people that have used this company, their marketing, and how much you were charged. Please post your comments below.
In addition, if you have a client agreement they sent you, please upload it to me for review using this link.
I'd love to hear back from a member of the company in the comments below to learn more about what you do.
Please feel free to share information about your fees, cancellation policy, client agreement and guarantee so readers can better understand your services.
Update April 24, 2013
Response from Thomas Gill who filled out an error report concerning this post.
What Do You Feel is Wrong With the Story in Question?
For one you must not do to much in depth research before posting this. Student Loan Processing .US is the company name. We only offer Federal Consolidations through the Department of Education. What we do for our clients is help them receive the Federal Consolidation and since these Federal Programs we are enlisting them into are regulated by income, family size and loan amount each year and require a annual review and resubmission what we do on behalf of our clients is file and process the required paperwork for them to receive the Federal Benefits they are entitled to each year. This way our clients know all they have to do is make the required payments and after their capped repayment period is over the remaining balance will be discharged. For our Public Service clients they can receive 10 year forgiveness of their loans saving them thousands on the repayment of their loans. For our clients who have become Disabled we have their loans Discharged after only three required years of review. We help our clients substantially and everything offered is through the Federal Government.
What's the Suggested Fix?
You can post the above comment and write a retraction. Although I'm sure the damage is already done for the unfortunate subscribers who have already read your poor review. Please dive a little deeper before posting damaging information on the internet. Information is power remember that next time you want to bash a company that helps thousands. Also we currently have well over 3600 clients that we have and continue to help. We have only had as you have already stated 18 complaints with the BBB in Los Angeles which was shut down recently for horrible business practices, you can also note that on your site. Do the math we help thousands of Federal Borrowers receive what their lenders couldn't and would not help them with. Only 18 complaints! That is a great ratio especially if you had taken the time to review the complaints that were made along with the company response's.
My Response
It does not appear Thomas Gill is alleging anything in the article was actually wrong. Not sure if there is actually anything here to respond to.
Latest posts by Steve Rhode
(see all)