Aissac Aiono, who was previously associated with the Williamson Law Firm that was allegedly providing services or support for Morgan Drexen and/or Howard Law, has opened a new law office in Kansas City, Missouri.
In this solo practice Mr. Aiono says he is providing assistance with personal injury, medical malpractice, consumer debt defense, child custory, bankruptcy, criminal defense, and DUI defense.
As part of The Williamson Law Firm, Mr. Aiono did defend, for a time, one criminal case I saw in federal court. The case was for a man who had been ordered deported but failed to leave the United States.
Based on other records, I believe Mr. Aiono probably feels a compassion for those experiencing debt issues. Before becoming an attorney, in 2010, he was a case manager / paralegal at the Williamson Law Firm according to documents. Around the time he was employed there the State of West Virginia filed a big case against Morgan Drexen that included documentation from the Williamson Law Firm and also Vincent Howard with Howard | Nassiri. – Source
Mr. Aiono appears to have been with the Williamson Law Firm and was included on emails regarding their debt settlement activities according to public records. – Source, Source
Mr. Aiono only hit my radar because of a tip I received. I sent the tip to Mr. Aiono for his response.
Tip: "Howard Law is trying to make everyone perceive they are out of the debt settlement business, but they are NOT. They have just set up a front operation with a law firm out of Kansas City, MO operating under the name Seila Law LLC, the registered attorney Aisac Seila Aiono has been a licensed attorney for a little over a year admitted on 4/16/2014."
Mr. Aiono's Complete Response to the Tip Above: "I have been handling consumer cases representing creditors since being admitted to practice. I now represent and handle cases and/or debt settlement for consumer clients since establishing my own firm. I am not affiliated with Howard Law in any form. I worked for The Williamson Law Firm specializing in personal injury and medical malpractice prior to opening my own firm. It is my understanding that Mr. Williamson is no longer a practicing attorney.
Please ensure that the facts are reported correctly."
According to State of Missouri records, Seila Law, LLC was formed on October 27, 2015 and the company is in good standing.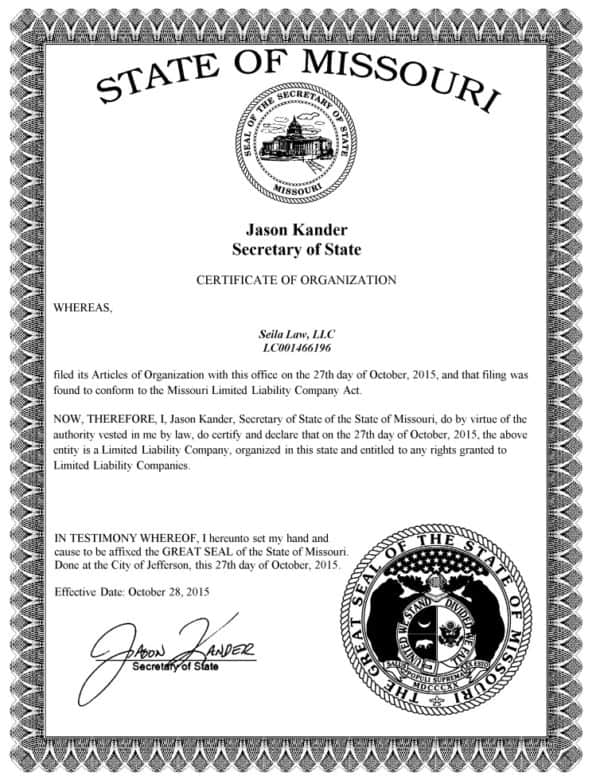 One thing if for certain, at the very least Mr. Aiono has probably had ample exposure and an amazing education on the issues surrounding the whole Morgan Drexen, Williamson Law Firm, Howard Law mess with the Consumer Financial Protection Bureau and the States, like West Virginia. I can't imagine he'd ever get involved with advance fee debt settlement like those groups did. That would be crazy.
And to Mr. Aiono, I wish you the best of luck on your new law practice and thank you for providing me with a response for this article.
Sincerely,
You are not alone. I'm here to help. There is no need to suffer in silence. We can get through this. Tomorrow can be better than today. Don't give up.
Do you have a question you'd like to ask me for free? Go ahead and click here.
If you have a credit or debt question you'd like to ask just use the online form. I'm happy to help you totally for free.
Latest posts by Steve Rhode
(see all)