A consumer just submitted a complaint about National Secure Processing. It had an interesting statement in it. The consumer said, "After being forced to make restitution, pay forfeitures and cease operations in Washington, Oregon and North Carolina, the company ceased operations in December 2017. Incredibly, they assigned my contract to another mysterious entity called Mission Hills Federal, which is still attempting to enforce the contract!"
I think this is the first I've heard about Mission Hills Federal. But the BBB website lists information about other consumers who allegedly received an assignment of their contract to Mission Hills Federal.
One post says:
Today December 22nd 2017 I received an email from NSP stating this: NSP – Account Notice Dear Ronald, We would like to inform you that your account has been assigned to Mission Hills Federal for completion of your contract agreement. This assignment is not due to any problems with your account, but rather represents a change in the entity that owns the account. Your rights and responsibilities regarding the contract have not changed, and to be clear, your student loan payment terms, payment dates, and payment amounts will remain the exact same. This change will be reflected as of January 1st, 2018. You will not see any change in payments moving forward. If you have any questions, please contact Mission Hills Federal at the following number: 877-242-8670 or by email at support@missionhillsfederal.com. Thank you for being a valued client. Sincerely, National Secure Processing I want to know is this there way of trying to change names and stay under the radar while still trying to collect funds? – Source
Mission Hills Federal describes themselves as "dedicated to providing outstanding loan management and services as part of our commitment to uphold ethical and honest business practices." – Source
According to the Mission Hills Federal website they are located at 30211 Avenida De Las Banderas #200 Rancho Santa Maragarita, CA 92688 which happens to be a virtual office address.
What is surprising is the State of California has no business listing for a Mission Hills Federal as either a corporation or LLC.
Another address Mission Hills Federal lists is, Mission Hills Federal, Office of the General Counsel, 15540 Rockfield Ave Ste A-110, Irvine, CA 92619. – Source
That address appears in August 2017 appears to be associated with some other company name and in fact the zip code they list is incorrect for that address.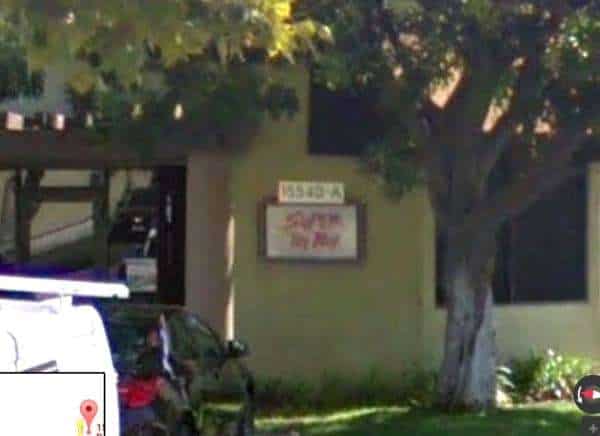 The terms and conditions page on their website also lists a MHF Technology which is also not registered to do business in California.
And that same terms page makes an interesting statement that arbitration should take place in "the City of Orlando" which seems crazy for a California company. Even the State of Florida has nothing listed for either company.
Now it gets even more puzzling when you look closely at the Mission Hills Federal website that purports to be a "loan management and services" company. Curiously the site code describes them as "meta property="og:description" content="Debt Management & Document Preparation" which could easily sound like a student loan assistance company.
Even the domain ownership for missionhillsfederal.com is hidden. So in essence we have no public identity for the folks behind Mission Hills Federal. I reached out to the company for some answers and clarifications but at the time of this publication I have not heard back from them.
If you are considering doing business with Mission Hills Federal you might want to checkout the company using my free guides.

Latest posts by Steve Rhode
(see all)