At first glance, the mailer a reader just sent in for Credit9 appears to be just a vanilla personal loan mailer. However, two things caught my eye. The first was the nearly unreadable disclaimers on the bottom of the Credit9.com site.
The second quick thing was when the privacy policy said, "The Americor Financial ("We" or "Credit9")". So is there a direct relationship with Americor or related companies where a consumer might be flipped and pitched debt relief services instead of getting a loan?
There is also this direct link between Americor, Americor Funding, and Credit9. The Americor client login uses the same California lender registration number (CA CFL 60DBO-83965) that Credit9 uses.
A recent comment on Someone Asked Me About Americor Funding Personal Loan Offer makes some statements that would make me suggest that if any consumer is pitched debt relief services after applying for a personal loan they should take a closer look at who they are dealing with. Here are some free guides to use.
This mailer was sent to me through my I Buy Junk Mail program. If you have junk mail you'd like to sell, click here. To see other mailers, click here.
Another issue that makes me furrow my brow is why does the Credit9 mailer try so hard to look like official mail?
Credit9, Inc does have an A+ rating with the BBB at the time of this post. Curiously they have a 1.5 star rating also.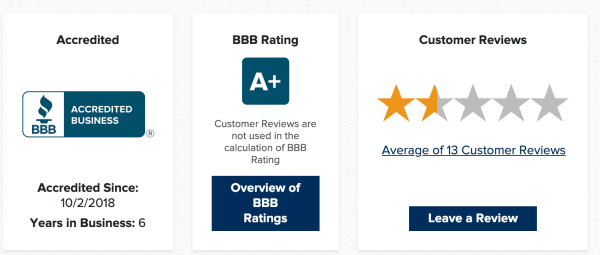 I did feel like the company response to this consumer complaint on the BBB site was kind of a swing and a miss.
The issue was not the credit card part.
Another comment adds to my wondering if the loan mailer may lead to something else. A BBB commenter got this response allegedly from the company.
"Once the full application is received and full credit is ran, a client may receive a modified offer. We certainly hope to provide clients with the mailed offer but if we can not we provide modified offers to serve as the best financial option based on findings in the full credit review. The Conditional Line of Credit is a pre-qualified offer. After your enrollment into our program, you receive instant approval for our Conditional Line of Credit, as low as 0% APR for 12 months. It becomes available to clients after they have made 12 consecutive payments into their dedicated accounts and have met other internal requirements, so they can pay off their remaining creditors. "
If anyone receives a mailer from Credit9, contacts the company, and is pitched an alternative product instead of a straight loan, I'd be most appreciative if you could provide feedback in the comments section below.

Latest posts by Steve Rhode
(see all)