"Dear Steve,
A debt consolidation company contacted me by phone this week inquiring if I would be interested in reducing my credit card debt. I listened to what they had to say, however, I did not give them my credit card numbers or bank names as I did not know if they were legitimate or not.
They gave me the name of the company and sent me links with the company's address, phone number, and background information. I cannot find very much information on this company and was wondering if you or any of your readers had dealt with Defense Lawyers, PA?
I do need help with reducing my credit card balances as I feel that I have no chance of ever paying off the balances.
I just need help finding a company that is reputable and works with the big credit card companies. Thank you in advance for your help with this matter.
Is Defense Lawyers, PA a reputable company for debt consolidation?
Gwynne"
Dear Gwynne,
Trying to define what people mean by legitimate or reputable is always a difficult task. It seems that everybody has a different definition of what that means.
What I can do is research the company and post my results below. But I invite you to do the same.
I would recommend that anyone considering using such a company should read the following free guides.
The steps I follow to research companies are laid out in those guides.
Defense Lawyers, PA – Background Check
The first article that caught my attention was Is Lee Stein from Hess Kennedy Now Running Defense Lawyers?
It's also interesting that you and others have described receiving inbound marketing calls trying to sell you debt relief services. When people are contacting you to sell their goods or services they don't necessarily have your best interest at heart. So being cautious is worth considering.
MyDefenseLaw.com appears to be the website for Defense Lawyers, PA. The ownership is hidden for the domain name. Curious.
As I wrote in 2010, the website MyDebtDefense.com, also leads to MyDefenseLaw.com.
The Better Business Bureau gives the company an A- rating and has 10 complaints listed with 8 related to "problems with the product/service." – Source
The BBB also lists attorney Lee Stein as the principal. They say the business started in 2006.
According to the State of Florida, Defense Lawyers was not registered to do business until March 15, 2010. The organization was originally named Debt Defense Lawyers, PA. – Source
The company is now called Defense Lawyers, PA and Lee Stein is the CEO.
What is curious is the fact the Defense Lawyers website does not seem to mention Lee Stein, at all. In fact the site does not appear to list any lawyers affiliated with the "firm." – Source
Defense Lawyers says they are located at: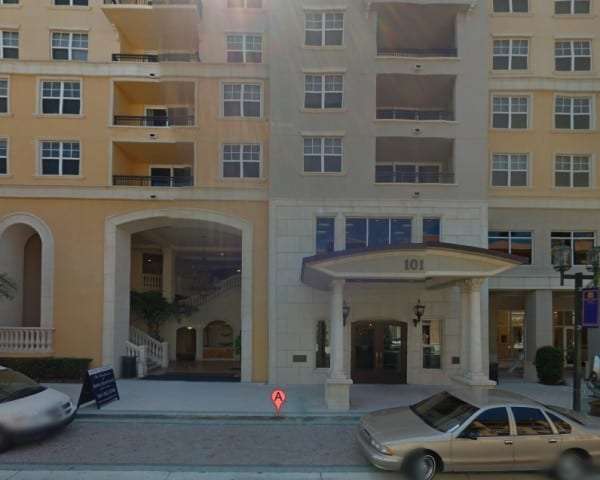 101 Plaza Real South
Suite 204
Boca Raton, FL 33428
And their telephone number is 888-444-0253.
The Florida Bar reports attorney Lee Stein is eligible to practice law in Florida.
Address: 101 Plaza Real S Ste 204
Boca Raton, Florida 334324856

Phone: 888.444.0253
Fax: 888.444.0254
E-Mail: attorney@defendingflorida.com
County: Palm Beach
Circuit: 15
Admitted: 10/09/2006 – Source
Lee Andrew Stein was a defendant in the case (4:08-cv-00109-CDL) against Hess Kennedy Charted, The Consumer Law Center, Laura Hess & Associates, Consumer Credit Counseling of America, Ed Cherry, and Eric Nabydoski. The class action case was later dismissed.
I'm most intrigued by the fact Defense Lawyers, a Florida company that claims to represent people in Civil Defense Litigation, Debt Collection Defense, Consumer Protection, Bankruptcy Law, Contract Law, Family Law, Real Estate Law, Landlord / Tenant Issues, Intellectual Property, and Traffic Tickets is doing marketing by phone to sell debt relief.
It does not appear the company holds a Florida telemarketing license to do so. A search for a telemarketing license did uncover some complaints filed with the state against the company.
I can't help but continue to get stuck on the marketing. Another reader had previously sent me a message about receiving marketing calls from this firm as well. "I was sent the following in an email after receiving a phone call about becoming a client of their Law firm and having them negotiate a reduced credit card balance for 3 of my credit cards. Is this company ligit? They sent me another email wanting me to digitally sign and initial a contract. I did not do it." – Source
If I was to take a wild guess, I'd say it sounds like Defense Lawyers is trying to sell some type of debt relief service, probably with an advance fee and these services may be called debt restructuring, debt settlement, debt negotiation or some other form of debt help. interestingly, debt reduction help is NOT one of the forms of debt help they claim to specialize in, outside of bankruptcy.
Please post your responses and follow-up messages to me on this in the comments section below.
Sincerely,
You are not alone. I'm here to help. There is no need to suffer in silence. We can get through this. Tomorrow can be better than today. Don't give up.
Do you have a question you'd like to ask me for free? Go ahead and click here.
Latest posts by Steve Rhode
(see all)