"Dear Steve,
All started in 1999 my husband lost his job and i haven got a permanent job for a year.
So i didnt pay any accounts they blacklist me and soon as i start working all the creditors start phoning me i took out loans that i count afford and theirs were everything start going wrong.
Good day Steve i am over in debt me and my husband earns less than R10000 a month our debts a month is about R13000 am stress out . I take loans to cover my debts know i am more in debts than every before. Please please help!!!!!!!!!
Maria"
Dear Maria,
Thank you for writing to me from South Africa and asking for help.
I hope you can see that this cycle of loans and debts is an ongoing one. Searching for yet another loan in hopes of breaking the cycle is not a realistic solution I'm afraid.
The good news is that the National Credit Act regulations in South Africa may allow you to reduce the amount of debt that you have if you work with a qualified debt counselor in South Africa. This may lower your obligations to a point where they are affordable for you. South Africa has a rather unique set of debt regulations for "debt counsellors" that offer consumers more power then people have in other countries.
You can locate a registered South African debt counsellor online here through the National Credit Regulator office.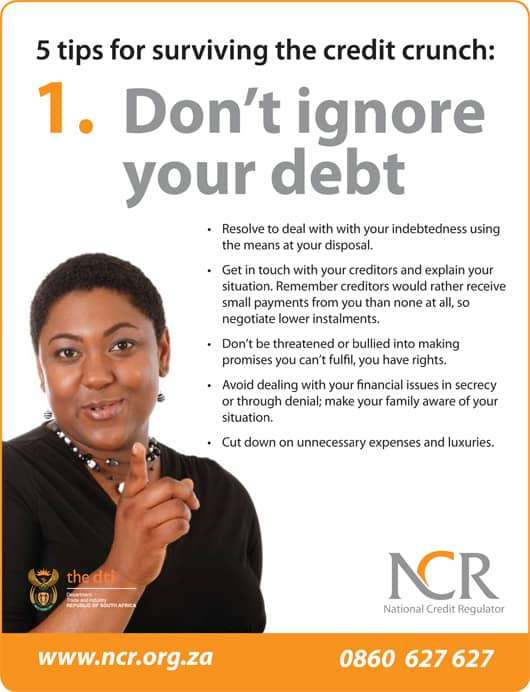 I think this message from the National Credit Regulator office will be right on target for you.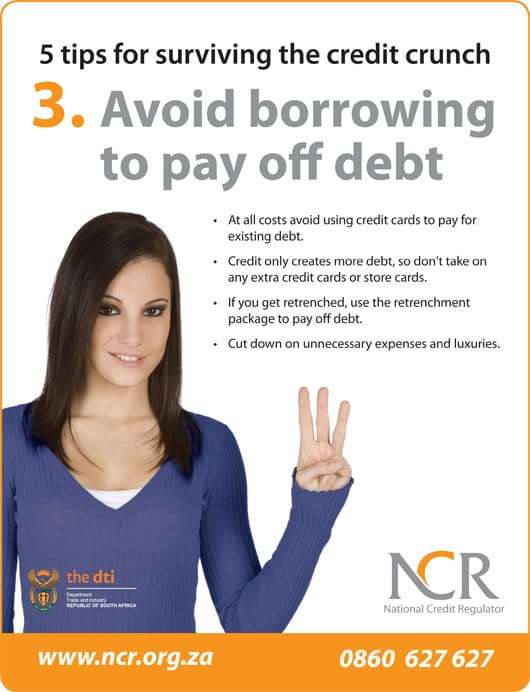 Sincerely,
You are not alone. I'm here to help. There is no need to suffer in silence. We can get through this. Tomorrow can be better than today. Don't give up.
Do you have a question you'd like to ask me for free? Go ahead and click here.
Latest posts by Steve Rhode
(see all)